Social Media Specialist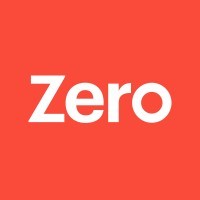 Zero Longevity Science
Marketing & Communications
Remote
Posted on Friday, April 28, 2023
Job Summary:
The Zero Longevity team is looking for a remote, part-time Social Media Specialist to help manage our social media channels, grow our brand awareness programs, and engage with our community of over 1 million members. This role will be responsible for daily social content publishing, regular community management across all social platforms, and identifying and communicating with brand ambassadors and partners. The ideal candidate should have a passion for social media and the health/fitness/longevity space, be proactive and creative, and have excellent communication skills. Must be based in a North American time zone and be able to regularly attend 2-3 team meetings weekly.
Responsibilities:
Schedule daily social media content across multiple channels.
Perform daily community management activities, monitoring and responding to comments, questions, and concerns in a timely manner.
Assist with the identification of and collaboration with brand ambassadors and social influencers to maximize brand exposure and engagement.
Attend weekly team meetings to review social media performance and discuss new ideas and initiatives.
Collaborate with internal teams to develop and execute social media content and campaigns, respond to customer questions, and identify new opportunities.
Assist with social media analytics to help the team identify insights on content performance, audience growth, and future opportunities.
Stay up to date with the latest social media trends, features, and best practices.
Potential to assist with occasional social content creation, particularly with TikTok and Reel-style content.
Requirements:
Proven 2-4 years experience as a Social Media Specialist or similar role.
In-depth knowledge of various social media platforms, including Instagram, Twitter, TikTok, Facebook, LinkedIn, and YouTube.
Familiarity with and passion for health, wellness, fitness, and/or longevity.
Excellent written and verbal communication skills.
Strong analytical and reporting skills with a solid understanding of social media metrics.
Ability to work independently and manage multiple projects and tasks simultaneously.
Familiarity with social media management and listening tools, such as Sprout Social.
Experience working with brand ambassadors and social media influencers a plus.
Bachelor's degree in marketing, communications, or related field is preferred.
This is a 20-hour-per-week remote, contractor position with a flexible schedule requiring a proactive, creative, and results-driven individual. Regular evening and weekend hours will be required as part of community management responsibilities. Must be primarily located in North America. $20-30 USD per hour rate.