Barclays, Product Manager - Application via WayUp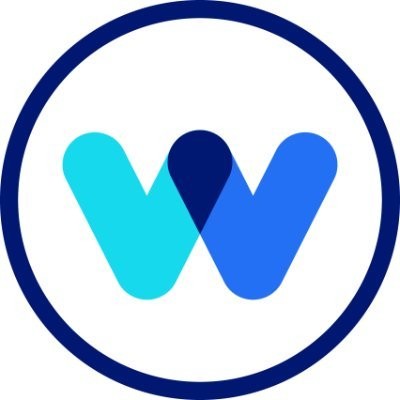 WayUp
Product
United States
Posted on Sunday, November 12, 2023
This role is with Barclays. WayUp is partnering with Barclays to hire top talent.
Product Manager
New York City This role is regulated by FINRA. As a Barclays Product Manager, you will embark on an exciting journey of taking the BARX Equities product franchise forward. You will work closely with the development, quant research, technology, coverage, compliance, legal, and operations team throughout each phase of product delivery. You will be part of an intellectually stimulating environment, where we are continually looking for innovative solutions to clients trading and liquidity requirements in collaboration with the quantitative research and algorithmic development team. Salary / Rate Minimum: $140,000 Salary / Rate Maximum: $180,000 The minimum and maximum salary/rate information above include only base salary or base hourly rate. It does not include any another type of compensation or benefits that may be available. Barclays is one of the world's largest and most respected financial institutions, with 329 years of success, quality, and innovation behind us. We've helped millions of individuals and businesses thrive, creating financial and digital solutions that the world now takes for granted. An important and growing presence in the USA, we offer careers providing endless opportunity. Working Flexibly We're committed to providing a supportive and inclusive culture and environment for you to work in. This environment recognizes and supports ways to balance your personal needs, alongside the professional needs of our business. Providing the opportunity for all our employees, globally to work flexibly empowers each of us to work in a way that suits our lives as well as enabling us to better service our customers' and clients' needs. Whether you have family commitments or you're a carer, or whether you need study time or wish to pursue personal interests, our approach to working flexibly is designed to help you balance your life. If you would like some flexibility, then please discuss this with the hiring manager, and your request will be reviewed subject to business needs. We are currently in the early stages of implementing a hybrid working environment, which means that many colleagues spend part of their working hours at home and part in the office, depending on the nature of the role they are in. Please discuss the detail of the working pattern options for the role with the hiring manager. What will you be doing?
Defining the product roadmap as it relates to BARX Equity Algorithms, and BARX Smart Order Router, and driving delivery against this roadmap
Liaising with external clients, trading venues and industry bodies to keep the product aligned with client requirements and changing market structure
Supporting business initiatives across the electronic execution platform
Engaging with clients on algorithmic usage and providing execution advisory services
Working with traders and engineers on use case development and product training
Assisting Sales with knowledge of the product's features, performance, and use as well as supporting production inquiries related to product suite
Gathering and analysing large data sets across multiple data platforms to influence software results
Collecting requirements for bespoke client features, formulating rollout plans, and leveraging data to understand feature demand across client base What we're looking for:
Bachelor's degree in Finance, Accounting, Economics, Mathematics, Engineering, Electrical Engineering, or related quantitative field
Solid communication skills, including the ability to translate technical requirements to business stakeholders
Background in data analysis and data-driven decision making as well as basic knowledge of database querying and an interest in programming
Familiarity with SDLC and software project management concepts Skills that will help you in the role:
Understanding of mathematical concepts (Gamma, Normal distributions, statistics)
Product management experience
Significant experience with US Equities, particularly electronic trading
Experience with equity trading algorithms and electronic trading and knowledge of market microstructure for US markets Where will you be working? You will be working at our Americas Headquarters at 745 Seventh Avenue. This 32-story office tower is located in Times Square in the heart of Manhattan and features a cafeteria, fitness center and state-of-the-art LED signage on the facade of the building.