WTW, Early Careers: Corporate Risk and Broking Internship - Summer 2024 (Atlanta, NY, Texas, Los Angeles, Chicago) - Application via WayUp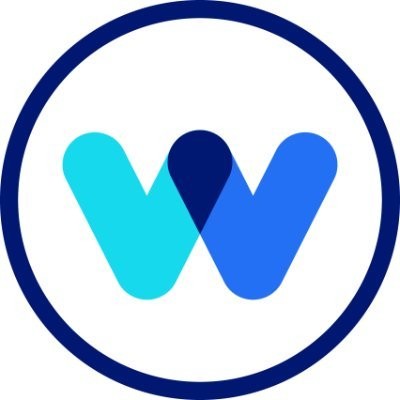 WayUp
New York, NY, USA
Posted on Sunday, November 12, 2023
This role is with WTW. WayUp is partnering with WTW to hire top talent.
Hiring Locations : Los Angeles, CA, Dallas, TX, Houston, TX, Chicago, IL, Atlanta, GA, New York, NY


Employment-based non-immigrant visa sponsorship and/or assistance is not offered for this specific job opportunity.
The Role
WTW's Summer Internship Program serves as the primary pipeline into our full-time Graduate Development program and is designed for university-level students primarily one year away from achieving their bachelor's degree.
The Summer Internship Program is an 8-week learning experience designed for students to gain an understanding of the ever-evolving risk landscape. The internship provides undergraduate students with the opportunity to gain hands-on experience working with world-class clients and colleagues in the insurance industry. The program provides the opportunity for interns to work alongside senior leadership and add value to client-facing exposures from accounts in the Fortune 500 sector to small local business areas. For a complete list of industries our colleagues work with, click here.
In addition to core program components, interns are aligned to a specialized line of business teams that will begin to build a technical foundation of knowledge and provide exposure to our clients through meaningful work assignments and projects. The program aims to create a collaborative community that contributes to our business through various projects, speaker series, structured training, case studies, networking events, and more. The program is comprised of a structured orientation, goal setting, mentorship, I&D initiatives, group presentations, and a formal performance review process.
Love your work . Duties and Responsibilities will be:
Day to day responsibilities will vary based on Business Area.
Support the development and implementation of new strategies and products.
Gain insight into various organizational roles across segments
Learn and demonstrate select WTW's analytic models.
Develop soft and hard skills through curated professional development training by the Program team.


About You.
Enrolled in a bachelor's degree program with a target graduation date of Spring 2024 preferred.
Majors in Business, Risk Management, or Liberal Arts with a minimum overall GPA of 3.0
Accepting applications from candidates that graduate with a Bachelor's degree between December 2024 through June 2026
Exceptional interpersonal skills
Excellent written & verbal communication skills
Excellent presentation skills
Analytically Driven
Attention to details
Aptitude to learn and be proactive
Proficient in time management
Intermediate to proficient Microsoft Excel user, Power BI experience is a plus
Able to work legally in the United States indefinitely and without Visa sponsorship


Additional Insights:
The hybrid working environment allows for flexible working schedules with a mixture of both remote and in office time including global collaboration across teams. While on program, most colleagues are expected to go into the office 3 times a week
Exposure to diverse client portfolios and markets while doing hands on work


The Application-Interview Process:
Step 1: Online application, including resume/CV
Step 2: Online assessments and Video Interview
Step 3: Virtual Interview with business
Step 4: Offer and on-boarding
Recruiting tips:
WTW specializes in preparing for the unknown. Here's how to get ready for the big day: https://careers.wtwco.com/hints-and-tips/
Compensation and Benefits
Base salary range and benefits information for this position are being included in accordance with requirements of various state/local pay transparency legislation. Please note that base salaries may vary for different individuals in the same role based on several factors, including but not limited to location of the role, individual competencies, education/professional certifications, qualifications/experience, performance in the role and potential for revenue generation (Producer roles only).
Compensation
The hourly rate being offered for this role is $22-$25/hr.
This role is also eligible for over-time.
Company Benefits
WTW provides a competitive benefit package which includes the following (eligibility requirements apply):
Retirement Benefits: Contributory Pension Plan and Savings Plan (401k). All Level 38 and more senior roles may also be eligible for non-qualified Deferred Compensation and Deferred Savings Plans. If Level 38 or more senior role is in Washington State, you must add the retirement benefits paragraph to the job description. Please note: Producer Sales roles are not currently eligible for the WTW Pension Plan.


EOE, including disability/vets