Northrop Grumman, 2024 Associate Computer Engineer/Computer Engineer - Morrisville NC - Application via WayUp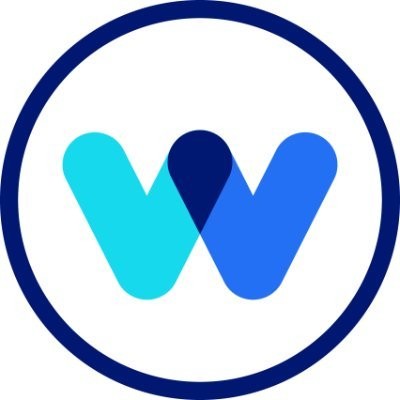 WayUp
United States
Posted on Sunday, November 12, 2023
This role is with Northrop Grumman. WayUp is partnering with Northrop Grumman to hire top talent.
US CITIZENSHIP REQUIRED FOR THIS POSITION: Yes
RELOCATION ASSISTANCE: Relocation assistance may be available
CLEARANCE TYPE: Secret
TRAVEL: No
Description
At Northrop Grumman, our employees have incredible opportunities to work on revolutionary systems that impact people's lives around the world today, and for generations to come. Our pioneering and inventive spirit has enabled us to be at the forefront of many technological advancements in our nation's history - from the first flight across the Atlantic Ocean, to stealth bombers, to landing on the moon. We look for people who have bold new ideas, courage and a pioneering spirit to join forces to invent the future, and have fun along the way. Our culture thrives on intellectual curiosity, cognitive diversity and bringing your whole self to work - and we have an insatiable drive to do what others think is impossible. Our employees are not only part of history, they're making history.
At the heart of Defining Possible is our commitment to missions. In rapidly changing global security environments, Northrop Grumman brings informed insights and software-secure technology to enable strategic planning. We're looking for innovators who can help us keep building on our wide portfolio of secure, affordable, integrated, and multi-domain systems and technologies that fuel those missions. By joining in our shared mission, we'll support yours of expanding your personal network and developing skills, whether you are new to the field or an industry thought-leader. At Northrop Grumman, you'll have the resources, support, and team to do some of the best work of your career.
Northrop Grumman is seeking Computer Engineers . This position will be located at our Mission Systems Sector in Morrisville, NC .
The qualified candidate will become part of Northrop Grumman's Airborne Multifunction Sensors Business Unit.
Basic Qualifications:
This requisition may be filled at either a level 1 or a level 2. Basic qualifications for a Computer Engineer 1 are a Bachelor's Degree. Basic qualifications for a Computer Engineer 2 are a Master's Degree.
A candidate must meet ALL of the below criteria. The candidate must:
Be completing or has completed their degree (Bachelor's, Master's, or PhD) from an accredited institution
Be majoring in or having majored in computer engineering
Be able to obtain a U.S. Government security clearance (U.S. citizenship is a pre-requisite)
The ability to obtain Special Access Program within a reasonable period of time, as determined by the company to meet its business needs


Preferred Qualifications:
Have an overall cumulative GPA of 3.0/4.0 or higher


For a broader consideration, please consider completing a profile in our campus candidate community. By clicking on the link below your resume will be visible to recruiters and hiring managers across Northrop Grumman with opportunities nationwide for our internship and entry-level positions.
https://northropgrumman.yello.co/app/collect/form/9iuA6_W8E7bMDHTOHUZoWw
Salary Range:
Bachelor's: $63,800 - $95,800
Master's: $77,200 - $115,800


The above salary range represents a general guideline; however, Northrop Grumman considers a number of factors when determining base salary offers such as the scope and responsibilities of the position and the candidate's experience, education, skills and current market conditions.
Employees may be eligible for a discretionary bonus in addition to base pay. Annual bonuses are designed to reward individual contributions as well as allow employees to share in company results. Employees in Vice President or Director positions may be eligible for Long Term Incentives. In addition, Northrop Grumman provides a variety of benefits including health insurance coverage, life and disability insurance, savings plan, Company paid holidays and paid time off (PTO) for vacation and/or personal business.
Northrop Grumman is committed to hiring and retaining a diverse workforce. We are proud to be an Equal Opportunity/Affirmative Action Employer, making decisions without regard to race, color, religion, creed, sex, sexual orientation, gender identity, marital status, national origin, age, veteran status, disability, or any other protected class. For our complete EEO/AA and Pay Transparency statement, please visit http://www.northropgrumman.com/EEO. U.S. Citizenship is required for most positions.