Adobe, 2024 Intern - Data Science, Machine Learning Growth - Application via WayUp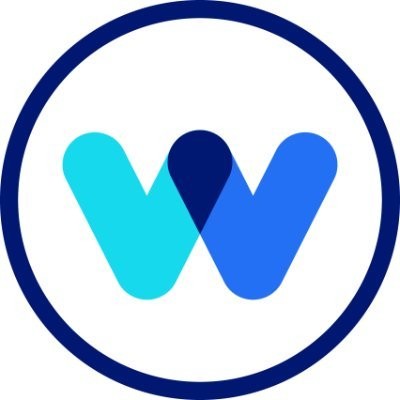 WayUp
Software Engineering, Sales & Business Development, Data Science
San Jose, CA, USA
Posted on Sunday, November 12, 2023
This role is with Adobe. WayUp is partnering with Adobe to hire top talent.
Our Company
Changing the world through digital experiences is what Adobe's all about. We give everyone-from emerging artists to global brands-everything they need to design and deliver exceptional digital experiences! We're passionate about empowering people to create beautiful and powerful images, videos, and apps, and transform how companies interact with customers across every screen.
We're on a mission to hire the very best and are committed to creating exceptional employee experiences where everyone is respected and has access to equal opportunity. We realize that new ideas can come from everywhere in the organization, and we know the next big idea could be yours!
The Opportunity
The Adobe Data Science team is looking for summer interns. The team applies AI and machine learning techniques to big customer data to address and challenge business problems, such as driving growth, go-to-market strategies, sales prioritization, increasing product engagement and improving monetization.
All 2024 Adobe interns will be 'co-located hybrid. This means that interns will be assigned to an Adobe office location, but in-office schedules will be flexible and determined by team. All interns must live in the same state, country, and within commuting distance of their assigned Adobe office so they can be on-site as needed.
What You'll Do
Applies AI and machine learning to address exciting business problems. Participating in all aspects of data science activities, including ETL and data engineering, exploratory data analyses, data validation, data modeling, visualization, machine learning, model deployment and documentation.
Extract and analyze data to understand the customer product life cycle and value realization from the product.
Develop reliable, robust, and maintainable data models.
Work both independently and collaboratively within a fast-paced development team with clear, positive, and constructive communication.
Collaborate with team members and participate in daily or weekly stand-ups and meetings.


What You Need to Succeed
Currently enrolled full-time and pursuing a Master's or Bachelor's in Statistics, Mathematics, Data Science or Engineering is desired; or equivalent experience required.
Solid understanding of SQL and R/Python
Understanding of statistical modeling/machine learning/ data mining concepts, and a track record solving problems with these methods.
Ability to apply statistical/machine learning techniques such as hypothesis testing, time series forecasting, linear and logistic regression, random forests, etc.
Ability to participate in a full-time internship between May-September


Our compensation reflects the cost of labor across several U.S. geographic markets, and we pay differently based on those defined markets. The U.S. pay range for this positionis $45.00 -- $55.00 hourly. Your recruiter can share more about the specific pay rate for your job location during the hiring process.
Adobe is proud to be an Equal Employment Opportunity and affirmative action employer. We do not discriminate based on gender, race or color, ethnicity or national origin, age, disability, religion, sexual orientation, gender identity or expression, veteran status, or any other applicable characteristics protected by law. Learn more.
Adobe aims to make Adobe.com accessible to any and all users. If you have a disability or special need that requires accommodation to navigate our website or complete the application process, email accommodations@adobe.com or call (408) 536-3015.
Adobe values a free and open marketplace for all employees and has policies in place to ensure that we do not enter into illegal agreements with other companies to not recruit or hire each other's employees.