Centers for Disease Control and Prevention, Health Communication Specialist - Application via WayUp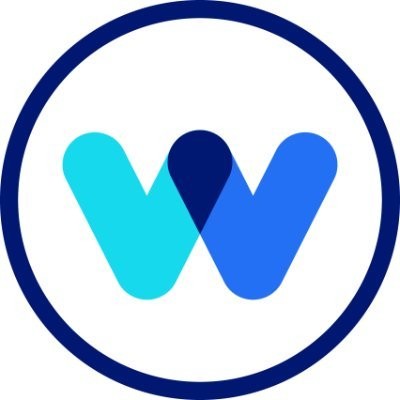 WayUp
Administration
United States
Posted on Sunday, November 12, 2023
This role is with Centers for Disease Control and Prevention. WayUp is partnering with Centers for Disease Control and Prevention to hire top talent.
Duties
As a Health Communication Specialist you will:
Develop and implement communication projects and strategies for the general public and other audiences.
Apply communication theories and models to communication product development.
Coordinate with communication specialists across the agency to develop high-impact communication products.
Assist Office of Communication leadership on projects and performance tracking.
Maintain ongoing tactical communication and partnership activities.
Develop, test, and disseminate science- and audience-based products, tools, and messages to different audiences in a variety of formats.
Collect data from programs for the development of health communication strategies and products at an agency level.


Requirements
Conditions of Employment
US Citizenship is required.
Background Investigation may be required.
One-year probationary period may be required.
Travel, transportation, and moving expenses will be paid: No
Drug Screening Required: No
Promotion potential: Yes: This position has promotion potential to GS-12. Promotion to the next grade level is at management's discretion and is based on your meeting qualifications and time-in-grade requirements, demonstrated ability to perform the higher level duties, the continuing need for the higher level duties, and administrative approval. Promotion to the next grade level is not guaranteed and no promise of promotion is implied.
Supervisory position: No
Time in grade (TIG) must be met within 30 days of the closing date of the announcement.
Public Trust/Moderate Background Investigation (5) is required.
In accordance with Executive Order 12564 of September 14, 1986, The Department of Health and Human Services (HHS) is A Drug-Free Federal Workplace. The Federal government, as the largest employer in the Nation, can and should show the way towards achieving drug-free workplaces through programs designed to offer drug users a helping hand, and at the same time demonstrating to drug users and potential drug users that drugs will not be tolerated in the Federal workplace. The use of illegal drugs, on or off duty, by Federal employees is inconsistent not only with the law-abiding behavior expected of all citizens, but also with the special trust placed in such employees as servants of the public. Applicants tentatively selected for this position may be required to submit to urinalysis to screen for illegal drug use prior to appointment and be subject to reasonable suspicion and post-accident drug testing upon hiring. If required to submit to urinalysis, the appointment to the position will be contingent upon a negative applicant drug test result. In order to demonstrate commitment to the HHS goal of a drug-free workplace and to set an example for other Federal employees, employees not in a testing designated position may volunteer for unannounced random testing by notifying their Drug-free Federal Workplace Program Point of Contact upon hiring.


Qualifications
Minimum Qualifications for GS-11 :
To qualify at the GS-11 grade level, you must have at least one year of specialized experience at or equivalent to the next lower grade level, which must include the following experience: assisting with developing, implementing, and evaluating communication and marketing plans and strategies designed to inform the public and other audiences of public health programs.
OR
Education: Have a Ph.D. or equivalent degree; OR 3 (three) full years of progressively higher level graduate education leading to such a degree; or LL.M., if related
OR
Combination of education and experience: Have a combination of experience and education that meets 100% of the qualification requirements for this position.
Minimum Qualifications for GS-12 :
To qualify at the GS-12 grade level, you must have at least one year of specialized experience at or equivalent to the next lower grade level, which must include the following experience: developing, implementing, and disseminating health communication-based products to audiences in a variety of formats.
Documenting Experience : In accordance with Office of Personnel Management policy, federal employees are assumed to have gained experience by performing duties and responsibilities appropriate for their official series and grade level as described in their position description. Experience that would not normally be part of the employee's position is creditable, however, when documented by satisfactory evidence, such as a signed memorandum from the employee's supervisor or an SF-50 or SF-52 documenting an official detail or other official assignment. The documentation must indicate whether the duties were performed full time or, if part time, the percentage of times the other duties were performed. It is expected that this documentation is included in the employee's official personnel record. In order to receive credit for experience in your resume that is not within the official series and grade level of your official position, you must provide a copy of the appropriate documentation of such experience as indicated above.


Experience refers to paid and unpaid experience, including volunteer work done through National Service programs (e.g., Peace Corps, AmeriCorps) and other organizations (e.g., professional; philanthropic; religious; spiritual; community, student, social). Volunteer work helps build critical competencies, knowledge, and skills and can provide valuable training and experience that translates directly to paid employment. You will receive credit for all qualifying experience, including volunteer experience.
Education
Education completed in colleges or universities outside the United States may be used to meet the education requirements. You must provide acceptable documentation that the foreign education is comparable to that received in an accredited educational institution in the United States. For more information on how foreign education is evaluated, visit:
https://sites.ed.gov/international/recognition-of-foreign-qualifications .
Additional information
Telework: This position has been designated as telework eligible and:
May include remote work or telework options, and/or flexible work scheduling. These options may be requested once you have become an employee and you will be required to sign a Workplace Flexibilities Agreement that details remote or telework working conditions and expectations in accordance with the CDC Workplace Flexibilities Policy
This position is eligible for inclusion in the Bargaining Unit.The duty station is in Atlanta, GA, employees in this position will be represented by the AFGE- American Federation of Government Employees, Local 2883, (BU Code
1872).
For more information visit: https://www.usajobs.gov/Help/faq/job-announcement/telework/


To Remain An Active Duty USPHS Commissioned Corps Officer
Join more than 6,500 highly qualified public health professionals as part of the U.S. Public Health Service. Overseen by the Surgeon General, you will be part of an elite and diverse team of professionals essential to public health leadership and exemplary clinical service.
PHS Officers interested in performing the duties of this position with the Commissioned Corps, you are welcome to apply and receive a courtesy referral. Note that a courtesy referral is not a competitive civil service process and does not provide civil service status for the selected employee. Click Here for the comparison chart of Commissioned Corps ranks to civil service, which advises you on potential billet rankings. Additional selections may be made within the same geographical location CDC-wide.


Recruitment and/or relocation incentives may be authorized.
Males born after December 31, 1959 must be registered or exempt from Selective Service (see http://www.sss.gov ).
To view the questionnaire, click on the following link:
https://apply.usastaffing.gov/ViewQuestionnaire/12193288
If you are unable to apply online, please contact the CDC Helpdesk by phone (770) 488-1725 or email HRCS@CDC.GOV . Applicants are strongly encouraged to apply online. Applying online, through your USAJOBS account, will expedite the application process and allow you to check your application. If you utilize the Alternate Application method, your USAJOBS account will not display this application or status updates related to this application.
Benefits


A career with the U.S. government provides employees with a comprehensive benefits package. As a federal employee, you and your family will have access to a range of benefits that are designed to make your federal career very rewarding. Opens in a new window Learn more about federal benefits .
Review our benefits
Eligibility for benefits depends on the type of position you hold and whether your position is full-time, part-time or intermittent. Contact the hiring agency for more information on the specific benefits offered.
How You Will Be Evaluated
You will be evaluated for this job based on how well you meet the qualifications above.
Once the application process is complete, a review of the resume and supporting documentation will be made and compared against your responses to the assessment questionnaire to determine if you are qualified for this job. If, after reviewing your resume and/or supporting documentation, a determination is made that you have inflated your qualifications and/or experience, you may lose consideration for this position. Please follow all instructions carefully. Errors or omissions may affect your eligibility.
Additional selections may be made for similar positions across the Department of Health and Human Services (HHS) within the local commuting area(s) of the location identified in this announcement. By applying, you agree to have your application shared with interested selecting official(s) at HHS. Clearance of CTAP/ICTAP will be applied for similar positions across HHS.
Your qualifications will be evaluated and rated on the following competencies (knowledge, skills, abilities, and other characteristics):
Audience Analysis and Segmentation
Channel Identification and Selection
Foundations in Health Communication and Marketing
Message Development and Testing
Oral Communication
Partner Engagement
Written Communication Required Documents


As a new or existing federal employee, you and your family may have access to a range of benefits. Your benefits depend on the type of position you have - whether you're a permanent, part-time, temporary or an intermittent employee. You may be eligible for the following benefits, however, check with your agency to make sure you're eligible under their policies.
To apply for this position, you must submit a complete Application Package which includes:
1\. Your résumé showing name, work schedule, hours worked per week, dates (month/year) of employment and duties performed. Provide your pay plan, series and grade in your resume, (i.e., GS-0301-9).
Do not include the following types of information in your profile or resume:
Classified or government sensitive information
Social Security Number (SSN)
Photos of yourself
Personal information, such as age, gender, religious affiliation, etc.
Encrypted and digitally signed documents


2\. Current and Former Federal Employees Documentation (If Applicable) - You MUST submit a copy of your most recent SF-50 (Notification of Personnel Action) or equivalent personnel action form which shows your current grade and service status. (The "position occupied" block on the SF-50 reflects "1" or "2" and your "tenure" block reflects "1" or "2".) If you are applying for a higher grade, you MUST provide an SF-50(s) (or equivalent) which clearly demonstrates you meet the 52-week time-in-grade requirement (e.g., Promotion with an effective date more than one (1) year, Within-Grade-Increase at the highest grade held).
3\. Transcripts are required, if qualifying based on education and/or combination of education and experience \- You may submit an unofficial transcript with your application package. An official transcript from an accredited educational institution is required if you are selected for the position.
4\. Other supporting documents:
Cover Letter, optional
Career Transition Assistance Program documentation, if applicable (e.g., Certification of Expected Separation, Reduction-In-Force Separation Notice, or Notice of Proposed Removal; SF-50 that documents the RIF separation action; and most recent performance appraisal).


PHS Officers interested in performing the duties of this position within the Commissioned Corps may apply through this announcement. Candidates will be referred as Commissioned Corps personnel and not as candidates for conversion to a permanent career or career-conditional appointment. Submit your latest Personnel Order (PHS-7063) as an USPHS Active Duty Commissioned Corps Officer For USPHS Commissioned Corps Call-To-Active Duty (CAD) Candidates: In lieu of PHS Personnel Order (PHS-7063), submit an official copy of your USPHS CAD Medical and Professional Boarding notifications stating you are physically qualified and recommended for appointment . Failure to submit any of the above mentioned required documents may result in loss of consideration due to an incomplete application package. It is your responsibility to ensure all required documents have been submitted.
For Résumé and Application Tips visit: https://help.usajobs.gov/index.php/Tips .
If you are relying on your education to meet qualification requirements:
Education must be accredited by an accrediting institution recognized by the U.S. Department of Education in order for it to be credited towards qualifications. Therefore, provide only the attendance and/or degrees from schools accredited by accrediting institutions recognized by the U.S. Department of Education .
Failure to provide all of the required information as stated in this vacancy announcement may result in an ineligible rating or may affect the overall rating.
How to Apply
To apply for this position, you must complete the online application and submit the documentation specified in the Required Documents section below.
A complete application package must be submitted by 11:59 PM (EST) on 11/15/2023 of this announcement to receive consideration.
To begin, click Apply to access the online application. You will need to be logged into your USAJOBS account to apply. If you do not have a USAJOBS account, you will need to create one before beginning the application.
Follow the prompts to select your résumé and/or other supporting documents to be included with your application package. You will have the opportunity to upload additional documents to include in your application before it is submitted. Your uploaded documents may take several hours to clear the virus scan process.
After acknowledging you have reviewed your application package, complete the Include Personal Information section as you deem appropriate and click to continue with the application process.
You will be taken to the online application which you must complete in order to apply for the position. Complete the online application, verify the required documentation is included with your application package, and submit the application. To verify the status of your application, log into your USAJOBS account ( https://my.usajobs.gov/Account/Login ), all of your applications will appear on the Welcome screen. The Application Status will appear along with the date your application was last updated. For information on what each Application Status means, visit: https://www.usajobs.gov/Help/how-to/application/status /.


Career Transition Assistance Plan (CTAP): For information on how to apply as an CTAP eligible see http://opm.gov/rif/employee_guides/career_transition.asp#ictap . To be well-qualified and exercise selection priority for this vacancy, displaced Federal employees must be rated at 85.0 or above on the rating criteria for this position.
Agency contact information
CDC HELPDESK
Phone
(770) 488-1725
Email
HRCS@CDC.GOV
Address
OC-OFFICE OF THE DIRECTOR
1600 CLIFTON RD NE
ATLANTA, GA 30333
US
Learn more about this agency
Next steps
Once the online questionnaire is received you will receive an acknowledgement email that your submission was successful. The most highly qualified candidates will be referred to the hiring manager for further consideration and possible interview. We expect to make a selection within 45 days of the closing date of this announcement.
You will receive notice via email once this process is completed (generally 4-6 weeks).
Your position may be eligible for workplace flexibilities which may include remote work or telework options, and/or flexible work scheduling. These flexibilities may be requested in accordance with the HHS Workplace Flexibilities policy.
HHS has a critical preparedness and response mission: HHS protects the American people from health threats, researches emerging diseases, and mobilizes public health programs with domestic and international partners. In support of this mission, HHS offers its employees the opportunity to volunteer to become Federal Civilian Detailees and contribute their unique skills through voluntary temporary assignments to humanitarian emergencies or Departmental priorities countering new and emerging health, safety, and security threats.
Fair and Transparent
The Federal hiring process is set up to be fair and transparent. Please read the following guidance.
Equal Employment Opportunity (EEO) Policy
Reasonable accommodation policy
Financial suitability
Selective Service
New employee probationary period
Signature and false statements
Privacy Act
Social security number request