Success Academy Charter Schools, Associate/Senior Associate, Sports Administration & Logistics - Application via WayUp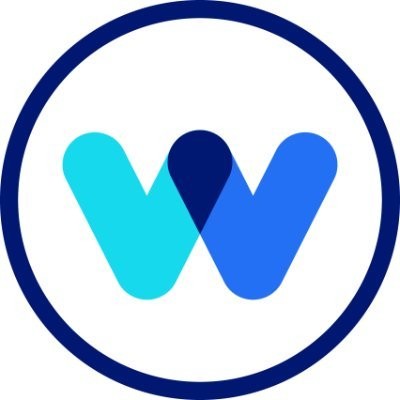 WayUp
Operations
New York, NY, USA
Posted on Sunday, November 12, 2023
This role is with Success Academy Charter Schools. WayUp is partnering with Success Academy Charter Schools to hire top talent.
Thanks for your interest in Success Academy! Running the largest, fastest-growing, and highest-performing network of public charter schools in New York City takes a village - families, children, teachers, staff and faculty, advocates and supporters alike. We would love to welcome you to our community! We work tirelessly every day to ensure each child in NYC has access to a fun, rigorous, whole-child education regardless of zip code or economic status. When you join SA, you play a part in giving every student who walks through the doors of one of our 53 schools in NYC a fair shot at reaching his or her potential.
Job Description
Success Academy Charter Schools is seeking a dynamic and experienced Associate/Senior Associate of Sports Administration and Logistics to join our growing Athletics Department. The Associate/Senior Associate will work closely with the Senior Specialist, Sports Administration & Logistics to oversee and coordinate athletic administration and the logistics and operations of all programming and events across the Success Academy network.
Responsibilities:
Assist the administrative needs of the Athletic Department and support logistics and operations for all athletic events, including transportation, equipment, and facilities
Schedule athletic events and ensure proper coordination with all participating schools and teams
Maintain accurate records and statistics for all athletic events and programs
Work closely with the sports Program Managers to ensure that all programs and events meet the highest standards of excellence
Coordinate and support team travel for away games and tournaments
Effectively communicate with internal and external stakeholders in an effort to coordinate logistics and operations
Assist with the implementation of policies and procedures related to sports administration and logistics
Ensure compliance with all relevant laws, regulations, and policies related to athletics and sports programs
Collaborate with other members of the Athletics Department to support the overall mission and goals of Success Academy


Qualifications:
Bachelor's degree
Minimum of 2-3 years of experience in administration and logistics, preferably in a school or educational setting
Excellent organizational, communication, and interpersonal skills
Strong attention to detail and ability to manage multiple tasks simultaneously
Knowledge of athletic event management and logistics, including transportation, equipment, and facilities
Ability to work collaboratively with coaches, athletic directors, and other members of the Athletics Department
Familiarity with relevant laws, regulations, and policies related to athletics and sports programs
Passion for education and commitment to the mission of Success Academy


Success Academy Charter Schools is an equal opportunity employer and welcomes candidates from diverse backgrounds. We offer a competitive salary and comprehensive benefits package, as well as opportunities for professional development and growth within our organization.
Compensation Range
Annual Salary: $60,000.00 - $70,000.00
Exact Compensation May Vary Based On Skills And Experience.


Already an employee of Success Academies? Please go to your Okta Dashboard> Workday> Applications> Career to apply via our Internal Careers page.
We are an equal opportunity employer and value diversity at our organization. We do not discriminate on the basis of race, religion, color, national origin, gender, sexual orientation, age, marital status, veteran status, or disability status. We actively seek applications from people of all backgrounds to strengthen our community and the perspectives needed to flourish in a multicultural world. Success Academy offers a full benefits program and opportunities for professional growth. Learn more about our philosophy, benefits, and team at https://jobs.successacademies.org/working-here/ .
Success Academy Charter Schools does not offer employment-based immigration sponsorship.