American Express, Campus Undergraduate - 2024 Resy Backend & DevOps Engineering Summer Internship - Application via WayUp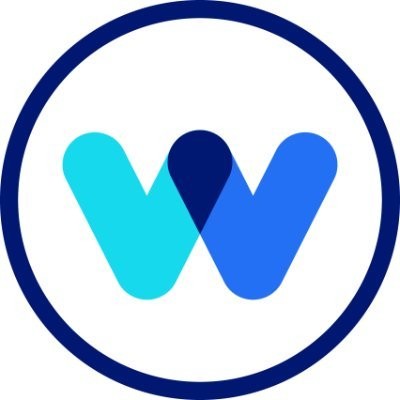 WayUp
Software Engineering
United States
Posted on Tuesday, November 7, 2023
This role is with American Express. WayUp is partnering with American Express to hire top talent.
You Lead the Way. We've Got Your Back.
With the right backing, people and businesses have the power to progress in incredible ways. When you join Team Amex, you become part of a global and diverse community of colleagues with an unwavering commitment to back our customers, communities and each other. Here, you'll learn and grow as we help you create a career journey that's unique and meaningful to you with benefits, programs, and flexibility that support you personally and professionally.
At American Express, you'll be recognized for your contributions, leadership, and impact-every colleague has the opportunity to share in the company's success. Together, we'll win as a team, striving to uphold our company values and powerful backing promise to provide the world's best customer experience every day. And we'll do it with the utmost integrity, and in an environment where everyone is seen, heard and feels like they belong.
Join Team Amex and let's lead the way together.
Business Unit/Role Specific Info
We are looking for Backend and DevOps Engineering Interns to join our Resy 10-week Summer Internship Program, which will provide you with real, on-the-job work experience whilst allowing you to choose from several potential roles within our teams; giving you the skills and experience to help you accelerate in your studies and future career!
Resy is a restaurant booking service for consumers and an operations application for restaurant operators. The backend for Resy is written in Python. There are front end applications for web and mobile. Our customers are both the restaurants and the patrons of those restaurants.
As a Resy Backend and Devops Intern, you will exemplify and improve your fundamental command line skills. You will also have the opportunity to take part in social activities, community service events, and projects with other interns.
What type of work can you expect?


The predominate language for backend development at Resy is Python. However, much of the DevOps development is also configuration. Some (but certainly not all) of the technologies that Resy use are:
MySQL DBs hosted on AWS RDS
No SQL DBs like Mongo, Elasticsearch, Redis
AWS EC2
Kafka
Flask or Django python frameworks
Rest APIs
General Testing
Infrastructure As Code


Skills/Experience:
Ability to open a terminal and navigate directory structures
A basic understanding of YAML, JSON and shell
Previous exposure to the git change control system and/or knowledge of Github
Some basic software development experience, design, or creative experience.
Understanding of data structures and algorithms.
Excellent written and verbal communication skills with the ability to articulate work to team members and partners.
Familiarity in the following language: Python


Requirements/Qualifications:
Currently enrolled in a Bachelor's degree program in Computer Science, Computer Engineering, or other technical field
Students must have a graduation date between December 2024 and June 2025
Job Location: New York, NY


Our team will review completed applications on a rolling basis. We appreciate your patience while we consider your application and will be in contact with you by November 30th, 2023.
Salary Range: $24.05 to $63.00 hourly + sign-on bonus
The above represents the expected hourly pay range for this job requisition. Ultimately, in determining your pay, we'll consider your location, experience, and other job-related factors.
Employment eligibility to work with American Express in the U.S. is required as the company will not pursue visa sponsorship for these positions.
We back our colleagues and their loved ones with benefits and programs that support their holistic well-being. That means we prioritize their physical, financial, and mental health through each stage of life. Benefits include:
Competitive base salaries
Flexible working model with hybrid, onsite or virtual arrangements depending on role and business need
Free access to global on-site wellness centers staffed with nurses and doctors (depending on location)
Free and confidential counseling support through our Healthy Minds program
Career development and training opportunities


For a full list of Team Amex benefits, visit our Colleague Benefits Site .
American Express is an equal opportunity employer and makes employment decisions without regard to race, color, religion, sex, sexual orientation, gender identity, national origin, veteran status, disability status, age, or any other status protected by law.
We back our colleagues with the support they need to thrive, professionally and personally. That's why we have Amex Flex, our enterprise working model that provides greater flexibility to colleagues while ensuring we preserve the important aspects of our unique in-person culture. Depending on role and business needs, colleagues will either work onsite, in a hybrid model (combination of in-office and virtual days) or fully virtually.
US Job Seekers/Employees - Click here to view the "Know Your Rights" poster and the Pay Transparency Policy Statement.
If the links do not work, please copy and paste the following URLs in a new browser window: https://www.dol.gov/agencies/ofccp/posters to access the three posters.