Northrop Grumman, Intern Engineer (part time in Fall 2023) - Application via WayUp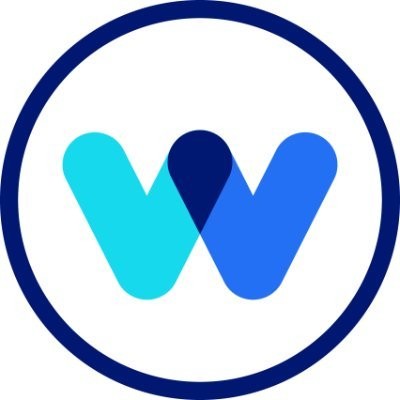 WayUp
United States
Posted on Friday, November 3, 2023
This role is with Northrop Grumman. WayUp is partnering with Northrop Grumman to hire top talent.
US CITIZENSHIP REQUIRED FOR THIS POSITION: Yes
RELOCATION ASSISTANCE: Relocation assistance may be available
CLEARANCE TYPE: None
TRAVEL: Yes, 10% of the Time
Description
At Northrop Grumman, our employees have incredible opportunities to work on revolutionary systems that impact people's lives around the world today, and for generations to come. Our pioneering and inventive spirit has enabled us to be at the forefront of many technological advancements in our nation's history - from the first flight across the Atlantic Ocean, to stealth bombers, to landing on the moon. We look for people who have bold new ideas, courage and a pioneering spirit to join forces to invent the future, and have fun along the way. Our culture thrives on intellectual curiosity, cognitive diversity and bringing your whole self to work - and we have an insatiable drive to do what others think is impossible. Our employees are not only part of history, they're making history.
Northrop Grumman is seeking an Engineering Intern . This position will be located at our Aeronautics Systems Sector in Logan, Utah. The Northrop Grumman Logan office is a small, multi-functional team that develops and manufactures electro-optical, electro-mechanical, and cryogenic vacuum systems for the Aerospace and Defense industry.
Essential Functions: Tasks for an intern would include detail design in Solidworks, drawing release, hardware tracking, spreadsheet maintenance, and inspection of machined parts using standard measurement tools as well as CMM devices. Hands-on activities would include support of assembly, calibration, and testing. There may be also be opportunities machining and/or welding hardware. The ideal candidate works well in a small team environment and is willing to learn and apply a variety of skills. Other duties include:
Construct, troubleshoot, calibrate, adjust, test, and maintain equipment, components, devices, or systems.
Work from engineering drawings and written or verbal instructions.
Operate related equipment; conduct tests and report data in prescribed format.
Perform calibration and alignment checks; make adjustments, modifications, and replacements as directed.
Prepare prescribed compounds and solutions.


Basic Qualifications for an Engineering Intern:
A candidate, regardless of age and hiring source, must meet ALL of the below criteria. The candidate must:
Be able to work onsite part time (14-28 hours per week) in the Fall and Spring semesters at the Logan, UT office
Be enrolled full-time and pursuing an undergraduate or graduate degree from an accredited college/university AND graduating after August 2024.
Be majoring in a STEM (Science, Technology, Engineering or Math) degree
Be able to obtain and maintain a U.S. Government security clearance (U.S. citizenship is a pre-requisite) and special program access within a reasonable amount of time as dictated by the company
Be available to work full-time (40 hours per week) for at least 10 weeks during summer 2024


Preferred Qualifications:
Have an overall cumulative GPA of 3.25/4.0 or higher
Previous internship/co-op or other work experience, leadership & teamwork capabilities, interpersonal communication skills, and activities (professional/community/extracurricular)


Intern Pay Range:
[Bachelor's]: $ $21.50 to $ $26.25
[Master's]: $31.25 to $33.00


At Northrop Grumman, our internship pay rates and standardized and take into account three main factors: the anticipated graduation date of the individual, the cost of labor of the geographic location, and whether the internship is considered technical or administrative.
Northrop Grumman is committed to hiring and retaining a diverse workforce. We are proud to be an Equal Opportunity/Affirmative Action Employer, making decisions without regard to race, color, religion, creed, sex, sexual orientation, gender identity, marital status, national origin, age, veteran status, disability, or any other protected class. For our complete EEO/AA and Pay Transparency statement, please visit http://www.northropgrumman.com/EEO. U.S. Citizenship is required for most positions.