WTW, Early Careers: Insurance Consulting & Technology - Actuarial Analyst - 2024 - Application via WayUp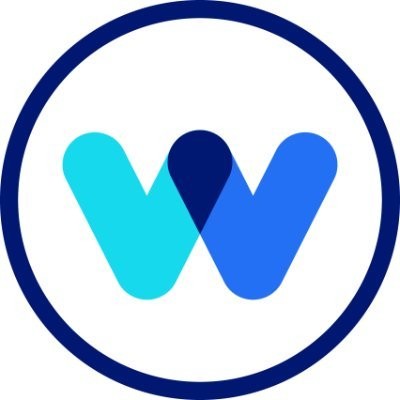 WayUp
IT
United States
Posted on Friday, November 3, 2023
This role is with WTW. WayUp is partnering with WTW to hire top talent.
Locations: Arlington, Atlanta, Chicago, Hartford, Irvine, New York, Philadelphia, San Diego, St. Louis


Employment-based non-immigrant visa sponsorship and/or assistance is not offered for this specific job opportunity.
Create a career that goes in the direction you choose. Get to know opportunity.
The Business
Create your future. Our Insurance Consulting and Technology business helps our clients in the insurance industry improve business performance. We use our deep analytical skills to solve practical business problems, applying the latest techniques and software solutions to help clients measure and manage risk and capital, grow revenue and create competitive advantage.
Explore an opportunity. As an actuarial analyst with either our Life or Property & Casualty division, you will work as part of a team on a wide variety of complex projects spanning product development, financial and risk management, financial modeling and software implementation, and mergers and acquisitions for insurance companies. Our clients demand leading edge products and expertise; as an analyst with our firm you can expect to gain tremendous exposure to many different aspects of insurance operations and learn practical skills working directly with credentialed actuaries.
Love your work. You will work side-by-side with some of the industry's top consultants while you develop cutting edge technical knowledge and skills and gain experience working with a variety of clients across industries. As part of your role, you will:
Assist with the pricing, valuation and development of insurance products
Work to develop financial projections of clients' insurance business
Follow the firm's Excellence guidelines
Seek and participate in key learning and development opportunities/maintain steady progress towards actuarial credentials
Build strong relationships internally and with client representatives
Document, review and present your own work
Assist in creating detailed project plans
Monitor project progress against deadlines and budget


About you:
Bachelor's or Master's degree in actuarial science, mathematics, statistics, finance or any other major with significant quantitative course work with a minimum overall GPA of 3.0
Accepting applications from candidates that graduate with a Bachelor's or Master's degree between May 2023 through August 2024
Successful completion of one or more actuarial exams highly preferred
Work or extracurricular experience that demonstrates strong technical and/or client service skills and leadership skills (actuarial internship preferred)
Excellent oral and written communication skills
Strong computer skills and proficiency in Microsoft Office, particularly Excel; additional programming/software skills preferred.
Able to work legally in the United States indefinitely and without Visa sponsorship.


The Application-Interview Process:
Step 1: Online application, including resume/CV
Step 2: Online assessments and Video Interview
Step 3: Virtual Interview with business
Step 4: Offer and on-boarding
Compensation:
The base salary compensation range being offered for this role is $65,000- $85,000, depending on exam progress and experience. This role is also eligible for an annual short-term incentive bonus.
Company Benefits
WTW provides a competitive benefit package which includes the following (eligibility requirements apply):
Health and Welfare Benefits: Medical (including prescription coverage), Dental, Vision, Health Savings Account, Commuter Account, Health Care and Dependent Care Flexible Spending Accounts, Group Accident, Group Critical Illness, Life Insurance, AD&D, Group Legal, Identify Theft Protection, Wellbeing Program and Work/Life Resources (including Employee Assistance Program)
Leave Benefits: Paid Holidays, Annual Paid Time Off (includes paid state/local paid leave where required), Short-Term Disability, Long-Term Disability, Other Leaves (e.g., Bereavement, FMLA, ADA, Jury Duty, Military Leave, and Parental and Adoption Leave), Paid Time Off ( Washington State only )
Retirement Benefits: Contributory Pension Plan and Savings Plan (401k). All Level 38 and more senior roles may also be eligible for non-qualified Deferred Compensation and Deferred Savings Plans. If Level 38 or more senior role is in Washington State, you must add the retirement benefits paragraph to the job description. Please note: Producer Sales roles are not currently eligible for the WTW Pension Plan.


Recruiting tips:
WTW specializes in preparing for the unknown. Here's how to get ready for the big day: https://careers.wtwco.com/hints-and-tips/
At WTW, we trust you to know your work and the people, tools and environment you need to be successful. The majority of our colleagues work in a "hybrid" style, with a mix of remote, in-person and in-office interactions dependent on the needs of the team, role and clients. Our flexibility is rooted in trust and "hybrid" is not a one-size-fits-all solution. Visit our career site for more information: https://careers.wtwco.com/wtw-work-flex/
EOE, including disability/vets