Mondelēz International, Research & Development Intern - Application via WayUp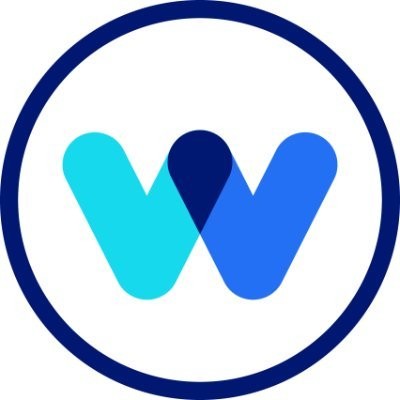 WayUp
East Hanover, NJ, USA
Posted on Friday, November 3, 2023
This role is with Mondelēz International. WayUp is partnering with Mondelēz International to hire top talent. Job Description
Are You Ready to Make It Happen at Mondelez International?
Join our Mission to Lead the Future of Snacking. Get ready to Taste The Future! As an organization we are committed to developing the next generation of Makers and Bakers. Join our Taste The Future Program; our fast paced and ever-changing environment will enable you to do more, learn more and grow more. You will be encouraged to step outside your comfort zone- you may even surprise yourself! We will ensure you are given the support you need to be at your best and empower you to be yourself and bring passion and personality. Here you can lean in and speak up and bring your own flavor.Mondelēz International was recognized as one of the Top 100 Intern Programs in the US in 2023.Research & DevelopmentIn Researc h & Devel opment , your skills can be the special ingredient that brings our brands to life. As part of a fantastic team of scientists, engineers, and nutritionists, you'll work tirelessly on product design or development, process development, quality, nutrition, sensory and food safety aspects to ensure we deliver a consistent, delightful consumer experience. R &D is where you'll turn great ideas into brilliant brands.An internship within the R &D organization is a 1 0- to-12- week assignment providing real-world experiences in areas such as Research, Product Development, Process Development, Quality and Consumer Science
Research \- Internships consist of working on projects related to the development of technology to enhance existing products or enable future innovation.
Product Development \- Internships generally focus on product design to create new or improve existing products or work in other strategic focus areas for the company such as business continuity, sustainability, and Mindful Snacking (well-being).
Process Development \- Internships generally focus on the development of methods for converting raw materials into finished products, as well as continuous improvement of
existing processes.
Consumer Science- Internships consist of working on projects related to consumer-inspired design leveraging sensory and consumer insight tools and applications.
Quality - Internships consist of projects that focus on driving the consistency and integrity of our products by ensuring all quality and safety standards are met.
And other teams within R &D
We are looking for qualified individuals with a desire to work in the food industry and are interested in growing their problem solving and analytical skills in a real-life research and development environment. Leadership, innovative thoughts, and a strong desire to learn are critical to succeed.Mondelēz International R&D Interns quickly learn through on-the-job experiences and are afforded the opportunity to work on substantial and meaningful projects that contribute to the business. Interns are provided with a network of mentors, peer and experts to aid in the development of their food technology and professional skills. Each intern is assigned a supervisor who designates projects and provides guidance. Team building and networking events are held throughout the summer with the intern class. Interns will be assessed, during their internship on overall performance, including functional skills, project management and personal leadership skills.
Requirements And Preferred Qualifications
Pursuing a Bachelor's Degree in: Chemical Engineering, Food Engineering, Food Science, Nutrition or other related degrees.
Currently pursuing an undergraduate degree with a preferred expected graduation date between December 2024 and May 2025.
Statistical Analysis ( MiniTab , JMP, SAS, or similar statistical software/language)
Analytical and computer skills (Word, Excel, PowerPoint, Outlook)
Applicants for employment in the US must have work authorization that does not now or in the future require sponsorship of a visa for employment authorization in the United States and with Mondelēz International (i.e., H1-B visa, F-1 visa (OPT), TN visa or any other non-immigrant status.
Bonus to have experience with:
Digital Tools:
Python, R, PowerBI , Tableau, PowerApps, Quickbase , ANSYS, GPROMs, SQL, AutoCad , SolidWorks, or others.
Modelling & Simulation:
Computational Fluid Dynamics, Finite Element Analysis, Discrete Element Methods, Discrete Event Simulations, Process Modelling, Molecular Dynamics or Reaction Kinetics Modelling, Artificial intelligence, Data Modelling, Data Wrangling, Data Visualization, or others.
The ideal candidate displays some of the following characteristics:
Strong leadership potential and student leadership experience.
Excellent communication skills and resilience.
Adaptable, with interpersonal savvy and engaged in diverse extracurricular activities.
Demonstrating a growth mindset, agility, integrity, and a vision for the future.
Strong cognitive abilities, willingness to learn, and data pattern recognition.
Driven, curious, and ready to make a positive impact.
Perks
Subsidized, fully furnished housing for the Summer (For those who qualify)
Roundtrip travel covered at the beginning and end of the internship
Full-Time conversion opportunities upon graduation
Compensation
The expected compensation weekly pay ranges for interns is $940 - $1,300.
Compensation rates for Summer Interns is pre-determined and non-negotiable.
Business Unit Summary The United States is the largest market in the Mondelēz International family with a significant employee and manufacturing footprint. Here, weproduce our well-loved household favorites to provide our consumers with the right snack, at the right moment, made the right way. We have corporate offices, sales, manufacturing and distribution locations throughout the U.S. to ensure our iconic brands-including Oreo and Chips Ahoy! cookies, Ritz , Wheat Thins and Triscuit crackers, and Swedish Fish and Sour Patch Kids confectionery products -are close at hand for our consumers across the country. Mondelēz Global LLC is an Equal Opportunity/Affirmative Action employer. All qualified applicants will receive consideration for employment without regard to race, color, religion, sex, national origin, disability, protected Veteran status, sexual orientation, gender identity, gender expression, genetic information, or any other characteristic protected by law. Applicants who require accommodation to participate in the job application process may contact 847-943-5460 for assistance.