Success Academy Charter Schools, Specialist, MS Literacy & English Learning Quality - Application via WayUp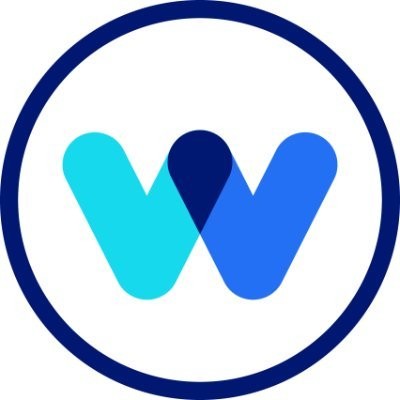 WayUp
Quality Assurance
United States
Posted on Friday, November 3, 2023
This role is with Success Academy Charter Schools. WayUp is partnering with Success Academy Charter Schools to hire top talent.
Thanks for your interest in Success Academy! Running the largest, fastest-growing, and highest-performing network of public charter schools in New York City takes a village - families, children, teachers, staff and faculty, advocates and supporters alike. We would love to welcome you to our community! We work tirelessly every day to ensure each child in NYC has access to a fun, rigorous, whole-child education regardless of zip code or economic status. When you join SA, you play a part in giving every student who walks through the doors of one of our 53 schools in NYC a fair shot at reaching his or her potential.
Job Description
As the fastest-growing, highest-performing charter school network in New York State, Success Academy has reimagined public education. Nationally recognized for achieving outstanding academic results for students from all backgrounds and zip codes, we have created an innovative K-12 school model that is preparing current and future generations of children with the subject mastery and skills to succeed in college and life. We now need a qualified [content] leader to join our Learning Quality team within our Education Institute department.
The Education Institute is our engine for reimagining public education within our schools and far beyond, and brings together a powerful K-12 focus across content and design, implementation, and instructional development.
As a critical member of our Education Institute department, a MS Literacy & English Learning Quality leader will be an innovative, results-driven leader who brings a deep understanding of Literacy & English education and is passionate about cultivating communities of teachers and learners that foster curiosity, autonomy, and sophisticated thinking while upholding high standards for accountability and insistence. This is an exciting opportunity to work with teachers, school leaders, district-level administrators, and content creators to transform the daily experiences of tens of thousands of students throughout the network.
P-Level Qualifications
At least 3 years of experience in education. Experience in teaching and educational leadership strongly preferred;
A demonstrated ability to design and lead projects that produce strong learning outcomes from both adults and children;
A demonstrated ability to affect change in others' beliefs and actions;
A demonstrated ability to set, realize, and narrate high standards for teaching;
Adept analysis of performance data and scholar work;
Strong attention to detail;
Strong communication skills;
Strong work ethic and ability to work flexibly.


To join our team, please upload a cover letter and resume that outlines your candidacy. Your cover letter should explain in detail your qualifications for the position and address the following prompt:
Describe one concept, idea or question that you believe to be extremely worthwhile for students in your content area to learn, and why?


Resumes without cover letters will not be reviewed.
Success Academy Charter Schools is an equal-opportunity employer and actively encourages applications from people of all backgrounds. Compensation is competitive and commensurate with experience. Success Academy offers a full benefits program and opportunities for professional growth.
Compensation Range
Annual Salary: $60,000.00 - $65,000.00
Exact Compensation May Vary Based On Skills And Experience.


Already an employee of Success Academies? Please go to your Okta Dashboard> Workday> Applications> Career to apply via our Internal Careers page.
We are an equal opportunity employer and value diversity at our organization. We do not discriminate on the basis of race, religion, color, national origin, gender, sexual orientation, age, marital status, veteran status, or disability status. We actively seek applications from people of all backgrounds to strengthen our community and the perspectives needed to flourish in a multicultural world. Success Academy offers a full benefits program and opportunities for professional growth. Learn more about our philosophy, benefits, and team at https://jobs.successacademies.org/working-here/ .
Success Academy Charter Schools does not offer employment-based immigration sponsorship.