WTW, Early Careers: Corporate Risk and Broking - Graduate Development Program Analyst - Graduate 2024 (Atlanta, New York, Dallas, Houston, Los Angeles, Chicago) - Application via WayUp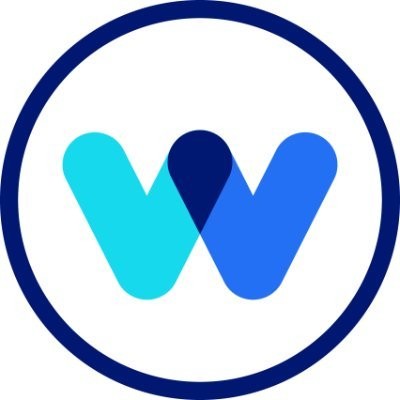 WayUp
IT
United States
Posted on Friday, November 3, 2023
This role is with WTW. WayUp is partnering with WTW to hire top talent.
Employment-based non-immigrant visa sponsorship and/or assistance is not offered for this specific job opportunity.
Hiring locations: Atlanta, GA, New York, NY, Los Angeles, CA, Houston, TX, Dallas, TX, Chicago, IL


The Role
The CRB Graduate Development Program (GDP) is a two-year program that provides the opportunity to develop a broad knowledge base, varied skills, and diverse network. This program is designed to set you up with a holistic view of CRB with hands-on experience, insight, and opportunities to make an impact and shape your own career. The program provides the opportunity for graduates to work hands-on with senior leadership including client-facing exposures from accounts ranging in the Fortune 500 sector to smaller market local business areas.
During the GDP, participants will be immersed in various functions of CRB, gaining a holistic view of the organization. This approach ensures that they acquire a well-rounded understanding of the industry and develop the necessary skills to excel in their future roles.
The program offers a supportive community within WTW through in-person and virtual trainings, Senior Speaker Series, Risk and Analytics curriculum, professional designation support, mentorship, stretch project opportunities, specialized track options in a variety of Business areas such as Industry Broking/Placement, Risk & Analytics, Insurance Solutions, Strategic Acquisitions and more. Throughout the program you will build the necessary skills and relationships to grow your career.
Is the program right for you?
A premier program by senior leadership and designed to identify and develop participants into roles best suited for their unique skillset.
Are you: data and analytically curious, motivated to jump into the dynamic commercial insurance industry, and want to grow with a community of peers and colleagues at all levels to learn from?
Ongoing learning and development alongside a dedicated program support roles that focus on continued career development.
Opportunities to work alongside senior business leaders supporting the development and implementation of new strategies and products.


Duties and Responsibilities
Day to day responsibilities will vary based on Business Area.
Support the development and implementation of new strategies and products.
Collaboratively work with peers to support project opportunities and various training opportunities and trainings.
Become a super user across various organizational technology platforms.
Dedicated program team to assist with navigation of opportunities within the business. Ongoing learning and development opportunities, including a structured orientation.
Become a champion of our suite of analytic tools throughout our structured hands-on curriculum.


Education and Qualifications
Enrolled in a bachelor's degree program with a minimum GPA of 3.0
Business, Risk Management, or Liberal Arts majors
Ideal bachelor's degree graduation date of Spring 2024
Exceptional interpersonal skills
Excellent written & verbal communication skills
Excellent presentation skills
Analytically Driven
Attention to details
Proficient in time management
Intermediate to proficient Microsoft Excel user, Power BI experience is a plus
Aptitude to learn and be proactive
Able to work legally in the United States indefinitely and without Visa sponsorship


Additional Insights
The hybrid working environment allows for flexible working schedules with a mixture of both remote and in office time including global collaboration across teams. While on program, most colleagues are expected to go into the office 3 times a week
Exposure to diverse client portfolios and markets while doing hands on work


The Application-Interview Process:
Step 1: Online application, including resume/CV
Step 2: Online assessments and Video Interview
Step 3: Interview with business
Step 4: Offer and on-boarding
WTW Work Flex: At WTW, we trust you to know your work and the people, tools and environment you need to be successful. The majority of our colleagues work in a "hybrid" style, with a mix of remote, in-person and in-office interactions dependent on the needs of the team, role and clients. Our flexibility is rooted in trust and "hybrid" is not a one-size-fits-all solution. Visit our career site for more information: https://careers.wtwco.com/wtw-work-flex/


Recruiting tips:
WTW specializes in preparing for the unknown. Here's how to get ready for the big day: https://careers.wtwco.com/hints-and-tips/
EOE, including disability/vets