Aristocrat, Customer Success Associate - Application via WayUp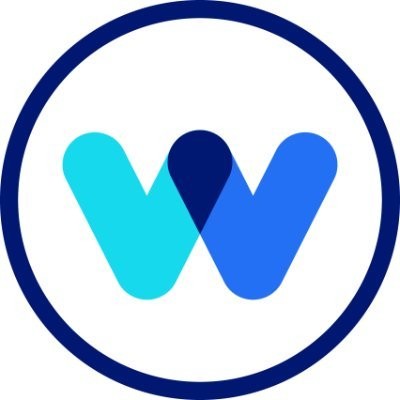 WayUp
Customer Service, Sales & Business Development
Las Vegas, NV, USA
Posted on Friday, November 3, 2023
This role is with Aristocrat. WayUp is partnering with Aristocrat to hire top talent.
## Job Posting Title Customer Success Associate ##
Summary Are you a strategic leader in Customer Success who takes pride in facilitating strong data driven business decisions at the highest level in an organization? Are you passionate about innovating, designing, and delivering scalable data science, business analytics, and reporting that drives insight into opportunities for the business? Would you like to experience the power or your Talent Unleashed in a company that values you, is invested in every employee, and exists to bring joy to life through the Power of Play?


This position will be responsible for delivering highly technical Services while building positive customer advocacy and value of the Oasis 360 suite of products. You will be part of the team responsible for providing onsite/remote installations, upgrades and conversions, learning services, consultative approaches and support. You will play a key role in both performing and implementing Services to drive product utilization, reinvestment and improve overall customer loyalty and satisfaction. Individual is highly motivated, constantly collaborating with Sales, Sales Enablement, Product Management and the CX Teams to advance our Product portfolio position in our customer base. ## What You'll Do
Assist with customer onboarding, product implementation, and training.
Point of contact for customers, providing scheduled visits (onsite and virtual), responding to inquiries and providing guidance on product features and capabilities.
Manage customer accounts and ensure accurate and UpToDate customer information in our system
Must be able to travel up to 70%. Must be able to travel with little or no notice, obtain a Passport, and travel to other countries for an extend periods. Must have high productivity remotely with minimal supervision.
All other duties as assigned ##


What We're Looking For
Requires Associates Degree in Computer Information Systems, Business Administration, or a Technical Certification path or equivalent work experience. 1-2 years of Casino, or Business experience or its equivalent.
Oasis Master Certification required within 6 months of employments and incremental progress toward becoming fluent in product suite shown by regularly scheduled knowledge transfers, project participation and other large group forums
Experience with training, installing, supporting and troubleshooting software products is a plus
Casino, gaming and/or hospitality industry experience is preferred. Displays proficient knowledge of casino operations, player reinvestment, gaming terminology, database analytics, reporting, and accounting metrics
Ability to provide excellent methods of problem-solving techniques and solution-oriented mindset with both colleagues and customers. Must be team, goal, and results-oriented with a high attention to organizational and project detail.
Excellent written, verbal, and presentation skills, as well as customer services skills. Excellent inter-personal skills, and able to communicate under pressure. Must be able to read, write, speak and understand English. ##


Company Summary
_About Anaxi™_ Anaxi is Aristocrat Leisure Limited's (ASX:ALL) dedicated online Real Money Gaming and Customer Experience Solutions business. Founded in 2022, Anaxi creates destinations where players can enjoy the excitement of online Real Money Gaming with confidence. Powered by the world's greatest gaming content and the creativity of over 800 passionate people, Anaxi is on a mission to become the most trusted name in online RMG, globally. Anaxi: Experience Entertainment. For more: [www.anaxi.com](https://protect-us.mimecast.com/s/WRyTCJ61k8HkDDPjiGrdB1?domain=anaxi.com)


_ About Aristocrat _ Aristocrat Leisure Ltd (ASX: ALL) is a top 20 Australian listed company, with 7000+ employees worldwide. Our company mission is to "bring joy to life through the power of play" across a growing range of land-based and digital entertainment channels every day. Our fast-growing business sits at the intersection of technology and creativity, with innovation embedded into every aspect of our business. Aristocrat's business encompasses Aristocrat Gaming - the World's \#1 premium provider of casino games, innovative technology and customer experience solutions, along with Pixel United, a mobile games powerhouse. Pixel United boasts three world-leading game publishers in Product Madness, Plarium and Big Fish Games that collectively entertain millions of players every day. Our new Real Money Gaming (RMG) business aspires to become the third global operation within Aristocrat, and the world's go-to destination for RMG. ##
Our Values
All about the Player
Talent Unleashed
Collective Brilliance
Good Business Good Citizen The US based roles may require registration with the Nevada Gaming Control Board (NGCB) and/or other gaming jurisdictions in which we operate.


Pay Range
$68,387-$127,006
Pay Rate Type: Salary
Our goal is to pay a market competitive salary focusing near the median of our pay ranges. However, final offers for all positions will be based on several factors such as experience level, education, skills, work location, and internal pay equity.