Success Academy Charter Schools, Specialist, Special Education Billing - Application via WayUp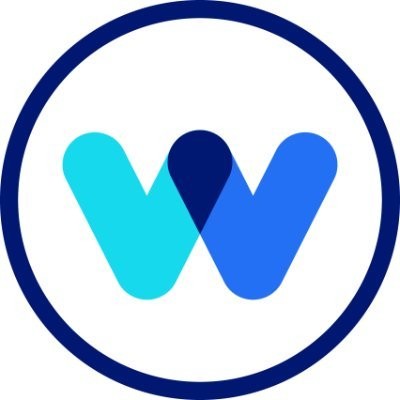 WayUp
New York, NY, USA
Posted on Saturday, October 28, 2023
This role is with Success Academy Charter Schools. WayUp is partnering with Success Academy Charter Schools to hire top talent.
Thanks for your interest in Success Academy! Running the largest, fastest-growing, and highest-performing network of public charter schools in New York City takes a village - families, children, teachers, staff and faculty, advocates and supporters alike. We would love to welcome you to our community! We work tirelessly every day to ensure each child in NYC has access to a fun, rigorous, whole-child education regardless of zip code or economic status. When you join SA, you play a part in giving every student who walks through the doors of one of our 53 schools in NYC a fair shot at reaching his or her potential.
Job Description
As the fastest growing, highest-performing charter school network in New York State, Success Academy is reimagining K-12 public education. Nationally recognized for our innovative, whole-child school model and outstanding academic results, Success Academy educators are empowering children from all backgrounds with the knowledge, skills, and self-belief to succeed in college and in life. We now need a results-driven Specialist to join our Special Education (Sprint) team.
Success Academies has a profoundly innovative schooling model that achieves outstanding results at scale, and our approach to children with Special Education services is just as radical. We begin with the core belief that disability does not mean an inability, that no child should be written off because of learning differences. Fifteen percent of our scholars receive Special Education support, and we designed and launched the Sprint program to ensure we provide these scholars with an outstanding education. While the identification of scholars in need of Special Education supports and the execution of the necessary interventions are carried out at the school-level, a supporting Network capability has shared responsibility and accountability for these scholars.
Reporting into the Lead of the Sprint Compliance team, this Specialist will be responsible for the execution of billing the DOE for Special Education services provided by SA through bi-monthly invoicing cycles. They will work closely with SA's Finance and Technology teams to ensure all billable services are accounted for and billed accurately. They will also work collaboratively within the Sprint Compliance team to ensure that school teams are held accountable and conform to all legal and regulatory requirements of the Special Education process.
The Sprint Compliance team leads on critical initiatives, including coordination of 504s, accuracy of testing accommodation implementation, related service staffing, escalations to and relationship building with the Committees on Special Education (CSEs), high stakes case support, and generalized school support. This team works closely with and serves as a resource for Instructional Services, Advisory, Operations, Technology, and Finance for all departmental crossover that involves Network or School Sprint. Sprint Compliance also works with multiple offices from the NYC DOE including the district-specific CSEs, the Charter School Office (CSO), and the Office of Related Services (ORS).
Key responsibilities include:
End-to-end management of the DOE Invoice process including:
Ensuring accuracy of internal and external data systems
Planning for Invoicing cycles with Finance, RPA, and Technology team partners
School Sprint support
Continual improvements to the RPA Invoice process
Accountability for 100% accurate Special Education billing
Resolution of rejected Invoice line items
Understanding of how Special Education services translate to Invoice line items
School Sprint management against key metrics and KPIs, including identifying outlier schools and developing/implementing support and accountability measures
Sprint training and development on DOE invoicing and DOE technology systems as well as general Sprint role topics as needed


A successful applicant will have the following experiences and education:
Required Qualifications
Bachelor's degree
Minimum of 2 years of experience in education
Minimum of 1 year managing other people, including giving role/performance feedback


A successful applicant will have the following traits:
Required Traits
Experience with RPA workstreams
Strong data management and entry skills
Fluency with Google Suite/Microsoft Office including Google Sheets and Microsoft Excel, and able to easily create clean/useful spreadsheets/trackers
Ability to effectively collaborate/liaise with a broad base of constituents at all levels, including senior organizational leadership
Extremely detail-oriented
Strong judgment, strategic thinking, communication, project management, and creative problem-solving skills
Demonstrated initiative and perseverance to achieve desired outcomes in an innovative and fast-paced environment
Excellent written skills
Understanding of student information systems and other educational technologies
Team player and willingness to learn outside the immediate scope of work


Preferred Qualifications & Traits
Basic fluency in C++, Java, or Python
Experience in accounting, finance, or revenue management
Experience with special education technology systems within New York City


To join our team, please upload a cover letter and resume that outlines your candidacy. Your cover letter should explain in detail your qualifications for the position. Resumes without cover letters will not be reviewed.
Success Academy Charter Schools is an equal opportunity employer and actively encourages applications from people of all backgrounds. Compensation is competitive and commensurate with experience. Success Academy offers a full benefits program and opportunities for professional growth.
Compensation Range
Annual Salary: $65,000.00 - $65,000.00
Exact Compensation May Vary Based On Skills And Experience.


Already an employee of Success Academies? Please go to your Okta Dashboard> Workday> Applications> Career to apply via our Internal Careers page.
We are an equal opportunity employer and value diversity at our organization. We do not discriminate on the basis of race, religion, color, national origin, gender, sexual orientation, age, marital status, veteran status, or disability status. We actively seek applications from people of all backgrounds to strengthen our community and the perspectives needed to flourish in a multicultural world. Success Academy offers a full benefits program and opportunities for professional growth. Learn more about our philosophy, benefits, and team at https://jobs.successacademies.org/working-here/ .
Success Academy Charter Schools does not offer employment-based immigration sponsorship.