Verizon, Associate Brand Manager - Application via WayUp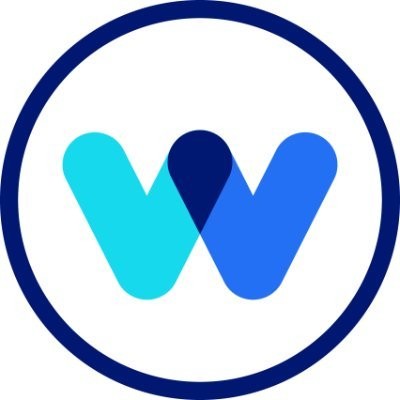 WayUp
Marketing & Communications
New York, NY, USA · Boston, MA, USA
Posted on Saturday, October 28, 2023
This role is with Verizon. WayUp is partnering with Verizon to hire top talent.
### When you join Verizon Verizon is one of the world's leading providers of technology and communications services, transforming the way we connect around the world. We're a human network that reaches across the globe and works behind the scenes. We anticipate, lead, and believe that listening is where learning begins. In crisis and in celebration, we come together—lifting up our communities and striving to make an impact to move the world forward. If you're fueled by purpose, and powered by persistence, explore a career with us. Here, you'll discover the rigor it takes to make a difference and the fulfillment that comes with living the \#NetworkLife.
What you'll be doing... As an Associate Brand Manager, you will support the Head of Brand Strategy for Verizon Value Business volume brands and play a vital role in contributing to the brand portfolio marketing strategy for Straight Talk, Tracfone, Walmart Family Mobile, and SafeLink. Your primary responsibilities will include the below.


Brand Portfolio Strategy and Messaging Innovation:
Supporting the development of the Value volume brand portfolio marketing strategy to ensure marketing plans address overall business objectives and priorities.
Supporting the implementation of messaging strategies to drive performance including ownership of brand value proposition messaging evolution and evangelization.
Analyzing competitor messaging and across industry innovation to make Verizon Value best in class.
Partnering with the commercial team to align messaging, naming, and brand strategy with the business needs.
Supporting the development and maintenance of the marketing calendar to ensure brands are delivering consumers the messages needed to drive business results.


Brand Compliance
Brand stewardship and evangelization amongst the organization to ensure understanding of our target audience, brand strategy, brand guidelines, and policies for creative development and review.
Reviewing messaging in briefs and creative from internal and external partners to ensure alignment to segmentation strategy and brand guidelines. Acting as a steward of the brand, ensuring consistency with each piece.
Supporting messaging audits, branded content development, and other brand implementation tasks.
Working with legal to ensure messaging is delivering clear, consumable information. Maintaining up to date disclosure libraries to ensure the marketing team is delivering creative aligned to legal restrictions. Brand Optimization:
Working with our creative agencies and internal marketing team to optimize and improve messaging performance.
Aligning messaging with brand positioning, strategy, and voice.
Providing recommendations based on audience targets and product proof points.
Supporting briefing insights team on messaging and creative studies needed. Applying learnings from Insights teams to optimize brand performance.
Reviewing of marketing briefs to ensure alignment with brand strategy, messaging proof points.


Competitor and Trend Monitoring:
Staying ahead of industry approaches by monitoring competitors and trends.
Innovating messaging strategies to maintain a competitive edge. Support New Product Positioning:
Assisting in defining positioning and messaging for new products.
Ensuring messaging is data-driven and informed by consumer insights. Reporting and Presentation:
Compile and support presentation of brand strategy plans and results to executives as needed. This role may be considered as part of the Department of Defense SkillBridge Program.
Where you'll be working… In this hybrid role, you'll have a defined work location that includes work from home and assigned office days set by your manager.


What we're looking for...
You'll need to have:
Bachelor's degree or four or more years of work experience.
Four or more years of relevant work experience.
Willingness to travel approximately up to 25%. Even better if you have one or more of the following:
Brand portfolio management experience.
Telecommunications experience.
Self-motivated, driven, and able to work independently.
Excellent written and verbal communication skills.
Proficiency in Google platforms (Slides, Docs, etc.).
Strong organizational skills and the ability to multitask in a fast-paced environment.
Exceptional sense of urgency and problem-solving skills. If Verizon and this role sound like a fit for you, we encourage you to apply even if you don't meet every "even better" qualification listed above. ### Where you'll be working In this hybrid role, you'll have a defined work location that includes work from home and assigned office days set by your manager. ### Scheduled Weekly Hours 40 ### Equal Employment Opportunity


We're proud to be an equal opportunity employer - and celebrate our employees' differences, including race, color, religion, sex, sexual orientation, gender identity, national origin, age, disability, and Veteran status. At Verizon, we know that diversity makes us stronger. We are committed to a collaborative, inclusive environment that encourages authenticity and fosters a sense of belonging. We strive for everyone to feel valued, connected, and empowered to reach their potential and contribute their best. Check out [our diversity and inclusion](https://mycareer.verizon.com/life-at-verizon/work-culture/) page to learn more. Our benefits are designed to help you move forward in your career, and in areas of your life outside of Verizon. From health and wellness benefits, short term incentives, 401(k) Savings Plan, stock incentive programs, paid time off, parental leave, adoption assistance and tuition assistance, plus other incentives, we've got you covered with our award-winning total rewards package. For part-timers, your coverage will vary as you may be eligible for some of these benefits depending on your individual circumstances. If you are hired into a California, Colorado, Connecticut, Nevada, New York, Rhode Island or Washington work location, the compensation range for this position is between $93,000.00 and $173,000.00 annually based on a full-time schedule. The salary will vary depending on your location and confirmed job-related skills and experience. This is an incentive based position with the potential to earn more. For part time roles, your compensation will be adjusted to reflect your hours.