Raymond James, 2024 Summer Internship Program - Marketing Data Insights Intern - St. Petersburg, FL - Application via WayUp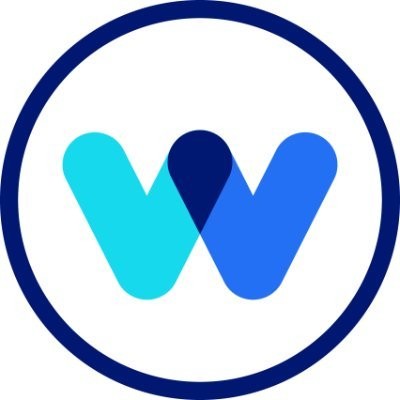 WayUp
Marketing & Communications
United States
Posted on Thursday, October 12, 2023
This role is with Raymond James. WayUp is partnering with Raymond James to hire top talent.
Description
Raymond James Overview
One of the largest independent financial services firms in the country could be the place you build a career beyond your expectations.
Our focus is on providing trusted advice and tailored, sophisticated strategies for individuals and institutions. Raymond James Financial is a diversified holding company, headquartered in St. Petersburg, FL. Raymond James provides financial services to individuals, corporations and municipalities through its subsidiary companies engaged primarily in investment and financial planning, in addition to capital markets and asset management.
At Raymond James, we are putting the power of perspectives into action and building an inclusive and diverse workforce that reflects our commitment to associates, and clients of the future. Our company values associate development and growth, offering opportunities through developmental programs, mentorships, and continuing education options.
We strive to ensure everyone feels welcomed, valued, respected and heard so that you can fully contribute your unique talents for the benefit of clients, your career, our firm and our communities. Raymond James is an equal opportunity employer and makes all employment decisions on the basis of merit and business needs.
Internship Program Overview
Raymond James is the place where good people grow and nowhere is that better demonstrated than in our internship program. During the 9-week immersive experience, you will engage with and implement the firm's core values through our five guiding behaviors. Featuring a comprehensive orientation, onsite and remote training sessions in professional development, networking events, a speaker series, and volunteer opportunities, you will be equipped with knowledge of the business and culture to help you build relationships and develop skillsets for the internship and your future.
To be eligible for the summer 2024 internship program, you must be a junior or senior standing candidate pursuing a bachelor's or master's degree in a business, finance, economics, marketing, analytics, mathematics or management information systems field with a graduate date of May 2025. Most positions are based in St. Petersburg with other available locations depending on company need.
Candidates who successfully complete the internship program have the opportunity to transition into a full-time role at Raymond James after graduation.
Department Overview:
This internship is assigned to the Marketing Insights & Technology team within Raymond James Marketing. The Marketing Insights team produces research, competitive intelligence and data driven analysis and reporting insights on behalf of the firm and individual business unit stakeholders to deepen our understanding of our clients and advisors, make smarter business decisions, and improve the utilization of marketing technology capabilities and systems. The Insights team consists of three teams
Research & Competitive Intelligence, Data Driven Insights and Data Driven Marketing.


Job Summary:
The Raymond James Marketing Insights & Technology team is offering a research and analysis-based internship designed for a business, economics, marketing analytics or mathematics student. This program is intended to provide students with the opportunity to contribute to a large corporation's strategic competitive intelligence, marketing research and data-driven analysis and reporting efforts using a range of tools.
The student will participate in a diverse set of projects, including the observation and analysis of competitor firms, supporting market research studies, database mining and data analysis, CRM and campaign management support, and reporting/data visualization.
These tasks, yielding data-driven insights, will help to inform various business decisions including client insights studies, advisor insights, advisor recruiting, pricing models, client profitability research and data driven marketing. High potential candidates must demonstrate excellent academic performance and a desire to make a significant contribution to the team's performance, and must have experience working with and reporting data, but direct experience in research, analysis or the financial services industry is not required.
Internship Length : 9 weeks
Start Date: May 28, 2024
End Date: August 2, 2024
Work Schedule: Monday through Friday, up to 40 hours per week
Essential Duties and Responsibilities:
Completing data queries, building datasets and conducting data analysis
Designing and building reports in Tableau, SSRS (or similar reporting tools)
Modifying or optimizing existing Marketing Technology capabilities, reporting and tooling
Communicating project findings and insights to key stakeholders
Conducting market research and gathering competitor intelligence
Supporting multi-step, multi-stage projects as directed by a manager
Specified projects and varied assignments relating to Research, Data Driven Insights and Data Driven Marketing
Operates standard office equipment and uses required software applications.
Specified projects and varied assignments relating to Research, Data Driven Insights and Data Driven Marketing
Performs other duties and responsibilities as assigned.


Qualifications
Knowledge, Skills, and Abilities: Knowledge of:
Basic concepts, practices, and procedures of project management.
Microsoft Office applications including Word, Excel, and PowerPoint.
Experience working in SQL preferred.
Experience working with Tableau or SSRS preferred.
Knowledge of Market Research, Data Analysis or Campaign Management preferred.
Fundamental concepts, practices, and procedures of a professional office environment.
Basic concepts, principles, and practices of an assigned business unit.
Skill in:
Organization, planning, and time management.
Exercising judgment and self-direction to independently complete projects.
Business and communication skills sufficient to work in a professional environment.
Data gathering, analysis and interpretation.
Operating standard office equipment and using, or having the ability to learn, required software applications.
Ability to:
Exercise initiative and problem-solving skills to independently resolve issues.
Organize, self-manage, and track multiple detailed projects and responsibilities with frequently changing priorities in a fast-paced work environment.
Read, interpret, analyze, and apply information from a variety of sources, with emphasis on attention to detail.
Learn new software tools and systems thoroughly and efficiently.
Learn new procedures independently and accurately in order to complete assigned tasks.
Work across functional areas and with teams as well as independently to accomplish objectives.
Organize and prioritize multiple tasks and meet deadlines.
Communicate effectively, both orally and in writing.
Work independently and collaboratively within a team environment.
Provide a high level of customer service.
Work independently and collaboratively within a team environment.
Establish and maintain effective working relationships.
Educational/Previous Experience Requirements:
Pursuing a degree in marketing, finance, decision sciences, management information systems, business, or any related arts or sciences field (economics, psychology, mathematics, statistics, etc.).
Any equivalent combination of experience, education, and/or training approved by Human Resources.
Licenses/Certifications :
None Required. Location


Hybrid position – St. Petersburg office
No travel required. Raymond James Guiding Behaviors: At Raymond James our associates use five guiding behaviors (Develop, Collaborate, Decide, Deliver, Improve) to deliver on the firm's core values of client-first, integrity, independence and a conservative, long-term view. 


We expect our associates at all levels to:
  Grow professionally and inspire others to do the same
  Work with and through others to achieve desired outcomes
  Make prompt, pragmatic choices and act with the client in mind
  Take ownership and hold themselves and others accountable for delivering results that matter
  Contribute to the continuous evolution of the firm


At Raymond James – we honor, value, respect the uniqueness, experiences, and backgrounds of all of our Associates. When associates bring their best authentic self, our organization, clients and communities thrive, it is part of our part of our people-first culture. The Company is an equal opportunity employer and makes all employment decisions on the basis of merit and business needs.