Freddie Mac, Multifamily Business Intern (Hybrid - 3 days in office) - Application via WayUp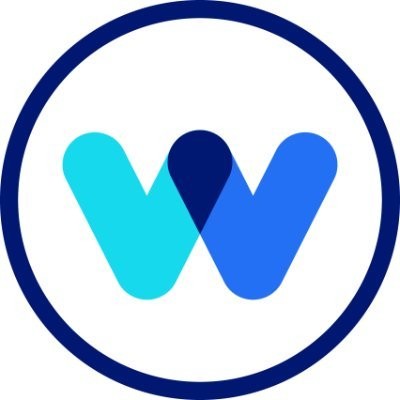 WayUp
United States
Posted on Thursday, October 12, 2023
This role is with Freddie Mac. WayUp is partnering with Freddie Mac to hire top talent.
At Freddie Mac, you will do important work to build a better housing finance system and you'll be part of a team helping to make homeownership and rental housing more accessible and affordable across the nation.
Position Overview:
Are you looking for an inclusive company culture to help prepare you for a successful career? The Multifamily Division within Freddie Mac is searching for dedicated and creative individuals to support the division's objectives, projects and initiatives.
Freddie Mac Multifamily is a dynamic organization, providing interns a wide variety of experiences and responsibilities to build technical and soft skills, as well as their network. Interns in Freddie Mac Multifamily can actively work on real-world projects and deals, which will provide a broad exposure to Freddie Mac's important role in the mortgage industry, while developing skills that will apply directly to a career in commercial real estate!
Our Impact:
Freddie Mac Multifamily helps to ensure an ample supply of affordable rental housing by purchasing mortgages secured by apartment buildings with five or more units
We provide mortgage funding for apartment loans throughout the nation, purchasing loans from a network of lenders and then securitizing them
Our funding spans the nation, and we cover large metropolitan areas, mid-market cities, and smaller communities, housing a wide array of renters (i.e., students, working families, etc.) Your Impact:
Based on your intern role, you will be supporting the business by conducting risk analysis, assisting with deal execution, working with loan accounting, conducting research and modeling or partnering on loan securitizations
You will interact with all levels of employees including senior management on various projects
You will build relationships across the organization to assist with customer partnerships Business Case Study Project:


Interns will participate in a case study project where you collaborate in small teams to develop a recommended solution to a business issue. At the end of your internship, you will present your recommendations to a group of internal mentors and division leadership.
Areas of Internships:
As an intern, you will be selected for a short-term project in one of the departments/teams in Multifamily who perform the following functions.
Asset Management and Operations
Provide servicing throughout the life of the loan following origination
Support servicing firms as they handle ongoing loan management performance, including a range of assessment, inspection, and quarterly reporting functions
Provide continuity of business performing technical updates, budgetary, and loan administration activities Capital Markets
Ensure new transactions are priced appropriately and timely
Support the securitization process by providing due diligence, document processing, and financial/statistical analysis, and ad-hoc research
Monitor and update inputs for pricing, status reports, and other competitive analyses Governance & Business Services
Assess and monitor division operational risks to ensure compliance with regulators and oversight groups
Supervise data privacy, fraud/money laundering, information security and technology, business continuity, laws/regulations, process, and people Production & Sales
Innovate, structures and originate multifamily loans, working directly with our Sellers and their Borrowers.
Partner with other Multifamily departments to ensure volume, profitability, and affordable housing targets Underwriting & Credit
Deliver consistent and high-quality transactions to the firm by analyzing transaction strengths and weaknesses and approving the creditworthiness
Be responsible for loan level due diligence and credit functions within securitization and risk transfer processes, as well as the division's credit policies Qualifications:
Pursuing Bachelor's degree in Liberal Arts, Business Administration, Accounting, Finance, Economics, Real Estate, Math/Statistics, or a related field
Graduation date between December 2024 - May 2025
Availability to work May - August 2024 Keys to Success in this Role:
Ability to learn new skills / concepts quickly
Effective communication skills - written, verbal and interpersonal
Problem solving ability
Strong Microsoft Office skills
Must be an excellent teammate and able to work collaboratively
Ability to work efficiently under tight timelines with a positive demeanor


Current Freddie Mac employees please apply through the internal career site.
Today, Freddie Mac makes home possible for one in four home borrowers and is one of the largest sources of financing for multifamily housing. Join our smart, creative and dedicated team and you'll do important work for the housing finance system and make a difference in the lives of others.
We are an equal opportunity employer and value diversity and inclusion at our company. We do not discriminate on the basis of race, religion, color, national origin, gender, sexual orientation, age, marital status, veteran status, disability status or any other characteristic protected by applicable law. We will ensure that individuals with differing abilities are provided reasonable accommodation to participate in the job application or interview process, to perform essential job functions, and to receive other benefits and privileges of employment. Please contact us to request accommodation.
Notice to External Search Firms: Freddie Mac partners with BountyJobs for contingency search business through outside firms. Resumes received outside the BountyJobs system will be considered unsolicited and Freddie Mac will not be obligated to pay a placement fee. If interested in learning more, please visit www.BountyJobs.com and register with our referral code: MAC.
Time-type:Full time
FLSA Status:Non-Exempt
Freddie Mac offers a comprehensive total rewards package to include competitive compensation and market-leading benefit programs. Information on these benefit programs is available on our Careers site.
This position has an annualized market-based salary range of $54,000 - $82,000 . All interns positions are paid at an hourly rate, which can be found in the body of the job description.