Freddie Mac, Risk Management Graduate Intern - Quantitative (Hybrid - 3 Days in Office) - Application via WayUp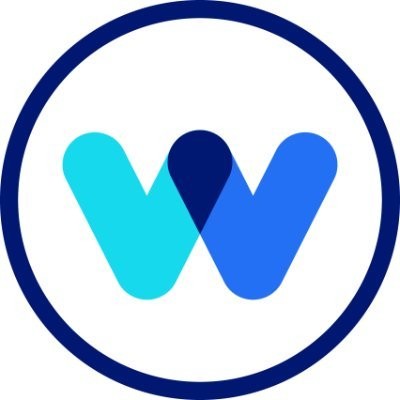 WayUp
McLean, VA, USA
Posted on Thursday, October 12, 2023
This role is with Freddie Mac. WayUp is partnering with Freddie Mac to hire top talent.
At Freddie Mac, you will do important work to build a better housing finance system and you'll be part of a team helping to make homeownership and rental housing more accessible and affordable across the nation.
Position Overview:
At Freddie Mac, you will do important work to build a better housing finance system and you'll be part of a team helping to make homeownership and rental housing more accessible and affordable across the nation. Launch your career by doing more at Freddie Mac! Our internships and graduate programs give you the opportunity to tackle a variety of challenging roles and make your mark on several projects. From day one, you'll gain confidence, see your ideas take shape and build a network of people who are invested in your success. You will also take part in many interesting learning and development opportunities, including our Leadership Roundtable series hosted by SVPs from across our division. We're not just the next step, we're the right step!
Our Impact:
ERM's objective is to build strong, effective and efficient risk management in order to help manage risk and capital at one of the country's largest financial institutions. ERM is responsible for independent oversight and assessment of our financial and non-financial risks. We establish and communicate the enterprise risk framework - including corporate risk policies and standards - while promoting a strong risk culture.
Our internship offers you an opportunity to make meaningful contributions to the company's risk management objectives and provides exposure to a wide spectrum of risk disciplines that will allow you to build on the knowledge and analytical skills you have acquired through your advanced studies. You will work with some of the brightest minds in the financial services industry and develop your knowledge of risk management, all while building valuable skills and making lifelong connections.
Upon successful completion of the three-month internship and your advanced degree, you may be extended an opportunity to join our Enterprise Graduate Risk Rotation program - a two-year analyst rotation program that allows you to work in different risk management areas such as Credit, Market and Model risk. Our analyst program is designed to help you build a broad skill set, develop a comprehensive foundation in risk management, and accelerate your career growth by gaining exposure to Freddie Mac's enterprise-level risk management function.
Your Impact:
Project Support
As an intern, you will support short-term projects that contribute to division priorities, which may include one or more of the following activities:
Evaluate and monitor the portfolio against established criteria and make recommendations for maintaining current level of risk or mitigating and reducing risks
Develop, use and/or analyze quantitative models that assess the market, credit and/or operational risks of new and existing financial and mortgage products or portfolios
Monitor and analyze the organization's market risk exposure on a day-to-day and long-term basis for various financial products, monitoring trading limits and reviewing transactions over the established limits
Develop, validate or evaluate model input, methodology, implementation and output of models or analytic applications
Execute and document complex financial models
Provide model use risk assessments based on findings
Provide modeling and analytical assistance to a line of business or product area, functioning as day-to-day technical specialist
Evaluate and manage risks associated with the company's models and/or model applications
Perform model validation reviews, establishing performance thresholds, researching model approaches, or creating alternative models


Professional Development
Participation in the program will support your continued professional development through access to targeted training courses and exposure to senior management. You will gain knowledge of risk management concepts in the financial industry and an understanding of critical organizational business and risk management functions, all while enhancing your own competencies, by:
Building critical leadership, business and analytical skills
Creating your personal brand and growing your internal network
Obtaining support and guidance from dedicated program managers, experienced rotational analysts and knowledgeable mentors
Participating in organized community service events to complement your professional development with personal growth


Qualifications:
Enrolled in full-time graduate degree program or foreign equivalent in data science, applied mathematics, economics, physics, econometrics, finance, engineering, statistics, computer science or related quantitative subject area
Three to five years of professional work experience
Graduating in either December 2024 or May 2025


Preferred Skills
Excellent oral and written communications skills
Strong analytical skills
Experience working with large data sets
Experience with economic and/or financial modeling, including advanced econometric/statistics estimation techniques
Programming experience in Python, R, or other similar software applications
Proficient in MS Office Suite, specifically Excel and PowerPoint
Experience with Microstrategy and/or Tableau


Keys to Success in this Role:
Execution focused, with proven initiative, personal accountability and leadership
Strong consultation and influencing skills
Ability to work with and collaborate within a team and across the broader organization
Ability to work independently and adapt in a changing environment
Curiosity to learn and challenge the status quo
Interest or experience in financial markets, securitization, trading of financial products, or loan and security portfolio management


Current Freddie Mac employees please apply through the internal career site.
Today, Freddie Mac makes home possible for one in four home borrowers and is one of the largest sources of financing for multifamily housing. Join our smart, creative and dedicated team and you'll do important work for the housing finance system and make a difference in the lives of others.
We are an equal opportunity employer and value diversity and inclusion at our company. We do not discriminate on the basis of race, religion, color, national origin, gender, sexual orientation, age, marital status, veteran status, disability status or any other characteristic protected by applicable law. We will ensure that individuals with differing abilities are provided reasonable accommodation to participate in the job application or interview process, to perform essential job functions, and to receive other benefits and privileges of employment. Please contact us to request accommodation.
Notice to External Search Firms: Freddie Mac partners with BountyJobs for contingency search business through outside firms. Resumes received outside the BountyJobs system will be considered unsolicited and Freddie Mac will not be obligated to pay a placement fee. If interested in learning more, please visit www.BountyJobs.com and register with our referral code: MAC.
Time-type:Full time
FLSA Status:Non-Exempt
Freddie Mac offers a comprehensive total rewards package to include competitive compensation and market-leading benefit programs. Information on these benefit programs is available on our Careers site.
This position has an annualized market-based salary range of $64,480 - $83,200 . All interns positions are paid at an hourly rate, which can be found in the body of the job description.