Boeing, Wiring Design and Installation Engineer (Entry Level or Associate) - Application via WayUp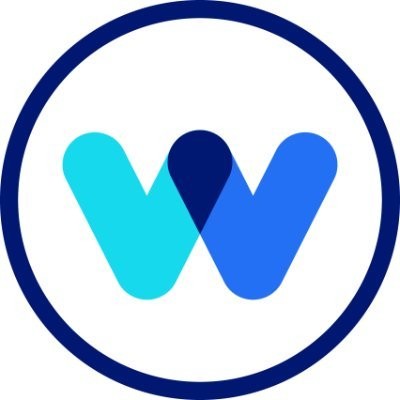 WayUp
Design
Renton, WA, USA
Posted on Thursday, October 12, 2023
This role is with Boeing. WayUp is partnering with Boeing to hire top talent. Job Description Qualifications:
Boeing Commercial Airlines (BCA), ETC (Electrical Technical Center) Electrical Design organization has a great opportunity for a Wiring Design and Installation Engineer in Everett, WA and Renton, WA to help us define the future of commercial aerospace with innovative ideas that advance or culture of safety and quality that our customers, the flying public, expect.
Position Overview: Our teams are currently hiring for a broad range of experience levels including; Entry-Level and Associate Level Wiring Design and Installation Engineers.This is a union represented position. Position Responsibilities:
You will be involved in developing and maintaining electrical product detail, assembly and installation designs (e.g., equipment racks, power panels, cable routing and geometry, antennas) for our diverse portfolio of advanced Commercial Aircraft. Our greatest current need involves developing and maintaining critical electrical cable/wire harness installation, detail and assembly designs. This includes defining the physical routing layout of wire routing throughout the airplane. You must take into account such requirements as wire supports and brackets, separation to maintain physical and functional safety, proper parts selection, as well as environmental impacts on the many parts that make up the system of wire harnesses. All while ensuring that Safety and Quality are the number 1 priority.
You will also assist with engineering design disposition on discrepancies (e.g., rejection tags, production action requests and shop revision requests). This often involves working closely and collaborating with our partners on the factory floor to ensure our designs can be built efficiently and safely.
You will learn and follow documented processes, specifications and procedures that support safe and quality design and manufacture of electrical commodities. You will collect data to support the development of statements of work. Also, assisting in the technical review of supplier capabilities to facilitate source selection. You will assist in reviewing functional and physical requirements used in the development of integrated designs and system architecture. Actively supporting critical analysis and design reviews.
You will work with and under general supervision of a lead engineer and an expert mentor to enhance both your technical learning and career growth.
Work Authorization: The position must meet Export Control compliance requirements, therefore a "US Person" as defined by 22 C.F.R.
120.15 is required. "US Person" includes US Citizen, lawful permanent resident, refugee, or asylee.
This position is expected to be 100% onsite.The selected candidate will be required to work onsite at one of the listed location options. Basic Qualifications (Required Skills/Experience):
Bachelor's, Master's or Doctorate of Science degree from an ABET accredited course of study in engineering and ABET accredited college / university.
Preferred Qualifications (Desired Skills/Experience):
1+ years of related work experience or an equivalent combination of education and experience.
Experience with wire harness, electrical and/or mechanical design.
Experience with Computer aided design (CAD) tools are a plus.
Knowledge of CATIA V5.
Typical Education / Experience: Entry-Level (Level 1): Education/experience typically acquired through advanced technical education from an accredited course of study in engineering, computer science, mathematics, physics or chemistry (e.g. Bachelor) or an equivalent combination of technical education and experience. In the USA, ABET accreditation is the preferred, although not required, accreditation standard.Associate (Level 2): Education/experience typically acquired through advanced technical education from an accredited course of study in engineering, computer science, or physics (e.g. Bachelor of Science) and typically 2 or more years' related work experience or an equivalent combination of technical education and experience (e.g. Master). In the USA, ABET accreditation is the preferred, although not required, accreditation standard. Relocation: This position offers relocation based on candidate eligibility. Drug Free Workplace: Boeing is a Drug Free Workplace where post offer applicants and employees are subject to testing for marijuana, cocaine, opioids, amphetamines, PCP, and alcohol when criteria is met as outlined in our policies. Shift Work Statement: This position is for 1st shift.At Boeing, we strive to deliver a Total Rewards package that will attract, engage and retain the top talent. Elements of the Total Rewards package include competitive base pay and variable compensation opportunities.The Boeing Company also provides eligible employees with an opportunity to enroll in a variety of benefit programs, generally including health insurance, flexible spending accounts, health savings accounts, retirement savings plans, life and disability insurance programs, and a number of programs that provide for both paid and unpaid time away from work.The specific programs and options available to any given employee may vary depending on eligibility factors such as geographic location, date of hire, and the applicability of collective bargaining agreements. Please note that the salary information shown below is a general guideline only. Salaries are based upon candidate experience and qualifications, as well as market and business considerations. Summary pay range: Associate (level 1): $73,100 - $98,900Experienced (Level 2): $87,550 - $118,450 Additional Information:
Formal training is available as part of the job.
All information provided will be checked and may be verified.
Please apply ASAP for this role as recruitment may commence before the end date.
Boeing is the world's largest aerospace company and leading manufacturer of commercial airplanes and defense, space and security systems. We are engineers and technicians. Skilled scientists and thinkers. Bold innovators and dreamers. Join us, and you can build something better for yourself, for our customers and for the world. Relocation: Relocation is available for eligible candidates, if authorized Export Control Requirement: Safety Sensitive: This is not a safety sensitive position Contingent Upon Award Program This position is not contingent upon program award Experience Level: Individual Contributor - 1 Job Type: Regular Job Code: 6B1CI1 (679) Equal Employment Opportunity: Boeing is an Equal Opportunity Employer. Employment decisions are made without regard to race, color, religion, national origin, gender, sexual orientation, gender identity, age, physical or mental disability, genetic factors, military/veteran status or other characteristics protected by law.