Success Academy Charter Schools, Senior Specialist, Instrumental Music - Application via WayUp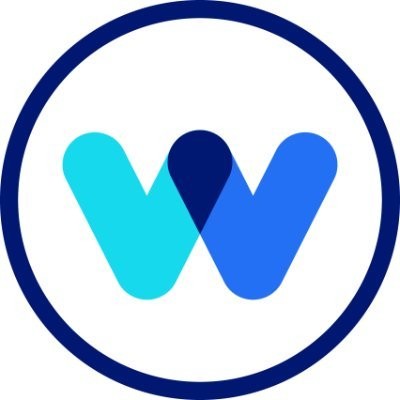 WayUp
United States
Posted on Thursday, October 12, 2023
This role is with Success Academy Charter Schools. WayUp is partnering with Success Academy Charter Schools to hire top talent.Thanks for your interest in Success Academy! Running the largest, fastest-growing, and highest-performing network of public charter schools in New York City takes a village - families, children, teachers, staff and faculty, advocates and supporters alike. We would love to welcome you to our community! We work tirelessly every day to ensure each child in NYC has access to a fun, rigorous, whole-child education regardless of zip code or economic status. When you join SA, you play a part in giving every student who walks through the doors of one of our 53 schools in NYC a fair shot at reaching his or her potential. Job Description As the fastest growing, highest-performing charter school network in New York State, Success Academy has reimagined public education. Nationally recognized for achieving outstanding academic results for students from all backgrounds and zip codes, we have created an innovative K-12 school model that is preparing current and future generations of children with the subject mastery and skills to succeed in college and life. We now need a results-driven Senior Specialist, Instrumental Music to join our school community.Reporting to the Program Manager, K-12 Music , the Senior Specialist, Instrumental Music will be a results-driven professional looking to use strong organizational and project management skills and their rich content knowledge to support current and future content design, program evaluation, and upscaling teacher talent.Key responsibilities include:
Assist the Program Manager of Music with creation and implementation of the K-12 curriculum including but not limited to general music and instrumental music (band, modern band, orchestra)
Includes all necessary lesson materials, lesson plans, and curricula for units of our courses that are aligned to the internal vision for music education at Success Academy;
Alignment of the curriculum to the National Standards.
Observe instruction across our network of schools to support the Program Manager of Music and School Leaders in prioritizing next steps for music teachers to ensure that music instruction is implemented at a consistently high level across the network
Support the Program Manager of Music with developing, leading, and organizing professional development for teachers
Analyze data to devise action plans to support scholar achievement in music
Support the Program Manager of Music in program promotion, scholar recruitment, hiring, parent communication, oversight of weekend programming, summer training, and execution of special events
Support Program Manager of music in general administrative duties such as instrument ordering, instrumental music resources, and the instrument inventory
Execute team processes and project guidelines
This position is primarily located in our Manhattan based Network office, with opportunities to visit specific school locations regularly and often throughout the year.A successful applicant will have the following skills, characteristics, and values:
Demonstrated content knowledge expertise in a field of instrumental music;
Previous instrumental music education experience and a history of a high performing program;
Extraordinarily high standards for students and one's own work product;
Hold at least a B.F.A of B.A in Music;
Talent in logistics and project management;
Meticulous attention to detail and excellent time management skills;
Extremely strong writing and proofreading skills;
Strong work ethic and ability to work flexibly;
Comfort with ambiguity and enthusiasm for experimentation;
Passion for education and knowledge of the National Standards.
Compensation Range Annual Salary: $70,000.00 - $80,000.00
Exact Compensation May Vary Based On Skills And Experience.
Already an employee of Success Academies? Please go to your Okta Dashboard> Workday> Applications> Career to apply via our Internal Careers page.We are an equal opportunity employer and value diversity at our organization. We do not discriminate on the basis of race, religion, color, national origin, gender, sexual orientation, age, marital status, veteran status, or disability status. We actively seek applications from people of all backgrounds to strengthen our community and the perspectives needed to flourish in a multicultural world. Success Academy offers a full benefits program and opportunities for professional growth. Learn more about our philosophy, benefits, and team at https://jobs.successacademies.org/working-here/ .Success Academy Charter Schools does not offer employment-based immigration sponsorship.