Dell Technologies, Global Operations Supply Chain Graduate Intern - Summer 2024 - Application via WayUp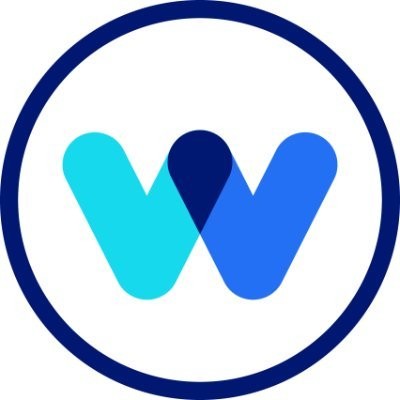 WayUp
Operations
Austin, TX, USA
Posted on Thursday, October 12, 2023
This role is with Dell Technologies. WayUp is partnering with Dell Technologies to hire top talent.
Global Operations Supply Chain Graduate Intern – Summer 2024 Everything in Dell Technologies is ground-breaking, from the designers of our products to the developers of our supply systems. Our Supply Chain team within Materials and Purchasing drives the development, implementation and management of supply chain operations and suppliers in the delivery of strategic programs. It's all about managing supplier relationships and ensuring the availability of parts and services in the supply chain, while maintaining inventory at acceptable levels. We focus our resources on the continuous improvement of the movement of materials through production processes and establishing key performance metrics and benchmarks relating to supply chain planning and forecasting. Join us as a Graduate Intern on our team in Global Operations Supply Chain in one of our Austin or Round Rock, TX; Franklin, MA; Apex, NC locations to do the best work of your career and make a profound social impact. What you'll achieve At Dell Technologies, our talented Supply Chain experts and benchmarked processes and capabilities are supporting the company's transformation strategy. With in-house supply chain training and development programs that enable our team members to build their careers with us, we've built an environment where our team members feel inspired, connected, and have the ability to succeed every day. We are seeking talented graduates to join specific areas within the Supply Chain Operations, Logistics or Procurement organizations at Dell. You will have the opportunity to develop a depth of knowledge while working cross-functionally within Dell. You will: Interns work in different areas of Global Operations. All interns are expected to complete analyses and present results/recommendations to management on specific summer projects. Summer projects may exist in the following areas: Procurement
Strategy/Analytics
Commodity & Supply Management
Global Materials Management
General Procurement
Supply Chain Management Manufacturing & Operations
Demand Planning
Global Inventory Control
New Product Introductions
Production Planning
Replenishment Planning
Operations Engineering
Process Quality & Standards
Supply Chain Readiness & Project Planning
Carrier Management
Import/Export Control
Fulfillment & Logistics Operations Examples of potential summer projects include:
Cost modeling
Cycle time reductions
Complexity reductions
Spend and sourcing analysis
Inventory management and controls enhancements
Supply chain design and optimization
Real-time metrics packages to improve the customer experience Take the first step towards your dream career Every Dell Technologies team member brings something unique to the table. Here's what we are looking for with this role: Essential Requirements:
Pursuit of Graduate degree or higher in Supply Chain Management, Logistics, Industrial and Systems Engineering or applicable field
Excellent written and verbal communication skills
Able to effectively work with all levels of the organization Desirable Requirements:
Minimum 3.0 GPA Dell's Flexible & Hybrid Work Culture At Dell Technologies, we believe our best work is done when flexibility is offered. We know that freedom and flexibility are crucial to all our employees no matter where you are located and our flexible and hybrid work style allows team members to have the freedom to ideate, be innovative, and drive results their way. To learn more about our work culture, please visit our [locations](https://jobs.dell.com/locations) page. Compensation Dell is committed to fair and equitable compensation practices. The pay range for this position is $37.42 - $44.66 depending on location. Who we are We believe that each of us has the power to make an impact. That's why we put our team members at the center of everything we do. If you're looking for an opportunity to grow your career with some of the best minds and most advanced tech in the industry, we're looking for you.


Dell Technologies is a unique family of businesses that helps people and organizations transform how they work, live and play. Join us to build a future that works for everyone because Progress Takes All of Us. Application closing date: 01 March 2024 Dell Technologies is committed to the principle of equal employment opportunity for all employees and to providing employees with a work environment free of discrimination and harassment. Read the full Equal Employment Opportunity Policy [here](https://jobs.dell.com/equal-employment-opportunity-policy).