Arup, Graduate Learning & Development Coordinator (Available 2024) - Application via WayUp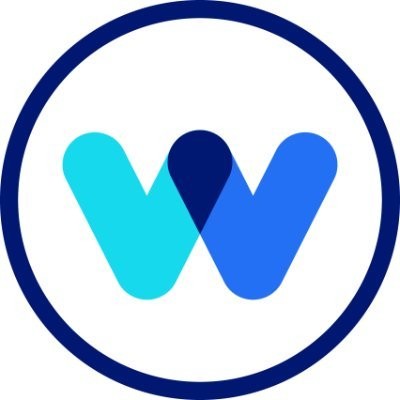 WayUp
New York, NY, USA
Posted on Thursday, October 12, 2023
This role is with Arup. WayUp is partnering with Arup to hire top talent.
A Future with purpose
At Arup we're dedicated to sustainable development and to do socially useful work that has meaning. Our purpose, shared values and collaborative approach has set us apart for over 75 years, guiding how we shape a better world.
We solve the world's most complex problems and deliver what seems impossible, with curiosity and creativity. We're a thriving and growing organization which offers you many possibilities to shape a better world, and your future.
The Opportunity
The ideal candidate for this role will be proactive, self-initiating, be able to take ownership of projects, incubate ideas, and execute them, as well as have very strong interpersonal, communication, and networking skills.
Responsibilities may include, but not be limited to the following:
Assist Learning & Development (L&D) Specialist with keeping training course evaluations and attendance records.
Assist Learning team with updating presentations and converting existing learning into e-learning.
Build and manage existing courses by responding to incoming needs and advising stakeholders.
Assist the coordination and communication of AU events across the region.
Help program manager with events and logistics and events
Support broader People initiatives and ad hoc requests to deliver high-quality outcomes on People projects across the Americas region.
Is this role right for you?


We're looking for graduates who are curious and ready to evolve how you think and work. Our strength comes[MH1] from how we respect, share and connect our diverse experiences, perspectives and ideas. At Arup, you belong to an extraordinary collective - in which we encourage individuality to thrive. If you can share your knowledge and ideas and encourage others to do the same; whilst having a desire to deliver excellent services for clients - we'd like to hear from you.
Qualifications:
Pursuing a bachelor's degree or higher in Human Resources, Education, Psychology, Sociology, Business, or related field.
Can prioritize effectively and have exceptional organization skills required for our constantly evolving environment.
Has strong interpersonal and collaboration skills crucial for team-based working.
Able to effectively interface with multiple team members across multiple locations.
Solid attention to detail in composing and proofing documents, prioritizing, and achieving desired outcomes promptly.
Has a bias for action and proven ability to deliver high-quality results.
Self-initiator with problem-solving and analytical skills.
High level of integrity to handle confidential information and situations.
Demonstrates intellectual curiosity, creativity, and agility.
Strong service orientation with a proven desire to go above and beyond.
Excellent written and verbal communications skills - ability and confidence to collaborate with all levels of the organization.
Experience using a variety of software applications especially Microsoft Office.
Experience with Moodle is a plus but not required.
Candidate must be eligible to work in the US without the need for employer sponsored work authorization now or in the future to be considered for this role.


What we offer you
When you start your career with Arup, you will have the opportunity to deliver high quality valuable work for our clients. Our inclusive and diverse work environment will allow you to thrive and build your technical, project management and business development skills needed to be successful in our firm. As a Graduate you have the opportunity to attend our Graduate Experience Program giving you the opportunity to meet your peers across the region and learn about our people, projects, and clients through panel discussions, design activities, and networking events.
New York City Hiring Range \- The good faith base salary hiring range for this job if performed in New York City, NY is $68,000 to $74,000 per year. Benefits are not included in the base salary. Please note hiring ranges for candidates performing work outside of New York City, NY will differ.
Benefits that Work \- At Arup, we have a comprehensive and valuable benefits program that works for our employees and their families while keeping costs low. These benefits provide health and welfare security for you as well as paid time off for rest and renewal. Our Global Profit Share Plan (paid bi-annually) provides an opportunity for you to share in the success of the Firm. As a valued employee of Arup, you can also choose to participate in our 401(k) plan with up to 10% company match to help you save for your future.
Flexible Working \- We believe that flexible arrangements create a more inclusive way of working that supports our diversity and the wellbeing of our people. Options for alternative schedules and the ability to work outside of the office for a portion of your workweek are available.


Next Steps
We will be reviewing our candidates for this position on a rolling basis. Once you have applied you will be evaluated and potentially moved on to the next round, at which point a member of the talent resourcing team will reach out to you directly.
Different people, shared values
Our internal employee networks support our inclusive culture - from race, ethnicity and cross-cultural working to gender, LGBTQ+ and disability - we aim to create a space for you to express yourself and make a positive difference - Discover more about life at Arup at www.arup.com/careers/your-life-at-arup.
Arup is an equal opportunity employer, and all qualified applicants will receive consideration without regard to race, color, religion, sex, sexual orientation, gender identity, national origin, protected veteran status, spouse of protected veteran, or disability.