Success Academy Charter Schools, Specialist, K-12 Content Design Program Management - Application via WayUp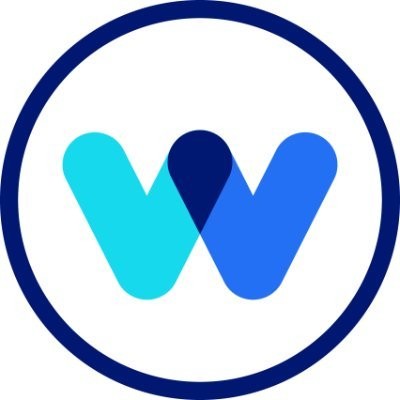 WayUp
Design
New York, NY, USA
Posted on Thursday, October 12, 2023
This role is with Success Academy Charter Schools. WayUp is partnering with Success Academy Charter Schools to hire top talent.
Thanks for your interest in Success Academy! Running the largest, fastest-growing, and highest-performing network of public charter schools in New York City takes a village - families, children, teachers, staff and faculty, advocates and supporters alike. We would love to welcome you to our community! We work tirelessly every day to ensure each child in NYC has access to a fun, rigorous, whole-child education regardless of zip code or economic status. When you join SA, you play a part in giving every student who walks through the doors of one of our 53 schools in NYC a fair shot at reaching his or her potential.
Job Description
Specialist, Content Design Program Management, Education Institute
As the fastest growing, highest-performing charter school network in New York State, Success Academy has reimagined public education. Nationally recognized for achieving outstanding academic results for students from all backgrounds and zip codes, we have created an innovative K-12 school model that is preparing current and future generations of children with the subject mastery and skills to succeed in college and life.
We now need a Specialist for the Content Design Program Management Team to join our network's Education Institute. The Education Institute is our engine for reimagining public education within our schools and far beyond, and brings together a powerful K-12 focus across content and design, implementation, and instructional development.
Reporting to the Leader of Content Design Program Management, this role will be responsible for planning and managing end-to-end projects, ensuring projects are delivered within the outlined specifications, creating and implementing sustainable processes, and overseeing daily operations that sustain our academic programming.
Key Responsibilities Include:
Managing multiple projects from initiation to completion, including: creating project schedules, monitoring and reporting progress, effectively managing scope and dependencies, proactively mitigating risks, ensuring that the projects are delivered within time, cost and quality specifications.
Act as a project lead: managing cross-functional teams and relationships, communicating regularly and effectively with project stakeholders, leading meetings to actualize project goals, documenting project status and updates.
Act as a project participant: serve as the representative for our department in cross-department initiatives by coordinating key deliverables and representing the needs and desires of the Education Institute team.
Developing, documenting and managing standard operating procedures for regularly recurring deliverables.
Identifying continuous improvement opportunities for project execution and standard operating procedures.


A Successful Applicant Will Have the Following Skills, Characteristics, and Values:
Exhibit excellent organizational and problem-solving skills, and the ability to handle multiple urgent priorities with high attention to detail in a dynamic environment
Organize and set priorities among a variety of complex tasks, including a high volume of regularly occurring work and a constantly changing array of special projects and calendar demands
Exhibit clear and effective verbal and written communication; effectively tailoring communications for constituents at all levels of the organization
Demonstrate the ability to independently plan ahead and manage time effectively
Produce high quality work products


Compensation Range
Annual Salary: $60,000.00 - $65,000.00
Exact Compensation May Vary Based On Skills And Experience.


Already an employee of Success Academies? Please go to your Okta Dashboard> Workday> Applications> Career to apply via our Internal Careers page.
We are an equal opportunity employer and value diversity at our organization. We do not discriminate on the basis of race, religion, color, national origin, gender, sexual orientation, age, marital status, veteran status, or disability status. We actively seek applications from people of all backgrounds to strengthen our community and the perspectives needed to flourish in a multicultural world. Success Academy offers a full benefits program and opportunities for professional growth. Learn more about our philosophy, benefits, and team at https://jobs.successacademies.org/working-here/ .
Success Academy Charter Schools does not offer employment-based immigration sponsorship.