Success Academy Charter Schools, Data Analyst, Schooling Data and Analytics - Application via WayUp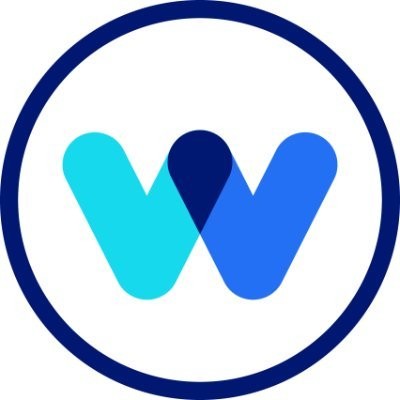 WayUp
IT, Data Science
New York, NY, USA
Posted on Thursday, October 12, 2023
This role is with Success Academy Charter Schools. WayUp is partnering with Success Academy Charter Schools to hire top talent.
Thanks for your interest in Success Academy! Running the largest, fastest-growing, and highest-performing network of public charter schools in New York City takes a village - families, children, teachers, staff and faculty, advocates and supporters alike. We would love to welcome you to our community! We work tirelessly every day to ensure each child in NYC has access to a fun, rigorous, whole-child education regardless of zip code or economic status. When you join SA, you play a part in giving every student who walks through the doors of one of our 53 schools in NYC a fair shot at reaching his or her potential.
Job Description
This school year marks the 18th anniversary of Success Academies and the launch of our mission to reimagine public education as an excellent, efficient and equitable pillar of American society. During this time, Success Academies has grown faster than any charter network in the nation, building a vibrant network of 53 elementary, middle and high schools. Our 20,000 children - mostly low income and minority - are out-performing students at top city and suburban schools across New York State. Looking forward, our goals are even more ambitious: to grow to 100 schools and to educate 50,000 children across New York City in a uniquely holistic K-12 system, bringing transformational change here and across the country through extraordinary school quality.
As part of our path to achieve that ambition, we embrace a data-driven approach to problem solving, and expect our team members to have command over the details of their programs and outcomes. To support these needs, we are seeking an analytics enthusiast to join our team as a data analyst.
This individual will report on and analyze Key Performance Indicators across SA's Elementary, Middle and High Schools, and will use data to evaluate educational programs, processes and policies. You will collaborate closely with analysts and engineers on the Enterprise Data and Analytics team, translating the outcomes required of the Schooling department, and co-building plans for using data inputs and analysis to accomplish our goals.
Key responsibilities include:
Deeply understand and define the universe of data that needs to be tracked across the Schooling department.
Establish how new metrics will be defined and measured, and partner with business teams to operationalize reporting.
Manage the data for Schooling large-scale projects (e.g. Teacher Performance Evaluations, KPI Reporting, Pay Structures) and consult with stakeholders to make improvements in processes
Deliver analytics and insights that are clear and digestible to non-technical stakeholders.
Conduct rigorous quality assurance to ensure accuracy and integrity of data.
Produce Schooling department dashboards and data visualizations.
Conduct ad-hoc analyses to gain understanding of relationships between school and scholar level variables to develop insights on which to build recommendations.
Collaborate with Enterprise Data and Analytics engineers and analysts to migrate data and build visualizations, sophisticated dashboards, and predictive analytics.


We can't wait to meet you if you have the following experiences and mindsets:
Required Qualifications


Bachelor's degree
Minimum 2 years of experience in the field of data organization, validation, and visualization
Fluency in expressing analytics needs, capabilities, and outcomes
Experience working with BI and data visualization platforms
Expertise in manipulating large data sets and interpreting trends
Ability to communicate complex information with clarity and precision
Is an eager and quick learner who seeks out constructive feedback
Places high value on ownership with meticulous attention to detail
Effectively collaborates with a broad base of constituents at all levels, including senior organizational leadership


Preferred Qualifications & Traits


Experience working within reporting and data visualization tools (SQL preferred)
Understanding of student information systems and other educational technologies
Strong strategic thinking, communication, project management, and problem-solving skills


What we offer:
A engagement-focused and high performance-oriented culture
Continuous learning and development opportunities
A flexible hybrid work environment that allows you to work on-site and from home within the NYC metropolitan area
Mission-driven work that changes the lives of kids across New York City
A robust benefits package including medical, dental and vision insurance options; a 403(b) retirement plan with company matching


Success Academy Charter Schools is an equal opportunity employer and actively encourages applications from people of all backgrounds. Compensation is competitive and commensurate with experience. Success Academy offers a full benefits program and opportunities for professional growth.
Compensation Range
Annual Salary: $65,000.00 - $65,000.00
Exact Compensation May Vary Based On Skills And Experience.


Already an employee of Success Academies? Please go to your Okta Dashboard> Workday> Applications> Career to apply via our Internal Careers page.
We are an equal opportunity employer and value diversity at our organization. We do not discriminate on the basis of race, religion, color, national origin, gender, sexual orientation, age, marital status, veteran status, or disability status. We actively seek applications from people of all backgrounds to strengthen our community and the perspectives needed to flourish in a multicultural world. Success Academy offers a full benefits program and opportunities for professional growth. Learn more about our philosophy, benefits, and team at https://jobs.successacademies.org/working-here/ .
Success Academy Charter Schools does not offer employment-based immigration sponsorship.