Success Academy Charter Schools, Program Manager, Enrichment Learning - Application via WayUp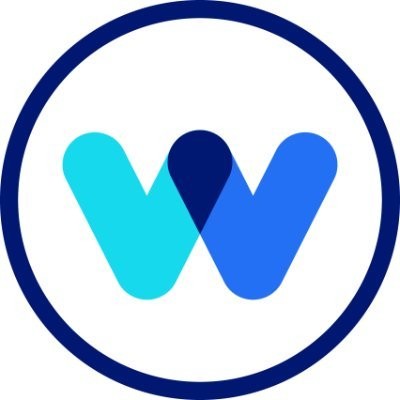 WayUp
Operations
New York, NY, USA
Posted on Saturday, October 7, 2023
This role is with Success Academy Charter Schools. WayUp is partnering with Success Academy Charter Schools to hire top talent.Thanks for your interest in Success Academy! Running the largest, fastest-growing, and highest-performing network of public charter schools in New York City takes a village - families, children, teachers, staff and faculty, advocates and supporters alike. We would love to welcome you to our community! We work tirelessly every day to ensure each child in NYC has access to a fun, rigorous, whole-child education regardless of zip code or economic status. When you join SA, you play a part in giving every student who walks through the doors of one of our 53 schools in NYC a fair shot at reaching his or her potential. Job Description As the fastest growing, highest-performing charter school network in New York State, Success Academy is reimagining K-12 public education. Nationally recognized for our innovative, whole-child school model and outstanding academic results, Success Academy educators are empowering children from all backgrounds with the knowledge, skills, and self-belief to succeed in college and in life. We now need a results-driven Enrichment Learning Program Manager to join our Schooling team .School quality is our short-hand for the sum total of factors that shape our scholars' educational experience. Given our K-12 purview, we are continuously refining our vision of scholar preparedness and are on a journey to double the preparedness of our scholars in the next few years. Our vision of scholar preparedness is anchored in core values that we have distilled for educators and learners - Excellence, Environment, Outcomes, Curiosity, Thinking, Purpose and Autonomy. Achieving our vision of scholar preparedness will not only involve a step change in our teaching and learning in the classroom, but a step change in the promotion and offering of learning opportunities that extend beyond the classroom. Examples of such learning opportunities include field studies, summer enrichment experiences, summer school programming, and tutoring amongst others.Situated within the Schooling Department, the Enrichment Learning Team operationalizes programs that enable excellent out of school learning opportunities and self driven learning for scholars. The team develops and codifies simple and scalable policies, processes, and systems that allow for efficient management of external enrichment programs that mirror the same quality of our internal programming. The Enrichment Learning Team ensures effective and efficient management of a growing scope of programs including Field Studies, Summer Programming, Summer Experiences, Tutoring, and Dual Enrollment.The Program Manager will report to the Enrichment Learning Lead . Key responsibilities include:
Operationalize K-12 external enrichment learning programs by developing policies, processes, and systems for the onboarding, execution, and day to day management of a growing portfolio of external enrichment learning programs. The Program Manager will:
Oversee the creation and execution of annual project plans to deliver against design of enrichment learning programs
Oversee the design and facilitation of a a year-long training and support program for school-based staff on field study programming
Develop simplified standard work to manage contracts and invoicing to ensure delivery of quality service, as well as on-time payment to vendors
Design and implement standard processes for scholars and families to engage with to access enrichment learning programs
Manage Enrichment Learning yearly budget
Manage the day to day operations of existing and in scope enrichment learning programs (e.g. field studies, tutoring programs, summer programming, summer experiences, dual enrollment, etc.) to ensure flawless execution of enrichment learning programs for scholars from all of our 51 campuses. Excellent delivery of programs will be achieved through:
Communicating deliverables and expectations to our school-based staff and to external vendors with clarity and precision
Manage schools, network partners, and external vendors against policies and expectations in service of outcomes
Develop and execute family and scholar communication plans
Develop and maintain accountability systems and management systems for school based teams
Design and oversee the management of SA's Help Desk platform
Manage the design and implementation of a year long training and support program to ensure excellent execution of field studies
Manage a direct report responsible for the day-to-day logistics of field studies
Produce management reporting on the academic and scholar preparedness outcomes achieved
In coordination with the Enrichment Learning Lead, execute against the standard work to launch all new enrichment learning programs. When onboarding a new program the program manager will:
Develop project charters that codify the guiding principles, goals, KPIs, key milestones, and roles/responsibilities
Facilitate cross functional working groups to execute on the design and implementation
Produce data and insights to support with sustainment or further development of new opportunities
Produce comprehensive resources and easy to follow guidance for school staff, scholars, and families for all enrichment learning programming Required Qualifications
Bachelor's degree
5 -7 years of relevant work experience in project and people management
A successful applicant will have the following traits: Required Traits
Exhibits program management and execution excellence, and the ability and desire to cultivate this capacity in others
Effectively collaborates and communicates with broad base of constituents to achieve desired outcomes;
incredibly high bar and meticulous attention to detail
Communicates with precision and clarity, both verbally and in writing
Can thoughtfully and swiftly operationalize designs;
Is flexible and comfortably adept with managing complexity and ambiguity; and
Is committed to our dual mission of disrupting public education to provide greater access to high quality education.
To join our team, please upload a cover letter and resume that outlines your candidacy. Your cover letter should explain in detail your qualifications for the position. Resumes without cover letters will not be reviewed.Success Academy Charter Schools is an equal opportunity employer and actively encourages applications from people of all backgrounds. Compensation is competitive and commensurate with experience. Success Academy offers a full benefits program and opportunities for professional growth. Compensation Range Annual Salary: $90,000.00 - $90,000.00
Exact Compensation May Vary Based On Skills And Experience.
Already an employee of Success Academies? Please go to your Okta Dashboard> Workday> Applications> Career to apply via our Internal Careers page.We are an equal opportunity employer and value diversity at our organization. We do not discriminate on the basis of race, religion, color, national origin, gender, sexual orientation, age, marital status, veteran status, or disability status. We actively seek applications from people of all backgrounds to strengthen our community and the perspectives needed to flourish in a multicultural world. Success Academy offers a full benefits program and opportunities for professional growth. Learn more about our philosophy, benefits, and team at https://jobs.successacademies.org/working-here/ .Success Academy Charter Schools does not offer employment-based immigration sponsorship.