AMS, Campus Recruitment Coordinator - New York, NY - Application via WayUp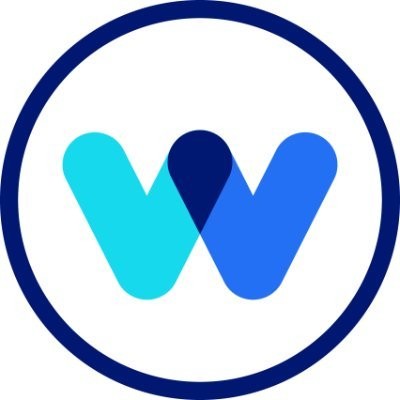 WayUp
New York, NY, USA
Posted on Friday, August 4, 2023
This role is with AMS. WayUp is partnering with AMS to hire top talent.
Who we are
We are AMS. We are a talent solutions business. Working with clients across the globe, we have learned what it takes to be a high performing employer. It starts with talent; sourcing, selecting and keeping the right people in the right jobs. To do this well, you need unmatched expertise in digital innovation, and a deep understanding of the complex needs of the talent you are seeking to engage - whether that talent is external to your business or already inside it. Taking a holistic approach to the HR value chain and to attracting and retaining a world class workforce enables business success. 10,000+ experts, across 120+ countries, speaking more than 50 languages, delivering projects for the world's most admired companies. We are AMS. This is what we do. Talent is our world.
The role
We are currently hiringaCampus Recruitment Coordinatorto support our Financial client in NY.
As an AMS Campus Recruitment Coordinator , you will provide efficient and flexible support to the recruitment process as part of the Campus Recruitment Team.
Hybrid (3 days in the office weekly
Manhattan location)


Salary: $45k - $65k yearly
Key Accountabilities
The mission of the Campus Recruiting team is to provide a best-in-class experience to students that showcase our client's people, culture and impact. If you are looking for a fast-paced, energetic environment, where variety and multi-tasking occurs daily, this is where you want to be.
We are looking for a creative, innovative thinkers with strong communication skills who will be able to strengthen our client's brand within the campus recruiting team and be a culture carrier for the firm.
As a Campus Recruitment Coordinator, you'll assist in recruiting qualified campus candidates to fill entry-level and intern positions. You'll coordinate recruiting events and activities and develop and maintain relationships with internal and external stake holders. The campus coordinator will also be expected to support the execution of the internship program.
Responsibilities:
Drive execution and logistics (material preparation, catering, facilities, advertising) of campus recruiting and summer programming events including interviews, educational events, and networking receptions.
Manage applicant tracking system updates and candidate flow in real-time, excel trackers, process documents, etc.
Establish relationships with recruiting team, business leaders and HR partners to help deliver recruiting initiatives, programs, and share/leverage best practices
Support tasks such as expense processing and candidate travel
Execute full life cycle of recruitment process - marketing/education, candidate selection, first & final round interviews, offer decision & communication process
Support in execution of an intern program that provides a meaningful experience, including performance management, professional development, divisional specific & networking sessions, manager & mentor engagement
Drive candidate engagement through all stages of the recruiting process to ensure a positive candidate experience is delivered.


Skills & Experience:
Bachelor's degree
0 -2 years' experience in human resources, client services, sales, marketing, recruiting or communications in a corporate environment preferred. Internship experience welcome.
Problem solver, proactive, organized, and resourceful
Strong team player
Client focused with outstanding judgment and strong attention to detail
Thrives in a fast-paced ambiguous environment and has the ability to manage changing priorities while meeting deadlines
Excellent verbal & written communication skills
Strong Microsoft office skills (Outlook, Excel & PowerPoint).


What you'll get in return:
Here at AMS, you have the opportunity to work on projects that integrate across our practice areas, supporting and innovating delivery for our clients. You'll be part of a team with global capabilities and setting a new direction for us in terms of how we creatively solve our clients' most pressing talent-related challenges. You can innovate, disrupt and influence with organizations that want to transform their operations and win the war for talent.
What we offer:
A vibrant, diverse, and collaborative culture with a global mindset
Exposure, experiences, training, and investments in innovative TA resources
High value and challenging work
Flexible working - hybrid role
A competitive reward and benefits package


We're a fast-growing, equal opportunity employer and do not discriminate against any employee or applicant for employment because of race, colour, sex, age, national origin, religion, sexual orientation, gender identity or disability.