Citi, NAM Banking, Capital Markets and Advisory Investment Banking, Summer Analyst - San Francisco Technology (North America - 2024) - Application via WayUp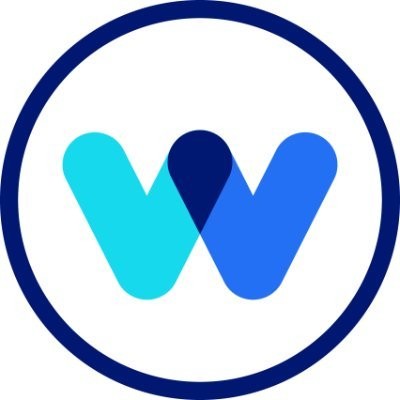 WayUp
IT
San Francisco, CA, USA
Posted on Saturday, June 3, 2023
This role is with Citi. WayUp is partnering with Citi to hire top talent.
The BCMA IB Intern Analyst NE is an intermediate level position responsible for assisting clients in raising funds in the capital markets, as well as in providing strategic advisory services for mergers, acquisitions and other types of financial transactions in coordination with the Institutional Banking team. The BCMA Intern Analyst also serves as an intermediary in trading for clients. The overall objective of this role is to act as a strategic advisor to our clients by formulating investment strategies and raising capital for clients. YOU'RE THE BRAINS BEHIND OUR WORK... You're ready to bring your knowledge from the classroom to the boardroom and Citi wants to help you get there. Whether it's honing your skills or building your network, we know that success can't come without growth. Our programs equip you with the knowledge and training you need to play a valuable role on your team and establish a long-term career here. At Citi, we value internal mobility, and career growth is not a question of if, but when. Citi's Institutional Clients Group (ICG) is looking for Summer Analysts to join the Banking, Capital Markets and Advisory Investment Banking team in NAM. The Investment Banking group provides sector expertise and strategic advisory solutions, including mergers & acquisitions, capital raising and other strategic financings to corporate, financial service and public sector clients. WE PROVIDE YOU WITH THE KNOWLEDGE AND SKILLS YOU NEED TO SUCCEED... We're committed to teaching you the ropes. The 10 week Summer Analyst Program starts in June and begins with a 1 week in-depth training program. After a placement process, based on your interests and our needs, you will be matched with an Investment Banking team to work with for the duration of the Program. While you're in the Summer Analyst role, you're eligible to participate in Citi's mentorship program, which will provide further training and guidance during and after the Program. Top performing Summer Analysts often return to Citi after graduation to work as Full Time Analysts. YOUR TIME HERE WILL LOOK SOMETHING LIKE THIS...
Collect and analyze company information to assist transactions; including conducting industry research, revising, and organizing financial data
Analyze financial data and develop financial models including company valuations, discounted cash flow analysis, financing, and comparative analyses
Create and finalize new business development presentations
Coordinate tasks with internal and external working teams
Prepare required internal documentation e.g. control and compliance regulations. WE WANT TO HEAR FROM YOU IF...
You are graduating between December 2024 and June 2025 and have a preferred GPA of 3.5 or above. WHO WE THINK WILL BE A GREAT FIT... A dedication to learning and a true passion for the business are vital. As industries all over the globe continue to restructure and grow. We are hiring professionals who have a global perspective on the future of banking and want to make an impact on the corporate level. We value diversity and so do you.


We'll also be looking for the following:
Commitment to personal growth and career development
A strong desire to learn and succeed in team environments
Knowledge of the global or domestic business landscape is a plus, but not required
Strong communication, planning, and organizational skills
Passion for client service and a dedication to deliver the best results on every project
Desire to develop a deep understanding of the financial industry
Unquestioned commitment to integrity and ethical decision-making Annual Salary= $110,000 JOB FAMILY GROUP: Institutional Banking JOB FAMILY: Investment Banking TIME TYPE: Full time PRIMARY LOCATION: San Francisco California United States PRIMARY LOCATION SALARY RANGE: $40,560.00 - $111,020.00 Citi is an equal opportunity and affirmative action employer. Qualified applicants will receive consideration without regard to their race, color, religion, sex, sexual orientation, gender identity, national origin, disability, or status as a protected veteran. Citigroup Inc. and its subsidiaries ("Citi") invite all qualified interested applicants to apply for career opportunities. If you are a person with a disability and need a reasonable accommodation to use our search tools and/or apply for a career opportunity review ACCESSIBILITY AT CITI.