Talent Tech Labs, Investigative Journalist & Research Analyst - Application via WayUp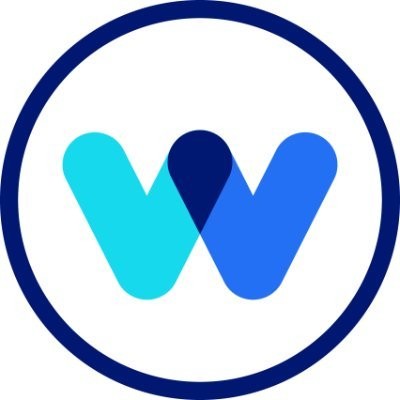 WayUp
IT, People & HR
New York, NY, USA
Posted on Monday, May 15, 2023
This role is with Talent Tech Labs. WayUp is partnering with Talent Tech Labs to hire top talent.
Talent Tech Labs is a group of dedicated analysts, technologists, technology enthusiasts, investors, and entrepreneurs changing the way people find work using technology and raising the state of the art in recruitment technology. We are based in New York City, with offices in Palo Alto, CA. We are growing fast and looking for talented, motivated people to join our team.
We are currently expanding our research team and hiring an Investigative Journalist + Business Analyst. We're looking for people who are smart, analytical, and entrepreneurial individuals looking to join a fun and fast-growing startup. We are focused at the intersection of talent and technology and need a hard-working individual who can prospect and investigate to grow our company. The role will either based in New York. In this role, you will perform a variety of tasks, including:
Prospect technology vendors and analyze findings to be put into published research reports
Write executive-level research reports and present findings to clients
Become an expert in the talent acquisition technology landscape
Support the broader research team in the execution of an annual research agenda
Analyze survey data
Interact with leading global organizations to understand their needs and tailor research product to meet those needs
Work with the research team to learn about the landscape and propose new project ideas
Conduct initial business meetings to learn about potential clients needs
Support ad-hoc consulting and other research projects as needed


The ideal candidate will be:
Insatiably curious : Our research team is a group of lifelong learners, always asking questions. We are looking for someone who loves to get to the bottom of things, seeks to find out how and why things work the way they do and exhibit a general passion for learning.
Articulate : Companies and executives rely on our research to make decisions. You should be able to articulate ideas clearly in writing and in person and synthesize the relevant key points from a mountain of noisy data. You can explain abstract ideas in a clear and simple way. - Critical thinker : You can separate fact from fiction, and know-how to spot marketing fluff a mile away. Even though you may not be an economics major, you possess analytical skills and can spot trends in data.
Results-oriented : You are the kind of person that does what you say you are going to do and can manage projects under a deadline. People rely on you to get things done.
Detail-oriented : You care about the details. You take the time to make sure things are not just done, but done right.
Team player : You are enjoyable to be around, and are professional and conscientious towards your co-workers and clients. We work in a very tight-knit and highly collaborative environment and work hard to foster a culture of teamwork, friendliness, and collaborative success. - Flexible : As a fast-growing startup, priorities can and do change rapidly, and the workload can vary significantly. We are looking for someone that thrives in this kind of environment and knows when to ask permission and when to take independent action.
Growth mindset : In this role, you have the opportunity to write your own career path. We are growing, but there are always areas of opportunity or places we could be better at creating value. You can not only spot new opportunities, and are confident in recommending them and making a business case to the team.


Preferred Qualifications:
Bachelors or Graduate degree in Business, Finance, Economics, Statistics, or Journalism
Experience working at a Talent Acquisition Technology firm
Experience working at another analyst firm (Gartner, Forrester, IDC, etc.)
Consulting experience at a major consulting firm (BCG, Bain, McKinsey, etc.)
Experience in some other kind of analyst role