Junior Buyer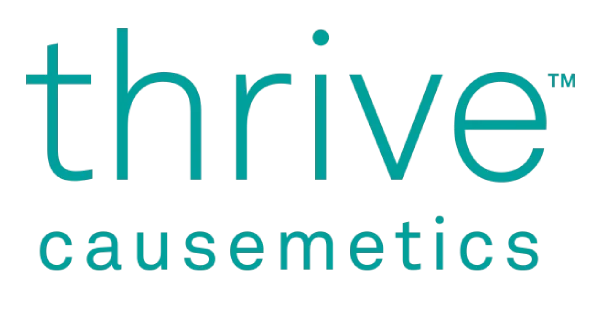 Thrive Causemetics
Accounting & Finance
Los Angeles, CA, USA
Posted on Sunday, May 21, 2023
Onsite: 4 - 5 days a week
Who We Are:
Thrive Causemetics is Bigger Than Beauty™: We are an independent, female-owned beauty brand that creates high-performance vegan cosmetics and supports a community of giving. All of Thrive Causemetics' products are free of parabens and sulfates, in addition to being 100 percent cruelty-free. Through its Bigger Than Beauty™ program, every product you purchase results in a donation to help a woman thrive.
Thrive is dedicated to fostering a collaborative and cross-functional workplace where everyone's voice matters. We are committed to being pioneers in creating a culture of wellness. Together, we prioritize a strong work ethic while maintaining a positive, exciting environment where people are passionate about what they do.
Who We Are Looking For:
We are seeking a driven and detail-oriented Junior Buyer to be responsible for purchasing quality products for our business. Your responsibilities will include processing purchase orders, tracking orders, creating and maintaining inventory, liaising with the inventory team. The Junior Buyer will work with demand and supply planning to quantify the needs of the business and make purchase decisions based on demand. The Junior Buyer should be analytically minded and possess excellent negotiating skills to secure the best prices according to budget.
What you will be doing:
Initiate purchase orders and amendments for supply and products
Arrange submission and inspection of sample products as required
Maintain close coordination with buyers/planners/leadership, to ensure timely execution of product and services sourcing activities
Coordinate the planning of recent schedules and inventory control parameters for assigned products and services consistent with management requirements, or as arranged by purchase orders
Coordinate quality matters, product development changes with suppliers
Analyze data, reports and prices on an ongoing basis to plan, schedule, deliver orders
Learn product lines to enable informed buying decisions
Point person for supplier communication, sourcing, and performance management
Communicate and engage with external suppliers and internal cross functional employees to meet our goals
Maintain a clear and detailed understanding of inventory positions, commitments, and the impact on business
Proactively monitor open purchase orders
Coordinate with Operations/Logistics team to manage, communicate and resolve shipping and receiving issues
Validate and approve invoices and manage payment approvals
Other supply chain, data entry, analysis and duties as assigned
What will make you stand out:
Technical and Computer savvy, willingness to learn ERP/MRP
Self-motivated and goal-oriented with a strong work ethic
Requires minimal supervision and direction
Excellent organization, prioritization, time management skills
Excellent negotiating and persuading skills
Detail and accuracy oriented
Proven verbal and written communication skills
Comfortable speaking to Suppliers and meeting commitments
Comfortable speaking to Management and responding to requests
Anticipate needs of internal and external customers
Thrive Causemetics is an Equal Opportunity Employer.
The base pay range for this role is $29.81/hour - $40.87/hour , with the following factors determining the base pay at offer: skills, qualifications, experience. This range provides the opportunity to progress as you grow and develop within a role. Additionally, this role is also eligible for an annual discretionary bonus based on company and individual performance. Thrive Causemetics provides a competitive benefits package, including but not limited to: comprehensive medical, dental and vision plans, a 401(k) plan with employer matching, various paid time off programs, employee discount/perks, life insurance, disability insurance, and employee assistance programs.