Master Data Specialist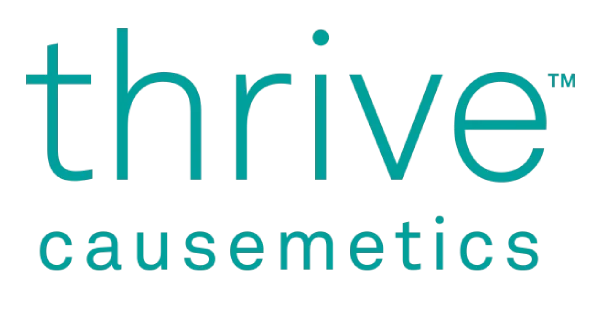 Thrive Causemetics
Los Angeles, CA, USA
Posted on Friday, April 28, 2023
Who We Are
Thrive Causemetics is Bigger Than Beauty™: We are an independent, female-owned beauty brand that creates high-performance vegan cosmetics and supports a community of giving. All of Thrive Causemetics' products are free of parabens and sulfates, in addition to being 100 percent cruelty-free. Through its Bigger Than Beauty™ program, every product you purchase results in a donation to help a woman thrive.
Thrive Causemetics is dedicated to fostering a collaborative and cross-functional workplace where everyone's voice matters. We are committed to being pioneers in creating a culture of wellness. Together, we prioritize a strong work ethic while maintaining a positive, exciting environment where people are passionate about what they do.
What We Are Looking For:
The Master Data Analyst will play a critical role in integrating Thrive Causemetics, Supply Chain with the Netsuite ERP environment. You will be onboarding and maintaining the fundamental master data set in and outside of Netsuite. The expectation is you will be the subject matter expert in managing data changes, solve technical issues, and contribute to continuous improvement activities around Master Data.
The position requires knowledge of co-manufacturing processes, understanding of the significance of accurate data management and demonstration of an excellent eye for detail. Knowledge and familiarization with the Netsuite ERP system is highly preferred.
This role will be expected to carry multiple simultaneous projects from inception through completion in a timely manner relating to product master data and purchase order management.
What you will be doing:
Responsible for the NetSuite Material Master data input including: Create and maintain MM, BOM, Material Determination table
Maintenance of master data including pulling data from NetSuite database and verifying for accuracy. Use analytical and critical skills to validate if the set of fields are correct
Understand the procedures with the ability to evaluate and select the appropriate alternatives from defined options.
Daily communication with cross functional departments to ensure that all component and customer attributes have been populated accurately into database
Responsible for the redundancy and consistency of the data input
Ensure thorough, complete, and timely communication with all necessary departments to verify completion of commitments, notify all parties of any potential slippage issues, and provide updates on timelines and responsibilities
100% accuracy for the following: Material Masters, BOMs, Routings, Purchasing information records, Global Extensions, Product Groups, and Other related data
Implement and document SOP best practice for data stability
Take initiative to develop and propose new processes to strengthen data accuracy or enhance efficiency
Translate manufacturing requirements from functional areas into processes in NetSuite
Create and maintain material masters, bills of materials, and product master recipes for semi-finished and finished goods, where applicable
Ensure data is set up based on requirements of each production location including units of measure and conversion of units to alternate measures for purchasing and consumption in BOMs
Protect data integrity of products through adherence to system and procedural controls
Enter receipts of raw materials (used in production) and the production of finished cases as reported by multiple EMO co-packing facilities, within established timelines
When necessary, investigate and determine corrective action required ensuring accuracy of data entry
Ensure that materials ordered align with actual shipments and that proper accounting methods are used. Post monthly inventory adjustments in NetSuite for raw materials and finished goods ensuring that entries are accurately posted and follow proper accounting procedures
Update material master data for raw, semi- and finished good materials in preparation of annual cost roll. Ensure data is accurately set to avoid costing errors in all plants where material has been extended
What will make you stand out:
High School Diploma or equivalent
2+ years experience in CPG, with strong working knowledge of quality control auditing, inventory control, data governance and specifics of production
Must have experience with ERP systems, NetSuite a huge plus
Proficient with both MAC & PC as well as Google and Microsoft Suite
Ability to work in a fast-paced environment and handle multiple projects simultaneously
Strong analytical skills
Ability to work well as a team player
Excellent oral/written communication
Strong organizational skills with impeccable accuracy and attention to detail
Flexibility to work extended hours as requested by management