Director, Ecommerce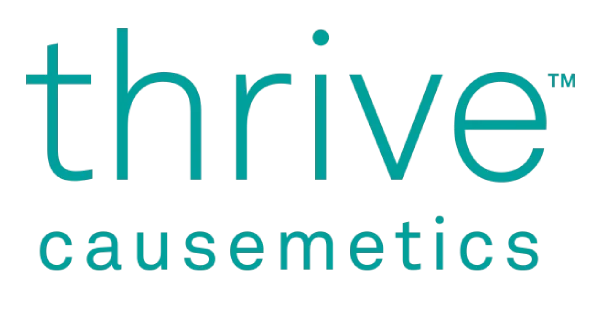 Thrive Causemetics
Los Angeles, CA, USA
Posted on Sunday, April 2, 2023
Who we are:
Thrive Causemetics is Bigger Than Beauty™: We are an independent, female-owned beauty brand that creates high-performance vegan cosmetics and supports a community of giving. All of Thrive Causemetics' products are free of parabens and sulfates, in addition to being 100 percent cruelty-free. Through its Bigger Than Beauty™ program, every product purchased results in a donation to help communities thrive.Thrive Causemetics is dedicated to fostering a collaborative and cross-functional workplace where everyone's voice matters. We are committed to being pioneers in creating a culture of wellness. Together, we prioritize a strong work ethic while maintaining a positive, exciting environment where people are passionate about what they do.
Who we are looking for:
We seek a highly experienced and passionate Director of Ecommerce with a strong background in Shopify Plus to lead our digital commerce and merchandising teams and drive growth for one of the largest Shopify Plus stores online.
What you will be doing:
Develop and lead a comprehensive ecommerce strategy, execution and operation with a focus on driving growth, customer acquisition, and increasing revenue while aligning with Thrive Causemetics' mission, values, and commitment to giving back
Oversee the day-to-day operations of our ecommerce platform, ensuring optimal site performance, functionality, and user experience on Shopify Plus.
Manage a multidisciplinary team of developers, designers, product specialists, and merchandising professionals, fostering a collaborative, high-performance work environment that embraces our giving mission.
Lead the merchandising team, ensuring product assortment, presentation, and promotions on the website are strategically aligned with our overall brand and business objectives.
Collaborate closely with cross-functional teams, including marketing, growth, and customer experience, to ensure a cohesive and consistent brand experience across all digital touchpoints.
Continuously analyze site performance and customer behavior data to identify opportunities for improvement, implementing data-driven optimizations and enhancements.
Leverage your deep understanding of Shopify Plus capabilities to maximize platform features and drive innovation in our ecommerce operations.
Establish and monitor key performance indicators (KPIs), reporting on progress and adjusting strategies as necessary to achieve business objectives
Stay current with industry trends and best practices, ensuring our ecommerce presence remains competitive and innovative in the direct-to-consumer space.
Manage relationships with external partners and vendors, including platform providers, payment processors, and third-party integrations.
What will make you stand out:
Bachelor's degree in business, marketing, or a related field. Advanced degree preferred.
Minimum of 7 years of experience in ecommerce, with a strong emphasis on Shopify Plus and direct-to-consumer operations.
Proven track record of leading high-performing ecommerce teams and driving significant revenue growth for large-scale Shopify Plus stores, having run a $50+ million revenue brand before.
Exceptional leadership skills, with experience managing cross-functional teams and collaborating with stakeholders at all levels.
In-depth knowledge of ecommerce best practices, analytics, and industry trends in the direct-to-consumer space.
Proficiency in web development, UX/UI design principles, and site optimization.
Strong analytical skills, with the ability to translate data into actionable insights and strategies.
Excellent communication and interpersonal skills, with a customer-centric and mission-driven mindset.