Principal/Lead Customer Success Manager (IC-role)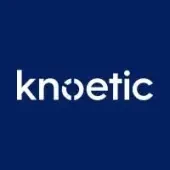 Knoetic
Customer Service, Sales & Business Development
New York, NY, USA
Posted on Tuesday, November 7, 2023
Hello, we're Knoetic (<-rhymes with "poetic" 😊)! We've raised over $50MM from Accel, EQT Ventures, Menlo, and 100s of angels (like Adam Grant).
Why did these world-class VCs and angels want in on Knoetic? Because we're building a "brain" for Chief People Officers that enables them to build healthy, productive, equitable workforces – and ultimately shapes the future of work.
Left brain: A people analytics engine that equips you with insights to make smarter, data-driven decisions. We integrate with HR systems (HRIS, recruiting platforms, performance platforms, etc), ingest all that disparate employee data, manipulate it via a complex transform process, and then push insights back to the customer in a user-friendly way. Chief People Officers use Knoetic Analytics to visualize their workforce, prepare for Board meetings, influence their executive team, workforce plan, uncover performance trends, and much more.
Right brain: Our community of 2000+ Chief People Officers. CPOs join our executive-only community to tap the wisdom of their peers, find best practices, workshop pressing business challenges, and make meaningful connections. The role of the CPO has never been more complex, and CPOHQ is where they turn to inform the decisions that impact their employees.
By bringing Analytics & CPOHQ together, we give CPOs and their People teams a holistic view of what drives employees to come, stay, and feel valued at work. This is a platform unlike any other.
That's where you come in!
We're building a diverse team of Knoeticons who can thrive in our culture. If you're motivated to improve the work lives of millions of people as part of an ambitious and collaborative team, we'd love for you to join us on this ride :)
Role Overview:
We're looking for the face of Knoetic and a trusted partner to our large and growing CPO (Chief People Officer) customer base. You must be a representative of Knoetic that I can unequivocally trust. As a starting point, your work will fall into 3 buckets:
Own exceptional day-to-day execution of customer success to drive customer love and trust. You will be the first line of defense, helping customers resolve any issues that come up (partnering with XFN teams internally) and playing offense by ensuring our customer base is getting their best leverage from our platform. We want our core customer base of CPOs to continue to lean into their relationship with Knoetic, and you will be the linchpin to making that happen.
Thought partner with our leadership team on anything and everything Customer Success related. We strive to drive great retention and expansion. We have unique assets with the CPOHQ community portal and our new AI offering that seamlessly mesh with our core analytics offering that we want our CPO partners to be delighted by. You will liaise closely with me, product, sales, and engineering and truly have decision-making authority and the ability to shape the future of our customer experience.
Build a world-class Customer Success Organization, taking the Customer Service function from 0-1 and 1-10. Initially, you will be an IC, but as we scale, you will assemble and scale a world-class Customer Success team.
If (and when :)) you land this role, the goal will be to gradually scale and build a world-class customer solutions success story like Atlassian, HubSpot, or Salesforce.
Who you are as a person:
You have 3+ years of experience in a Customer Success (or similar) role.
You've cut your teeth at a place with really high expectations (a venture-backed growth startup, top professional services firm, etc.).
Customer interactions are 'energy-giving' for you. You draw energy from working in a consultative role with senior executives.
You're intensely data-driven. You calculate NDR (net dollar retention), gross retention, churn rates, NPS scores, etc., and you track them religiously. You always have a dashboard with customer usage open in front of you.
You are highly organized. You think in systems and processes, relish bringing structure to ambiguity, ruthlessly prioritize, and feel organization is second nature to you.
You are an effortless rapport builder: You love connecting with other people and make others feel at ease around you.
You're an incredibly fast learner; you have proven experience going from 0 to semi-expert in a domain in ~1 year
You have a chip on your shoulder or feel like you have something to prove.
You've probably experienced a major failure/adversity in your life and have thrived beyond it. It's given you a high level of pain tolerance and grittiness.
You rank in the top 1-5% in IQ, communications, hustle/creativity, and relentlessness.
Just like a founder, you're never above any work; your job is to make your team successful, so you're not worried about getting your hands dirty. You might even be a former founder, or you have aspirations to be one in the coming years.
The key attributes we value:
You like to win. You don't want a trophy for effort, you want it for making our customers say "WOW".
Intellectually curious, and intellectually humble. You're not afraid to say, "I don't know - but I'll figure it out, fast".
You never say, "that's not my job" - you take full ownership and responsibility over outcomes. You're a force of nature that gets the job done no matter what it takes.
You make everyone else on the team better. Your presence, positivity, and drive inspire others to step up their game. You put the company above your own wants.
You're known for your work ethic. You pride yourself on being one of the hardest-working person most people know.
You're constantly improving. You know there's no such thing as perfection, and you're always pushing yourself (and our company) to be better than you were yesterday.
You're confident that you are good, and humble to know you can be better: You're honest, principled, smart, open to giving/receiving feedback, and focused on doing right for the company and doing right for the customer