[SG-Based] Backend Engineer (Data-Focused)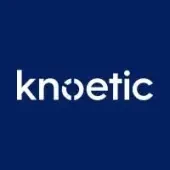 Knoetic
Software Engineering
Singapore
Posted on Friday, August 18, 2023
Hello, we're Knoetic (<-rhymes with "poetic" 😊)!
We've raised over $50MM from Accel, EQT Ventures, Menlo, and 100s of angels (like Adam Grant).
Why did these world-class VCs and angels want in on Knoetic?
Because we're building a "brain" for Chief People Officers that enables them to build healthy, productive, equitable workforces – and ultimately shapes the future of work.
How does it work?
The "left brain" is Knoetic Analytics – the quantitative insights. We integrate with HR systems (HRIS, recruiting platforms, performance platforms, etc), ingest all that disparate employee data, manipulate it via a complex transform process, and then push insights back to the customer in a user-friendly way. Chief People Officers use Knoetic Analytics to visualize their workforce, prepare for Board meetings, influence their executive team, workforce plan, uncover performance trends, and much more.
The "right brain" is CPOHQ – the qualitative insights. Chief People Officers join our executive community to tap the wisdom of their peers, find best practices, workshop pressing business challenges, and make meaningful connections. The role of the CPO has never been more complex, and CPOHQ is where they turn to inform the decisions that impact their employees.
By bringing Analytics & CPOHQ together, we give CPOs and their People teams a holistic view of what drives employees to come, stay, and feel valued at work. This is a platform unlike any other.
That's where you come in!
We're building a diverse team of Knoeticons who can thrive in our culture. If you're motivated to improve the work lives of millions of people as part of an ambitious and collaborative team, we'd love for you to join us on this ride :)
About The Role
We are building out our founding Engineering team. Senior Full-stack Engineers have the opportunity to work across the stack, front to back. You'll take ideas from inception to reality by rapidly building prototypes, iterating, and releasing them. You'll build scalable products that make the people analytics experience for People leaders and organizations more insightful and more efficient.
Overall you will:
Produce high-quality, production-ready, readable, maintainable code

Start from small support tickets to assist large projects from initial inception to production

Collaborate with leadership and with peers across engineering, design, product, and go-to-market
What we're looking for
BS degree in Computer Science or equivalent practical experience

1-2+ years of experience building modern data pipelines

Expert proficiency in SQL & Python

You pride yourself on being able to identify and address issues before they become problems, and are skilled at finding signals in the noise
If this sounds like an amazing opportunity for you, apply now, and let's shape the future of work together!
The key attributes we value in teammates:
You like to win

. You run through walls to achieve your goals, and you don't settle for participation trophies.

You're intellectually curious, and intellectually humble

. You approach problems with intellectual rigor, and with an open mind and ear. You're not afraid to say, "I don't know - but I'll figure it out, fast."

You never say, "that's not my job"

- you take full ownership and responsibility over outcomes. You're a force of nature that gets the job done no matter what it takes.

You make everyone else on the team better

. Your presence, positivity, and drive inspire others to step up their game. You put the company above your own wants.

You're known for your work ethic

. You pride yourself on being one of the hardest-working person most people know.

You're constantly improving.

You know there's no such thing as perfection, and you're always pushing yourself (and our company) to be better than you were yesterday.

You're confident that you are good, and humble to know you can be better:

You're honest, principled, smart, open to giving/receiving feedback, and focused on doing right for the company and doing right for the customer
---
Note - even if you don't check every box in the job description, we still encourage you to apply!
Knoetic is committed to fostering an inclusive workplace, and does not discriminate on the basis of ethnicity, age, gender, gender identity, sexual orientation, disability, protected veteran status, or any legally protected status. If you're missing a few qualifications or don't have the exact experience listed above, you may still be the next right candidate for this role or another role we have open at Knoetic!
We look forward to hopefully meeting you soon!