Executive Operations Associate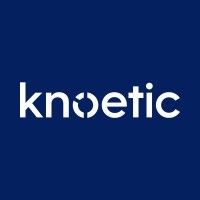 Knoetic
Operations
New York, NY, USA
Posted on Friday, May 26, 2023
Hello! We're Knoetic (rhymes with "poetic")!
We've raised over $50MM from Accel, EQT Ventures, Menlo, and 100s of angels (like Adam Grant).
Why did these world-class VCs and angels want in on Knoetic?
Because we're building a "brain" for Chief People Officers that enables them to build healthy, productive, equitable workforces – and ultimately shapes the future of work.
How does it work?
The "left brain" is Knoetic Analytics – the quantitative insights. We integrate with HR systems (HRIS, recruiting platforms, performance platforms, etc), ingest all that disparate employee data, manipulate it via a complex transform process, and then push insights back to the customer in a user-friendly way. Chief People Officers use Knoetic Analytics to visualize their workforce, prepare for Board meetings, influence their executive team, workforce plan, uncover performance trends, and much more.
The "right brain" is CPOHQ – the qualitative insights. Chief People Officers join our executive community to tap the wisdom of their peers, find best practices, workshop pressing business challenges, and make meaningful connections. The role of the CPO has never been more complex, and CPOHQ is where they turn to inform the decisions that impact their employees.
By bringing Analytics & CPOHQ together, we give CPOs and their People teams a holistic view of what drives employees to come, stay, and feel valued at work. This is a platform unlike any other.
That's where you come in!
We're building a diverse team of Knoeticons who can thrive in our culture. If you're motivated to improve the work lives of millions of people as part of an ambitious and collaborative team, we'd love for you to join us on this ride :)
About The Role
We are hiring a dedicated, tenacious, and highly organized Executive Operations Associate to support Joseph, our founder/CEO. This role offers the unique opportunity to grow your career while developing a holistic understanding of running a tech company. Working directly with Joseph, you'll gain invaluable experience and mentorship, be close to the action, and make a daily impact on the business.
This role will be split into two parts:
Junior Chief of Staff (50%)
Assist in preparing for and following up on meetings, including preparing agendas, taking notes, and ensuring follow-up actions are completed.
Participate in strategic initiatives and high-priority projects, ensuring that the CEO's decisions are implemented accurately and efficiently.
Serve as a liaison between the CEO and other team members, facilitating communication and coordination across the organization.
Support with admin tasks related to: HR, IT, and accounting
Drive special projects for the Office of the CEO, and cross-functionally
Personal Assistant (50%)
Manage all aspects of the CEO's daily schedule, including arranging appointments, travel planning, and event coordination.
Handle personal tasks for the CEO, such as errands and appointments.
Manage and respond to emails and other communications on behalf of the CEO as needed.
What you'll do
Within your first week, you will:
Onboard and learn more about the company's mission, culture, and values. You'll write a user manual and a Professional Development Plan outlining exactly how you want to grow professionally over the next 1-2 years.

Understand Knoetic's operations and ways of working in-depth.

Interface with third parties and Knoetic "VIPs" like angel investors and executives
Within your first month, you will:
Orchestrate Joseph's daily and weekly schedules with an eye towards business priorities and highest impact initiatives

Prepare Joseph for and participate in key meetings, seeing through follow-ups and action items

Handle ad hoc "personal admin" needs

See your first business operations project to completion!
At three months, you'll be fully ramped! You will:
Unlock Joseph's productivity as CEO. You'll handle whatever needs to be done in order to optimize Joseph's time and attention on the most important areas of the business!
What we're looking for
BA degree with demonstrated academic success

Experience interfacing with executives or high-profile individuals

Experience handling private information

Low ego and a roll up your sleeves, "do what it takes" attitude
The key attributes we value in teammates:
You like to win

. You run through walls to achieve your goals, and you don't settle for participation trophies.

You're intellectually curious, and intellectually humble

. You approach problems with intellectual rigor, and with an open mind and ear. You're not afraid to say, "I don't know - but I'll figure it out, fast."

You never say, "that's not my job"

- you take full ownership and responsibility over outcomes. You're a force of nature that gets the job done no matter what it takes.

You make everyone else on the team better

. Your presence, positivity, and drive inspire others to step up their game. You put the company above your own wants.

You're known for your work ethic

. You pride yourself on being one of the hardest-working person most people know.

You're constantly improving.

You know there's no such thing as perfection, and you're always pushing yourself (and our company) to be better than you were yesterday.

You're confident that you are good, and humble to know you can be better:

You're honest, principled, smart, open to giving/receiving feedback, and focused on doing right for the company and doing right for the customer
---
In compliance with New York City Pay Transparency Law, the base salary range for this role, adjusted for level, is between $75,000 - $100,000 in New York City. When determining a candidate's compensation, we consider a number of factors including level, skillset, experience, job scope, location, and current market data. This range is not inclusive of our competitive equity package.
Note - even if you don't check every box in the job description, we still encourage you to apply!
Knoetic is committed to fostering an inclusive workplace, and does not discriminate on the basis of ethnicity, age, gender, gender identity, sexual orientation, disability, protected veteran status, or any legally protected status. If you're missing a few qualifications or don't have the exact experience listed above, you may still be the next right candidate for this role or another role we have open at Knoetic!
We look forward to hopefully meeting you soon!