Sales Engineer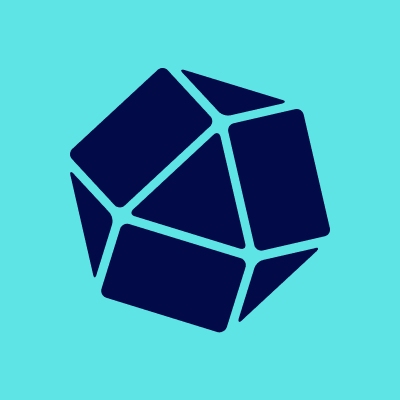 InfluxData
Sales & Business Development
Germany
Posted on Wednesday, July 19, 2023
InfluxData is the creator of InfluxDB, the leading time series platform. More than 1,900 customers use InfluxDB to collect, store, and analyze all time series data at any scale. Developers can query and analyze their time-stamped data in real-time to discover, interpret, and share new insights to gain a competitive edge. InfluxData is a remote-first company with a globally distributed workforce. For more information, visit www.influxdata.com.
Are you interested in Internet of Things (IOT), Real Time Streaming Analytics, Infrastructure and Network instrumentation and insights? InfluxData is looking for a Sales Engineer to join the expanding EMEA team who not only has a love of technology but also has a passion for helping customers discover what is possible and designing solutions to solve problems.
In this role, you will partner with the regional sales team members in addition to the Customer Success, Support, Product Management and Engineering teams to educate prospects and customers, contribute to future product requirements and ultimately increase revenue and grow our customer base.
This is a remote position, working from home unless traveling for face to face meetings with customers, conference, meetups or the wider InfluxData team.
Based out of Germany, as part of the DACH region team, we require fluency in German and English.
What you'll be doing
Work closely with the InfluxData regional sales team to drive revenue and the wider global Influx sales engineering and sale team on occasion
From a technical perspective, own the sales cycle, working with your partners on the sales team to progress prospects through to customers
Maintain the technical relationship with your customers on an ongoing basis to aid retention and promote expansion opportunities within existing customers
Be an advocate for prospects and customers with the InfluxData Engineering, Product and Support Teams
Build strong relationships across teams
Educate prospects and customers about InfluxData products and how they can be leveraged
Understand the needs of prospects and customers, helping them design solutions addressing their requirements and exploring the "Art of the Possible"
Develop a deep understanding of the InfluxData products and technologies and work closely with Engineering and Sales to resolve critical technical issues
Take responsibility to formal RF<X>s responses and informal prospect Q&A/Workshop sessions
Help Influx develop its sales process
Write content for blogs, community, etc.
What we're looking for
3+ years experience as a Sales Engineer in an Enterprise Software company
Fluent written and verbal German and English
Excellent presentations skills (verbal & written)
A creative mindset to help customers realize what is possible and the ability to be able to explain complex technical problems in a simple way
Proven ability to build relationships at all levels, internally and externally
Familiar with at least one programming language such as Go, Java, Javascript/NodeJS, Python or Ruby etc. enough to be able to get your hands dirty and help customers with examples or comprehend a problem they may be having - to be able to appreciate and empathize with their pain
Familiar with Linux and Windows scripting and Operating System fundamentals
Ability to travel at least 30% of the time
Proven experience remaining flexible and adaptable in a constantly changing environment
A background with any sort of data be that relational (SQL), non-relational (Document / NoSQL), or Big Data (Hadoop / Spark) from an administration or usage perspective.
Familiarity with Salesforce and Sales Processes like MEDDIC and Command of the Message
Bonus points if you
Containers - knowledge and experience with Containers and orchestration technologies such as Docker, Kubernetes, Consul, Apache Mesos or DC/OS
Architectures - having an understanding or background in distributed systems will definitely help including n-tier architectures, microservices or even serverless solutions.
Experience with Cloud Providers such as AWS, GCE, or Microsoft Azure and Virtualization technologies.
Familiarity with Agile practices and DevOps all help engage with contemporary application development cultures at the core of our customer base
Exposure to IoT including Industrial Plant monitoring, SCADA, PLCs, MQTT or OPC-UA are all helpful and pertinent to an ever growing Industrial Process Automation customer base.
Experience with Industrial IoT Historian solutions such as OSIsoft PI System, Wonderware etc
Spoken/written fluency in other languages
---
We offer fantastic benefits for full time employees; in the US these include:
Medical/ dental/vision insurance with 100% coverage for employees and dependents

Company contribution to your FSA

Flexible Time Off - take the time you need

Life Insurance, short and long term disability insurance

401k

Wellness programs

....and more perks!
Our Core Values
Our employees are the heart of the company and only by having a core set of beliefs and values will we be successful. We hire and live by these core values:
We value each other

We get stuff done

We believe humility drives learning

We embrace failure

We are committed to open source
Visit our careers page to learn more about working at InfluxData.
InfluxData is an Equal Opportunity Employer. All qualified applicants will receive consideration for employment without regard to race, color, religion, sex, sexual orientation, gender identity, national origin, disability or veteran status.
To view our EEO is the Law Poster click HERE
InfluxData does not accept unsolicited resumes from headhunters and recruitment agencies through our website, job board or directly to employees. InfluxData will not pay fees to any third-party agency, headhunter or company that does not have a signed agreement for this position in place.