Site Reliability Engineer - Remote Northern Ireland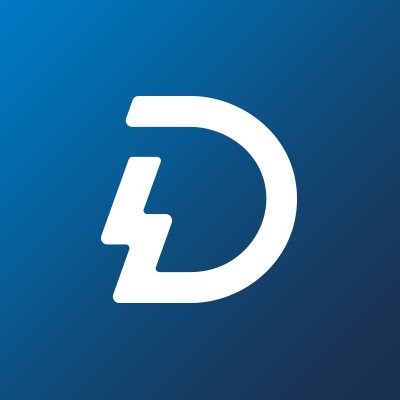 Dynamic Signal
Software Engineering
Northern Ireland, UK · Remote
Posted on Wednesday, May 24, 2023
Who We Are
At Firstup, our mission is to improve the employee experience at every moment that matters, large and small. As the communication pipeline for the world's workforce, we now serve 40 of the Fortune 100 companies, reaching and connecting more than 17 million employees daily.
Our employees are experts in the employee experience, workforce communications and technology.
Joining Firstup means joining a movement to make work better for every worker. As the world's first intelligent communication platform, Firstup meaningfully engages employees at every moment from hire to retire, and delivers engagement insights to help companies support, promote and retain their talent. Our movement has taken root and is evident in our world-class customer base. Now we need your help. Ready to make a difference in the world?
Our Values
Every employee is an owner with responsibility and credit for our progress.
Leadership is in our build and we see change as a catalyst for improvement.
We win as a team, committed to help our coworkers and customers thrive.
Firstup is growing! We are increasing our Engineering teams in the UK by 50% and want to
invite you to come join us
for our
Talent Kickoff Celebration on Wednesday, June 7th 2023
at our city centre Belfast office*, from 4:30p - 6:30p BST.
You will have the opportunity to meet our CTO and Engineering teams while enjoying food, drinks and raffle prizes! Come see what it is like to be a part of the Firstup family and we look forward to meeting you!
*Address: River House, 48-60 High St, Belfast BT1 2BE, UK
*Firstup is 100% remote or hybrid, with a state-of-the-art office in the city centre of Belfast. You can work in Northern Ireland or anywhere you'd like within the United Kingdom.
Position Overview
We are looking for an experienced Site Reliability Engineer to join our team! You will have opportunities to work closely with engineers to solve real technology challenges. We are rapidly expanding and you will be responsible for delivering new solutions and services while constantly improving our approach to architecture, scale, availability and fault-tolerance. Engineering is a craft, and at Firstup we believe the internals of our technology should be as elegant as user experience. If there is a specific challenge you are looking for, we most likely have it for you. Teams are empowered and supported to do their best work every day. We work in cross-functional autonomous product teams, so you'll interact with Product Managers, Designers, QA, and other engineers on a daily basis. You will partner with others across the company in shared codebases, and contribute directly to other services when needed. We iterate quickly to see what works and what doesn't and follow the data to drive our strategy. We encourage you to take chances and fail because that is how we learn and grow. We are a distributed team and have been since day 1. We build solutions for distributed workforces so we model our workforce the same way. In this role you really can work where you want in Northern Ireland.
Responsibilities
Support your team in delivering on the reliability roadmap to push for improved availability, performance and scalability.
Combine engineering experience and an innate drive to improve existing systems and processes.
Empower the development team by building systems that allow them to ship code faster and more reliably.
Take an active role in improving the platform's performance posture.
Own platform domain certifications and requirements to level up everyone's knowledge and ability to support their services.
Automate operational tasks to save time and improve accuracy.
Take responsibility for the availability and reliability of our critical platform services and applications.
Write clean and scalable scripts, software and systems to manage platform infrastructure and applications.
Measure and optimise system performance using Datadog and Terraform, with an eye toward pushing our capabilities forward.
Learn and be flexible to handle all of the unknowns that come with fast growth in the company.
Troubleshoot production issues and perform on-call duties.
Ownership of reporting SLOs, KPIs, Performance to peers and management.
You Have
Curiosity
Willingness to own and drive projects
Ability to look for the gaps and opportunities
Desire to elevate everyone around you
Cloud Experience
3+ years of operating on large scale production environments (AWS required).
Experience with AWS core services (i.e. EC2, RDS, S3, Lambda, API Gateway, EKS).
3+ years of demonstrable knowledge of SRE / DevOps in an Enterprise setting, specifically within AWS (AWS EKS/Docker/Container/Helm technology experience highly preferred).
Experience with CircleCI or other common CI/CD platforms.
Proficient in one or more common coding/scripting languages (Python, Ruby, JavaScript).
Problem Solving
Very strong troubleshooting skills with AWS, Kubernetes, and Linux; ideally when under high pressure situations.
Ability to successfully handle ambiguous or undefined problems, think abstractly and guide others to solutions.
Skilled in performing requirements analysis, interfacing with stakeholders of various levels and documenting solutions.
Technical Acumen
Ability to articulate technical topics to non-technical audiences both in writing, in diagrams, and in-person.
Great communication skills and enjoy talking with prospects or customers to walk through the technical and security aspects of the platform.
Affinity for security and privacy.
Team Adoption
Strong leadership and communication skills; very clear and concise.
Energetic team player who works well across the business and readily adapts to change.
Confident of your skills, abilities and willing to share what you know, while learning from others.
Familiarity working in a remote/distributed team.
You Might Have
Experience working for an enterprise, SaaS organization.
Open-source contributions and history of side-projects.
Why Firstup?
Because you care - about people, the work you do, and the connections you make. Work is such a large part of life; it only makes sense to make it awesome.
If you want to engage brilliant minds in a high-growth and inclusive environment where ideas are rewarded regardless of who they come from, join us. This is a rapidly changing space so if you thrive on ambiguity, are hungry for a challenge, and have the guts to speak your mind, you could be a perfect fit.
We offer an excellent PTO program, great health benefits, a casual and friendly environment, remote work, and a leadership team who truly believes in your growth – both personally and professionally.
Firstup is committed to providing equal employment opportunities to all applicants for employment and to all employees, without regard to race, color, religion, gender, sexual orientation, gender identity or expression, national origin, age, protected disability, veteran status, or any other protected status in accordance with applicable federal, state or local laws.
#LI-TM1
#LI-Remote