Technical Support Specialist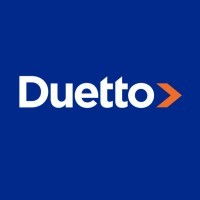 Duetto
IT, Customer Service
Singapore
Posted on Wednesday, September 20, 2023
OUR COMPANY
In Technical Support, our vision is to delight customers with speedy responses. As a Support Specialist you are responsible for support cases for our customers. The team adheres to a touch-and-hold Support model operating from a single global queue. The breadth of product knowledge that you will obtain in this role is unsurpassed. While you will own the entire case lifecycle, you are also granted access to Subject Matter Experts throughout the organization. Note that we resolve every case with a knowledge article, making it easy for customers to find answers to their questions without opening a case. There will be times when existing literature does not address your case, so you will craft a new knowledge article to help your customer resolve their case.
Our team metrics highlight our industry leadership, notably First Response Time of 2.3 hours and Customer Satisfaction scores averaging 4.8 on a scale of 5.0. In Technical Support we have a pre-defined career track that recognizes your achievements and rewards you for your contributions.
WHAT YOU WILL DO
Triage & Managing the Queue - ensure that inbound cases have the correct values in key fields: Severity, Category, Subcategory, and Case Synopsis. And also verify the contact and hotel information.

Self-assignment - you will assign yourself cases from the queue not only in areas where you have expertise, but in subjects that will challenge you and help you grow.

Case Management - We do not follow a tiered support structure; rather, you will own each case from Opening to Resolution. By relying on Training, Playbooks, Knowledge, and Peers, you will quickly learn to troubleshoot and resolve cases across all Duetto products.

Escalations - You will need to document product defects (using written text and video content) for escalation to R&D. You must be able to articulate Expected Behavior, Actual Behavior, and Repro Steps to Engineering.

Once you have on-boarded for one year and have become an independent contributor, you may be eligible for promotion to Senior Specialist. Senior Specialists have the following added responsibilities: peer review of knowledge articles, peer review of case escalations, and system monitoring (using tools such as sentry.io, sumologic.com, etc.)
QUALIFICATIONS
University degree

2+ years experience in Hospitality or Hospitality Technology

Client Centered Approach and Professional Orientation

Self-driven, motivated over-achievers will fit well with our team culture

Good team player, flexible and a positive attitude

Intelligent, problem solvers will be successful when troubleshooting complex, technical issues

The ability to articulate a path to resolution in written english is crucial to success in this role

We need professionals who can defuse volatile situations

50% of our cases are issues dealing with integrations and data quality, so you must be strong analytically.

Familiarity with XML is a big plus.

Ability to manage large complex spreadsheets and familiarity with XMl is a huge plus.
PREFERENCES
University Degree

Experience with ticketing systems (Service Cloud, JIRA, etc.)

Hotel experience in Front Office, Sales, Reservations or Revenue Management

Ability to work under pressure
About Duetto
We are a team of passionate hospitality and technology professionals delivering a modern platform to hoteliers in over 60 countries. Our solutions address the biggest problems faced by the hospitality industry by simplifying distribution complexity and optimizing profitability with unique and powerful applications that increase conversion, guest loyalty, operational efficiency and revenue. Our goal is to become the most trusted, effective and widely used hotel technology company in the world. Founded in 2012, Duetto is headquartered in San Francisco with offices in Las Vegas, London, Singapore and Buenos Aires. Duetto is backed by leading investors: Warburg Pincus, Accel Partners, Icon Ven Icon Ventures, and Battery Ventures. If you want to be a part of a fast-growing company, working with amazing people tackling big challenges in a massive industry, then Duetto is looking for you.