Executive Assistant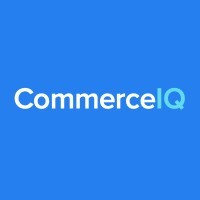 CommerceIQ
Administration
Remote · United States
Posted on Tuesday, April 25, 2023
Company Overview
At CommerceIQ, we help consumer brands accelerate their retail ecommerce market share growth and profitability through machine learning algorithms. We are building the world's most complete and sophisticated Retail Ecommerce Management Platform, which connects and intelligently automates the management of retail ecommerce channels like Amazon, Walmart, and Instacart, across the entire ecommerce operational chain of retail media management, sales operations, supply chain, and digital self analytics.
We are in hyper growth mode, having recently raised our Series D funding at unicorn valuation (>$1B) and ended our third year of triple-digit revenue growth. Continued acceleration of our growth is fueled by landing new customers, expanding our platform through new products, managing new retail ecommerce platforms, and delivering exceptional customer service to unlock high net retention rates.
This role is remote with a preference for candidates in the Central and Eastern Time zones.
The Role:
We are currently seeking an experienced Executive Assistant who will be responsible for providing senior-level administrative support to CommerceIQ's C-suite. The EA will serve as the right hand to C-level executives, taking away as many tasks from them as possible to create efficiencies and productivity.
In addition, this position will be responsible for performing a number of administrative tasks including but not limited to coordinating schedules, meetings, travel, expenses, etc. The Executive Assistant will possess excellent written and verbal communication skills, exercise mature and professional judgment, and have outstanding time management skills.
What You'll Do:
Handle all administrative duties to ensure the smooth operation of C-suites' office, schedule, etc. (virtually).

Operate with exceptional attention to detail. Anticipate potential changes or shifts in priorities amidst simultaneous demands for attention.

Manage and maintain multiple calendars, prioritizing appropriately and using good judgment in offering solutions to complex scheduling and meeting planning needs. Independently resolve scheduling conflicts with little to no supervision

Coordinate complex business and personal, multi-city travel itineraries, conference, and client meeting logistics

Attend meetings, take notes, and document action items

Proactively manage communication, and respond to urgent inquiries from internal/external stakeholders, coordinating closely with C-suite and using sound judgment.

Prepare materials to support the C-suite, such as agendas, presentation materials, and meeting notes

Collaborate closely with the leadership team and external stakeholders, including investors

Manage special events and projects, including executive dinners, team off-sites and other group/team events

Represent the executive with professionalism, creating a welcoming experience for internal and external stakeholders
What You'll Bring:
5+ years experience supporting C-level executives, preferably in a high-growth, dynamic startup environment.

Strong computer skills, proficient with the Google Suite, with an ability to become familiar with other programs and software

Strong organizational, project management, and problem-solving skills with impeccable multi-tasking abilities

Highly organized and strong command for both the fine details and the big picture, keeping priorities in constant shuffle

Polished and positive attitude and strong business acumen

Ability to multi-task in a fast-paced environment and anticipate last minute changes

Maintains a strict level of complete confidentiality with a high volume of confidential information.

Flexibility to address work issues outside of normal work hours when needed
Additional Ideal Candidate Traits/Experience:
Specific experience supporting C-level executives at a fast-growing SaaS company

Has experience crafting the role of senior EA with an executive who has not worked with a senior executive assistant in the past, i.e. providing solutions and support that C-suite may not know to ask for or expect. Working proactively to create efficiencies within the organization.

Has a good sense of priorities, doesn't need to be told, and predicts reliably.

Is able to provide some flexibility with work schedule to address priorities or travel needs outside of regular work hours.

Has worked successfully in fast-paced high-growth, and appreciates the importance of responsiveness. Bonus points for tips or tools they've created to ensure they are able to do this.

This position regularly engages with investors and other industry or customer executives. A solid, professional presence and strong business acumen is critical.
Benefits & Perks:
Highly competitive pay, benefits, and early stage stock options

Unlimited PTO

Work from home benefits including flex WFH hours and home office set-up reimbursement

Monthly cell phone, internet, and gym/fitness reimbursement

Comprehensive health, dental, vision, and life insurance benefits

401K plan, FSA, and HSA programs

Long-term and short-term disability
Help us build the future of ecommerce. Apply now or learn more at https://commerceiq.ai!
We are an equal opportunity employer and value diversity at our company. We do not discriminate on the basis of race, religion, color, national origin, gender, sexual orientation, age, marital status, veteran status, disability status or any other category prohibited by applicable law.