Associate Manager Product Ops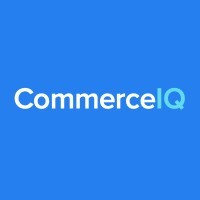 CommerceIQ
Product, Operations
Bengaluru, Karnataka, India
Posted on Tuesday, April 25, 2023
Company Overview
At CommerceIQ, we help consumer brands accelerate their retail ecommerce market share growth and profitability through machine learning algorithms. We are building the world's most complete and sophisticated Retail Ecommerce Management Platform, which connects and intelligently automates the management of retail ecommerce channels like Amazon, Walmart, and Instacart, across the entire ecommerce operational chain of retail media management, sales operations, supply chain, and digital self analytics.
We are in hyper growth mode, having recently raised our Series D funding at unicorn valuation (>$1B) and ended our third year of triple-digit revenue growth. Continued acceleration of our growth is fueled by landing new customers, expanding our platform through new products, managing new retail ecommerce platforms, and delivering exceptional customer service to unlock high net retention rates.
Associate Manager Product Ops - L4
CommerceIQ, Bangalore, India
CommerceIQ is a well-funded, Series B growth start-up that helps consumer brands grow their business on e-commerce channels (like Amazon, Walmart) using advanced algorithms and machine learning technology. We help consumer brands win shoppers at the moment of purchase by algorithmically managing supply chain, demand forecasting, promotions and advertising spend, fraud listing detection, content optimization and other aspects that help shoppers make online purchase decisions.
Key Responsibilities/ Skills and Experience:
Work is focused on customer onboarding & product operations problems and goals. May be given small projects, which may include analysing customer VOC from support interactions and share with CS & Engineering functions to improve customer experience & product usage. Dedicated to support a product operations team.

Use own knowledge to propose workable solutions. Create new SOPs. Can support a new project with minimal guidance.

Able to optimize how the team operates, using own knowledge and with input from the team.

Performs a variety of client/CS needs, often focused on escalated issues, improving team efficiency, and developing new SOPs. Can be given a Onboarding projects for a Large customer having multiple geography and retailers.

Able to plan the support of onboarding of a new technology/product or a new release.

Can collaborate with various functions and clearly document and publish RCA's, contribute to troubleshooting steps, and train team members on what it does and how to support.

May be given a team goal to drive. Able to define requirements, set milestones, identify risks and blockers, and coordinate with peers and engineers to deliver.

Effective communicator. Provides the right level of detail when reporting on work status. Makes improvements to team owned documentation, tools, and scripts.

Can be given moderately complicated, high-risk projects and problems. Able to various functions to identify the root causes of issues and where documentation does not exist.

Makes trade-offs: time vs. issue severity/SLA vs. support work volume. Escalates critical problems and those that are beyond their skills to resolve.

Helps train new team members.

Able to diagnose, troubleshoot, document and develop new solutions that solve the root cause of customer problems.

Dive deep to understand the product insights, engineering logic and data model and leverage the information to drive RCAs with the engineering team and publish them to the stakeholders.

Develop a comprehensive understanding of the product.

Able to work across functions to identify root-cause(s) of common operational issues and technical problems.

Competency in a creating SQL queries Able to automate small tasks and/or modify small tools.

Able to define requirements and manage the execution of small projects. May recognize some risks to a project.

Able to extract requirement details from customers, technical teams, and vendors (when appropriate). Asks the right questions. Can drive a constructive requirement gathering/fulfilment discussion.

4+ yrs. Product Operations experience.
Benefits & Perks:
Highly competitive pay, benefits, and early stage stock options

Company-wide recharge day on a Friday every quarter - the whole company takes the day off!

No meetings after noon on Fridays
Help us build the future of ecommerce. Apply now or learn more at https://commerceiq.ai!