SDE2 DevOps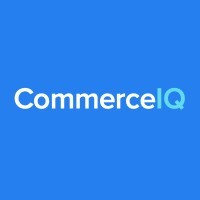 CommerceIQ
Software Engineering
Bengaluru, Karnataka, India
Posted on Tuesday, April 11, 2023
Company Overview
At CommerceIQ, we help consumer brands accelerate their retail ecommerce market share growth and profitability through machine learning algorithms. We are building the world's most complete and sophisticated Retail Ecommerce Management Platform, which connects and intelligently automates the management of retail ecommerce channels like Amazon, Walmart, and Instacart, across the entire ecommerce operational chain of retail media management, sales operations, supply chain, and digital self analytics.
We are in hyper growth mode, having recently raised our Series D funding at unicorn valuation (>$1B) and ended our third year of triple-digit revenue growth. Continued acceleration of our growth is fueled by landing new customers, expanding our platform through new products, managing new retail ecommerce platforms, and delivering exceptional customer service to unlock high net retention rates.
SDE2 DevOps:
Top consumer brands like Nestle, Kimberly Clark, Natures Bounty, Johnson & Johnson, Mondelez, Kellogg to name a few rely on CommerceIQ suite of products to make efficient business decisions on a daily basis. It is critical to have services which run high quality data and algorithms that drive business decisions for our customers in a timely manner. As a devops you are responsible for building scalable,extensible,secure infrastructure on cloud for CommerceIQ's applications and data science teams.
As a Devops Engineer you will play a crucial role in upkeep security, cost, deployment infrastructure and maintain/develop services owned by Infra/DevOps team.
A successful candidate will be obsessed with technology and relentlessly raise the bar on the architecture, design and quality of scode delivered while aggressively pursuing optimisations to meet cost and scale SLAs. The candidate should be capable of managing a fast-paced delivery schedule and influence and drive a high-level engineering strategy with the leadership, as well as take a hands-on approach to implementing that strategy.
Functional level Expectations
You should possess advanced knowledge of AWS and other software design approaches to guide the devops team in designing infrastructure that caters to scale, concurrency. Preferably AWS certified.

You should be able to work in situations where you can use your prior expertise and judgment to determine goals, identify constraints, and propose an actionable plan.

Your work is typically focused on working with multiple teams' architecture and product solutions.
You should be able to lead the design and implementation that are extensible and scalable
For continuous integration and deployment

For multi cloud deployments

For DR of various services with CIQ infrastructure

You should drive teams to adhere to engineering best practices in SDLC like code coverage, acceptance testing, CI/CD and design patterns that ensure consistency and standardization of architecture

You should proactively simplify code, identify bottlenecks and resolve team architecture deficiencies.

.
Required Skills
At least 4-7 years of technology experience including 3+ years of working experience in cloud

Ideal candidate should have handled operations, deployment and security of multiple SaaS/B2C products

Deep knowledge of Python, Cloud or GoLang and one of the public clouds

Good knowledge of log collection designs like EFK and metric collection tools like newrelic, Prometheus/Grafana or SignalFx

Good knowledge in design, creation and consumption of RESTful API, Micro service architectures on public clouds preferably AWS

Excellent analytical, communication and coding skills is a must.

Thorough orientation towards code reviews, coding/design standards and documentation

Good knowledge in designing with messaging systems such as SQS, Kafka.

Good knowledge in designing with ETL pipelines using AWS Step, Azkaban, Airflow

Good knowledge of any big data engine like Spark would be an advantage.
Help us build the future of ecommerce. Apply now or learn more at https://commerceiq.ai!