Senior Product Designer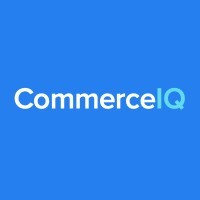 CommerceIQ
Product, Design
Bengaluru, Karnataka, India
Posted on Monday, March 13, 2023
Company Overview
At CommerceIQ, we help consumer brands accelerate their retail ecommerce market share growth and profitability through machine learning algorithms. We are building the world's most complete and sophisticated Retail Ecommerce Management Platform, which connects and intelligently automates the management of retail ecommerce channels like Amazon, Walmart, and Instacart, across the entire ecommerce operational chain of retail media management, sales operations, supply chain, and digital self analytics.
We are in hyper growth mode, having recently raised our Series D funding at unicorn valuation (>$1B) and ended our third year of triple-digit revenue growth. Continued acceleration of our growth is fueled by landing new customers, expanding our platform through new products, managing new retail ecommerce platforms, and delivering exceptional customer service to unlock high net retention rates.
Responsibilities:
Shows an understanding of visual hierarchy, layout, and information architecture.

They are comfortable using CommerceIQ's design system and previous product design work.

They consider the holistic user experience in their work and have a strong understanding of the vision and key objectives for their product area, taking cues from their manager as well as their product and engineering leads.

Some working knowledge of user research processes and methodologies.

Works on problems of diverse scope where analysis of data requires an evaluation of identifiable factors.

Demonstrates good judgment in selecting methods and techniques for obtaining solutions.

Networks with senior internal and external personnel in their own area of expertise.

Solves complex problems.

Takes a new perspective on existing solutions.

Exercises judgment based on the analysis of multiple sources of information.

Impacts a range of customer, operational, project, or service activities within own team and other related teams

Works within broad guidelines and policies.

Normally receives little instruction on day-to-day work, general instructions on new assignments.
Requirements:
Strong portfolio showcasing case studies/projects of interfaces, illustrations, and iconography.

5+ years of full-time work experience.

Excellent organization and presentation skills to structure your presentations and documents in a way that can be easily understood and modified by others.

Problem solver that requires very little guidance on projects; thrives in a fast-paced environment.

Expert knowledge of Adobe CC suite, Sketch, Figma, and other industry-standard design tools.

Expert understanding of the formal elements of design, including typography, layout, balance, and proportion.

Ability to give and take constructive feedback.

Passionate about creating great user experiences.

Demonstrated experience of working with a design system; its curation, maintenance, and dissemination.
Bonus requirements:
Basic level understanding of HTML & CSS.

Understanding of how components of a design system are developed.

Motion design experience with applications like Principal, Flinto, or Framer.