People Operations Team Lead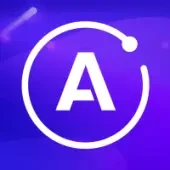 Apollo
People & HR, Operations
Remote · United States
Posted on Tuesday, November 14, 2023
Whether you binge-watch a series on Netflix, plan faraway vacations from your phone, or read international news online, you've likely used Apollo's technology this week. Apollo supports some of the largest GraphQL platforms in the world.
We're not looking to rest on our laurels though — we're aiming to change how software is built. Apollo wants to empower every software team to build an amazing user experience across any number of clients, without dealing with a barrage of API endpoints. Equal to all of that, Apollo is intent on becoming the company where you can see your career grow through challenging work, collaborating with incredible teammates, and accomplishing the unattainable.
About the team and role
People Operations or "POps" is the people engine at Apollo that keeps the proverbial trains running on time. We are intentional about evolving and optimizing Apollo's people practices to enable meaningful, enriching work experiences for all Apollonauts.
As our People Ops Team Lead, you will be one of the most senior members of the People Team, reporting directly to the Head of People Ops. You will be solving challenging problems at scale to create personalized Apollonaut experiences.
Who you are
As a People Ops Team Lead you are a self-starter who has experience building elegantly simple processes from the ground up in a fast-paced, global environment. You know how to build strong partnerships with teammates, have a service-oriented mindset, can assist us in streamlining and scaling our operations, and are well-versed in US employment law.
What You'll Do
Partner with People Team leadership to develop and implement the next phases of our People Ops practices and strategy.
Improve on and/or build out elegantly simple People Ops programs across the Apollonaut journey, including onboarding, benefits, promotions, and more.
Build People Ops as a "center of excellence": the intuitive, proactive, simple to interact with tools and resources that allow Apollonauts to focus on growing our company.
Own and evolve our people tech stack, including HRIS, engagement, and performance management systems, to ensure integrated systems that scale efficiently as Apollo continues to grow globally.
Act as a resource to all Apollonauts by responding to escalations from fellow People Ops teammates and building out self-service resources for our global team.
Support and lead ad hoc people projects, as needed.
Minimum Requirements
You're an independent thinker who naturally considers a data-based perspective and has the ability to move seamlessly from strategy development and design to execution (including identifying areas to automate and leverage technology to scale).
You communicate clearly, effectively, and thoughtfully, both written and verbal; and can flex to your target audience.
You are adaptive in your approach to building trust with all Apollonauts.
You move quickly to address a need but also are able to pattern match and realize when a larger change is necessary and take actions as appropriate.
You are operationally strategic but willing to roll up your sleeves and own the work – zooming out to cover strategy and alignment, and zooming in to conquer the nuanced details.
You have a deep understanding of People Ops knowledge and are well-versed in US employment law and compliance.
You demonstrate a high degree of organizational and project management skills with legendary attention to detail and follow-through.
You have intellectual curiosity and the ability to learn new subjects quickly.
You have 6+ years of experience in people operations, preferably in a high-growth technology start-up environment (fully remote is a plus), and know how to scale processes and systems.
Nice to have
Experience using Apollo's tools: Rippling (HRIS + payroll), Google Suite, Lattice, CultureAmp, Pave, Jira/Confluence, Slack
Experience with global people operations, and international employment law.
Location: This is a remote position that can be done from anywhere in the US.
Equal Opportunity: Apollo is proud to be an equal-opportunity workplace dedicated to pursuing and hiring a talented and diverse workforce.
Privacy: California residents applying for positions at Apollo can see our privacy policy
here
.
E-Verify: Apollo is an E-Verify employer and will provide the federal government with your Form I-9 information to confirm that you are authorized to work in the U.S. For more information please visit
E-Verify.