Technical Support Engineer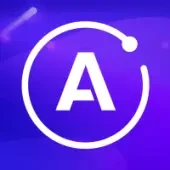 Apollo
IT, Customer Service
United States · Canada
Posted on Thursday, August 31, 2023
Are you experienced in SaaS customer support and enthusiastic about modern API technology? If so, we have an exciting opportunity for you as the next Technical Support Engineer on Apollo's User Advocacy team. In this role, you will utilize your exceptional technical problem-solving skills and dedication to providing outstanding customer service to assist leading companies embracing GraphQL technology.
As a Technical Support Engineer at Apollo, you'll have the chance to broaden your expertise in GraphQL, Apollo, and related cloud technologies. You will be a trusted support resource and advocate for our customers. Your responsibilities will encompass various aspects of customer support, including resolving support cases related to Apollo's open-source software (OSS) and SaaS products, contributing to self-help support materials, and occasionally providing assistance to customers during live calls.
If the prospect of collaborating closely with a cohesive team and supporting cutting-edge projects in the GraphQL field appeals to you, we invite you to join us as a Technical Support Engineer.
What you'll do
Become well-versed in Apollo OSS and SaaS products to answer a variety of customer inquiries
Respond to and resolve customer support tickets efficiently while maintaining positive customer satisfaction ratings
Prioritize customer support issues based on severity and, when required, escalate requests to the appropriate team members
Directly engage and collaborate with engineering and product teams to quickly resolve reported bugs
Develop, author, and maintain internal and customer-facing technical support documentation
Support projects that help streamline and automate customer support processes
About you
You have the technical acumen and aptitude to ramp up on Apollo's software stack and understand the broader technical contexts in which Apollo's customers use those products.
You thrive in a fast-paced, collaborative work environment and are driven to deliver successful outcomes for customers as efficiently as possible.
You have demonstrable technical problem-solving skills and feel the freedom to candidly say, "I don't know, but I am going to find out."
Customers and internal team members recognize you as a sincere communicator who strives to deliver results.
Must have:
Working knowledge of JavaScript/Typescript
Experience with GraphQL (ideally, Apollo Client and Apollo Server)
Experience with CI/CD tools
Experience providing customer service in a remote setting
Huge plus:
Experience with GraphOS and deploying GraphQL APIs
Experience with Apollo Federation
Experience working in a variety of cloud hosting environments
This position can be done from anywhere in the US but will require Central or East Coast coverage for the first year.
Apollo is proud to be an equal opportunity workplace dedicated to pursuing and hiring a talented and diverse workforce.
California residents applying for positions at Apollo can see our privacy policy
here
.