Senior Solutions Architect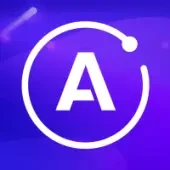 Apollo
IT
United States · Canada
Posted on Tuesday, August 22, 2023
Would you like to work with companies on the leading edge of GraphQL advanced adoption like Expedia Group, Zillow, and Peloton? As a Solutions Architect at Apollo, you'll be one of the leaders helping major product teams go from proof of concept to production with a federated graph. And you'll be joining a talented team that works at the forefront of designing GraphQL-based distributed architectures while establishing and communicating industry best practices.
Working closely with our Customer Success, Sales, and Support teams, you'll harness your knowledge of APIs and software architecture to serve as a trusted technical advisor and advocate for our enterprise customers. You'll come up with creative solutions that accelerate customer adoption of GraphQL and federated graphs that create tangible business value. You'll also play an important role in shaping the future of the Apollo Graph Platform by communicating customer feedback to the Product and Engineering teams.
If collaborating with a tight-knit team on some of the most interesting and innovative projects in the GraphQL space today sounds like fun to you, then we'd love to have you join our team as a Solutions Architect.
What you'll do
You'll work directly with engineering teams at a range of companies to educate them on the value of the Apollo Graph Platform and help them consolidate their existing GraphQL efforts to roll out a federated graph effectively.
You'll be a key technical adviser for Apollo enterprise customers at key points in their GraphQL journey—from their first POC through production—and as they expand adoption across their company.
You'll work with customers to understand their goals, roadmap, culture, technical architecture, and the right way to roll out Apollo in their company to best accomplish their aims.
You'll devise innovative solutions to support and accelerate federated graph adoption within customers' existing architectures, strategize new use cases to grow accounts and identify opportunities to maximize business value for Apollo's customers
You'll contribute improvements to our documentation, OSS libraries, and platform from customer feedback or issues. Coordinate with tech leads internally to help us continue to build solutions to real-world issues
About you
You're passionate about teams of all sizes succeeding at more than they thought possible.
You value empathy and love talking with users and customers to solve their problems, which has made you a highly trusted and valued partner.
You have a technical background in enterprise data delivery (APIs), and ideally GraphQL. You can create code samples, review and advise other engineers, and develop trusted engineer-to-engineer relationships.
You have a track record of delivering timely results because you are organized and have follow-through.
You have a creative, "can do" attitude. You find creative ways around obstacles and do not rest until the customer is satisfied.
You're passionate about mentoring and collaborating with others.
This position can be done from anywhere in EST and CST.
Apollo is proud to be an equal-opportunity workplace dedicated to pursuing and hiring a talented and diverse workforce.
California residents applying for positions at Apollo can see our privacy policy
here