Staff Software Engineer, Backend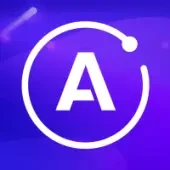 Apollo
Software Engineering
United States · Canada
Posted on Wednesday, May 3, 2023
Are you a distributed systems engineer with a proven track record of leading cross-team projects? Is tech debt your frenemy? Are event-driven systems your jam? Have the letters C, Q, R, and S been ruined for you in an eventually consistent manner? Here at Apollo, you won't be alone!
In this role, you will guide teams of up to 8 engineers to transform Apollo Studio, the management layer of the Apollo GraphOS platform. Expect to partner with engineering managers, product, design, and executives to deliver best-in-class features while keeping a high standard of availability, performance, and security. Your colleagues will include plenty of Staff Engineers who will look to you for mentorship and empowerment. We are an inclusive and enthusiastic team who can get 80% of the value out of 20% of the work. We prioritize designs that are forward-thinking, flexible, and foster shared ownership. Our team of leaders approach their day-to-day with a healthy dose of mindfulness and humility. If that sounds exciting, we want to hear from you!
Apollo is the worldwide leader in GraphQL innovation. Companies like Netflix, Expedia, Peloton, DoorDash, The New York Times, and Zillow are just a small sample of Apollo's customers. Our open-source software is downloaded millions of times every week. Gartner estimates that, by 2025, 50% of companies will be using GraphQL and we're the clear market leader.
GraphQL is transforming the software development space by creating a brand new layer in companies' stacks called the supergraph that helps engineering teams ship faster and build richer experiences than ever before. Join us and build the future of Apollo!
What You'll Do:
You'll be responsible for multiple features and systems.
You'll make an impact directly through your contributions and by mentoring others on your team.
You'll create technical designs that proactively address cost efficiency, security, and observability.
You'll define requirements as a true partner with Product and Sales.
You'll work with GCP, AWS, Kafka, Kotlin, TypeScript, PostgreSQL, Druid, and Rust - don't worry if you haven't worked with these specific languages or tools, we just wanted to let you know a bit about our stack!
About You:
You have deep systems expertise and experience with stateless/fault tolerant systems, as well as familiarity with eventing patterns and distributed paradigms.
You are adept at weighing technical and business trade-offs and can "see down the road and around corners".
You enjoy cross-team collaboration and believe in a "rising tides lifts all boats" mentality. You level up those around you, bringing everyone along for the ride.
You have the ability to work with many different team members across various orgs and positively influence others.
You are data-oriented with a history of leveraging data to create a sticky, high-quality product for users.
GraphQL experience is a plus but not necessary
Location: This is a remote position that can be done from anywhere in the US or Canada.
Equal Opportunity: Apollo is proud to be an equal opportunity workplace dedicated to pursuing and hiring a talented and diverse workforce.
Privacy: California residents applying for positions at Apollo can see our privacy policy
here
.
E-Verify: Apollo is an E-Verify employer and will provide the federal government with your Form I-9 information to confirm that you are authorized to work in the U.S. For more information please visit
E-Verify.